10 brilliant solutions to your everyday kitchen problems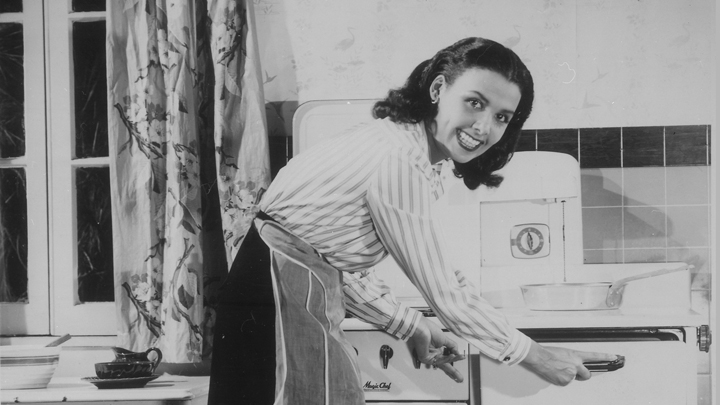 Cooking can be such a drag sometimes. To help you out, we've put together a list of 10 simple yet brilliant solutions to your everyday kitchen problems. Hopefully they help calm your cooking nerves.
1. Make your own magnetic spice rack to save space and keep organised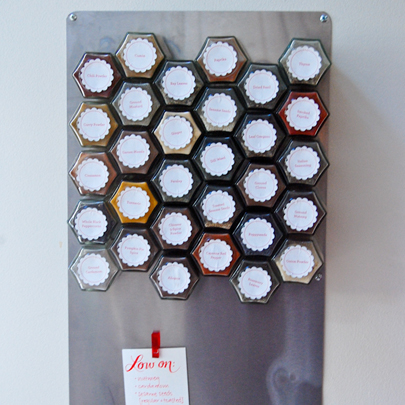 Image via Amybites.com
Ad. Article continues below.
Buy a stainless steel base for the wall – whatever size you like.
Find a place in your kitchen and screw the base into the wall.
Buy a bunch of  jars – whatever size, number, shape and material you prefer.
You'll also need magnets for each jar. Ensure the magnets are strong and fit the lid of your jar. It may take a bit of trial and error.
Use a hot glue gun and apply pressure to ensure they're stuck together. Let it dry for at least 30 minutes.
Label the jars. Get creative – masking tape, sticker, drawing
2. Removed baked on grease with heat and hot water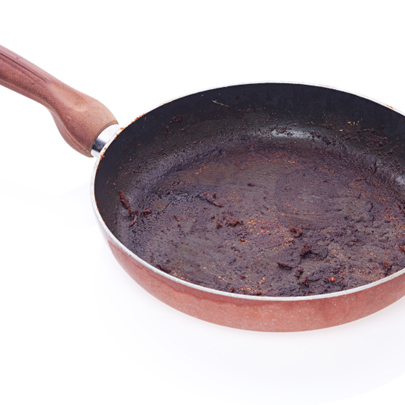 Hit up your pan over the stove. Face the baked-on grease side towards the flame/hot element.
Once heated, place the pan in hot water for 10 minutes.
Clean with soap and a scrubber.
Ad. Article continues below.
3. Peel ginger with a spoon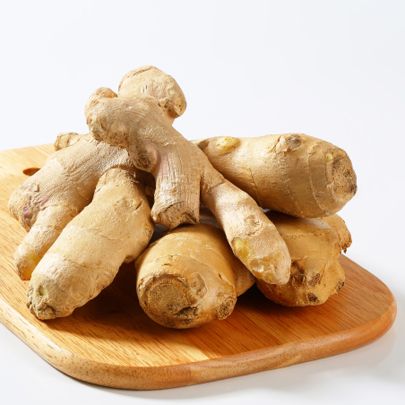 Ad. Article continues below.
4. Remove egg shells with the egg shell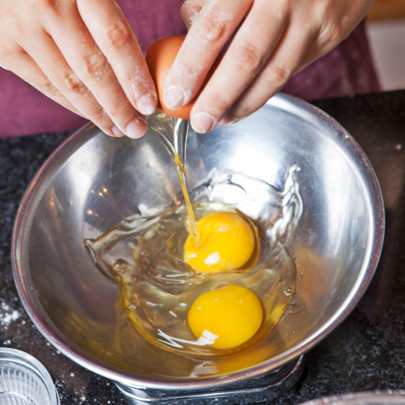 Sometimes egg shells can escape into the bowl of shelled eggs. Ever try to grab the shell but at the last minute it slips through your fingers? Next time, simply use a large piece of the broken egg shell to scoop it out.
5. Another egg trick! Use a water bottle to separate egg yolks from the whites
Ad. Article continues below.

Image via Thekitchn.com
Crack egg into a bowl
Squeeze an empty plastic water bottle slightly
Place the bottle opening over the yolk
Release your grip – the yolk is sucked inside separating it from the egg white
Squeeze the yolk into another bowl
6. Peel garlic by shaking it
Ad. Article continues below.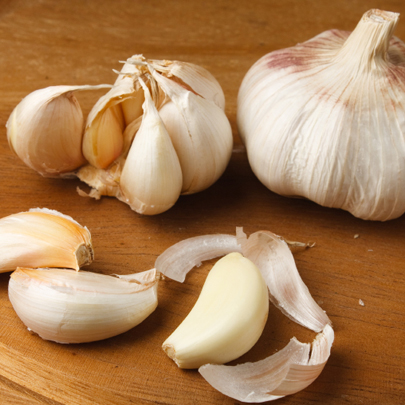 Put the garlic cloves in a container.
Place the lid on and shake vigorously for just 20 seconds
The garlic will be peeled!
7. Get rid of fruit flies with apple cider vinegar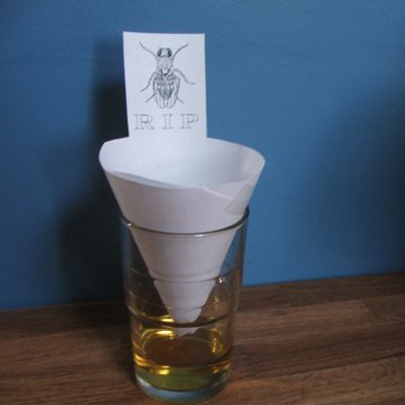 Image via Apartmenttherapy.com
Ad. Article continues below.
Pour apple cider vinegar in a small glass
Roll up paper into funnel shape and place in glass
They'll fly in and won't come in – RIP fruit flies
8. Create storage containers in the freezer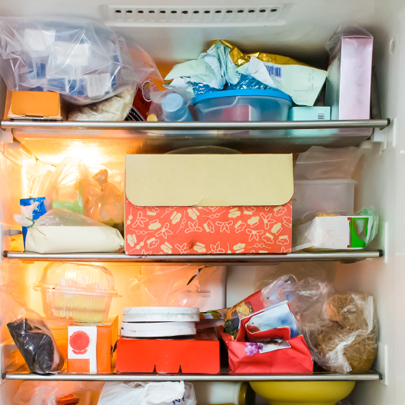 Do you have a freezer avalanche forming? Use containers of varying sizes to sort your goods in the freezer – potatoes, veggies and so on. Then label the containers to help keep you organised.
Ad. Article continues below.
9. Stale bread? Coat it in water and bake it again!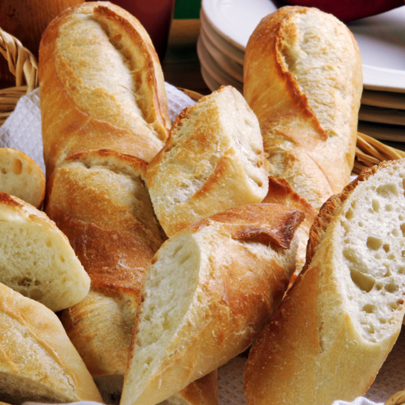 Coat your baguette in fresh clean water
Pop it in the oven at 230C for about 5 to 7 minutes
Crispy, crunchy bread!
Ad. Article continues below.
10. Wash your hands with stainless steel to remove onion smell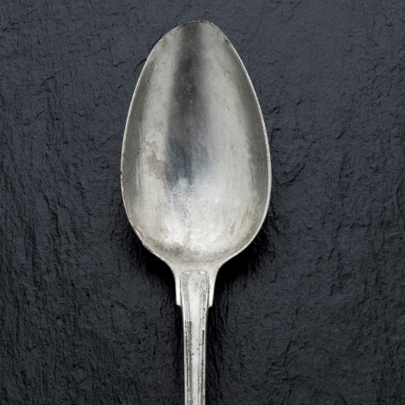 Get a stainless steel utensil
Pretend this utensil is a bar of soap and wash your hands
The stainless steel will remove the onion from you skin
Have you tried any of these kitchen solutions before? Tell us, do you have any other brilliant solutions?