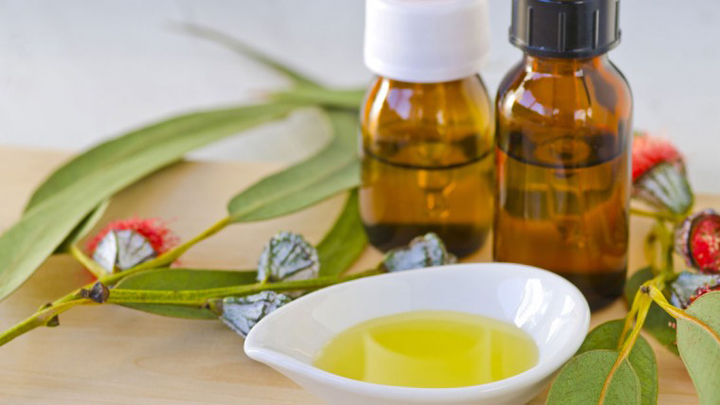 Eucalyptus oil has that very distinctive smell, and is often in our bathroom cabinets. But did you know it has plenty of benefits and uses you may not have realised?
Here are 10 of our favourites. Do you have any others to add?
1. Ward off colds
It's flu season at the moment and as you may already know, eucalyptus oil is especially effective for helping to cleanse your body of toxins and harmful bacteria that can make you feel sick. One of the most effective ways to beat a cold is to drop several drops of the essential oil into a diffuser/humidifier before going to sleep so you can take advantage of the healing benefits all night long.
2. Nourish your hair
A few drops of eucalyptus oil with some coconut or olive oil will moisturise your hair and get rid of any dandruff and an itchy scalp.
3. Clean your hands
Eucalyptus essential oil is an excellent cleanser to remove grease and grime from sore hands. Simply mix sea salt, epsom salt and eucalyptus oil to remove grease and dirt (and even smell of fish/garlic)
4. Neutralise odours
Wash items with a wet rag soaked in eucalyptus water, and place outside to dry in the sun. This can be used on dog beds to shoes to bins!
5. Homemade vapour rub
Don't have any Vicks around? You can make a vapour rub at home to help treat respiratory problems such as asthma and bronchitis. Simply mix equal parts eucalyptus oil, peppermint oil and coconut oil together and apply to your chest.
6. Treat wounds
Eucalyptus oil has antimicrobial and antiseptic properties, making it highly effective at treating wounds, burns, cuts, abrasions, sores and scrapes. But make sure you don't apply to an open wound.
7. DIY disinfectant
Eucalyptus oil is great as a disinfectant, and you can make an all natural one at home. Mix a couple of drops with castile soap and water. Voila!
8. Toothpaste
If you're sick of using the store bought stuff or you want to try something all natural, follow this recipe. Mix 3 tbsp coconut oil, 3 tbsp bi-carb soda, 13 drops eucalyptus essential oil and half a tsp of Stevia powder in a bowl. You can blend if you can't get the consistency right. Pour the mixture into a resealable glass jar.
9. Insect repellent 
Fill a spray bottle 1/2 full with distilled water then add witch hazel until almost at the top. Then add 30 drops of eucalyptus oil along with any other essential oils you like.
10. Get rid of dust mites in clothing
All you need to do is add several drops to laundry water during a cycle.
Tell us your tips.
Comments