Back to basics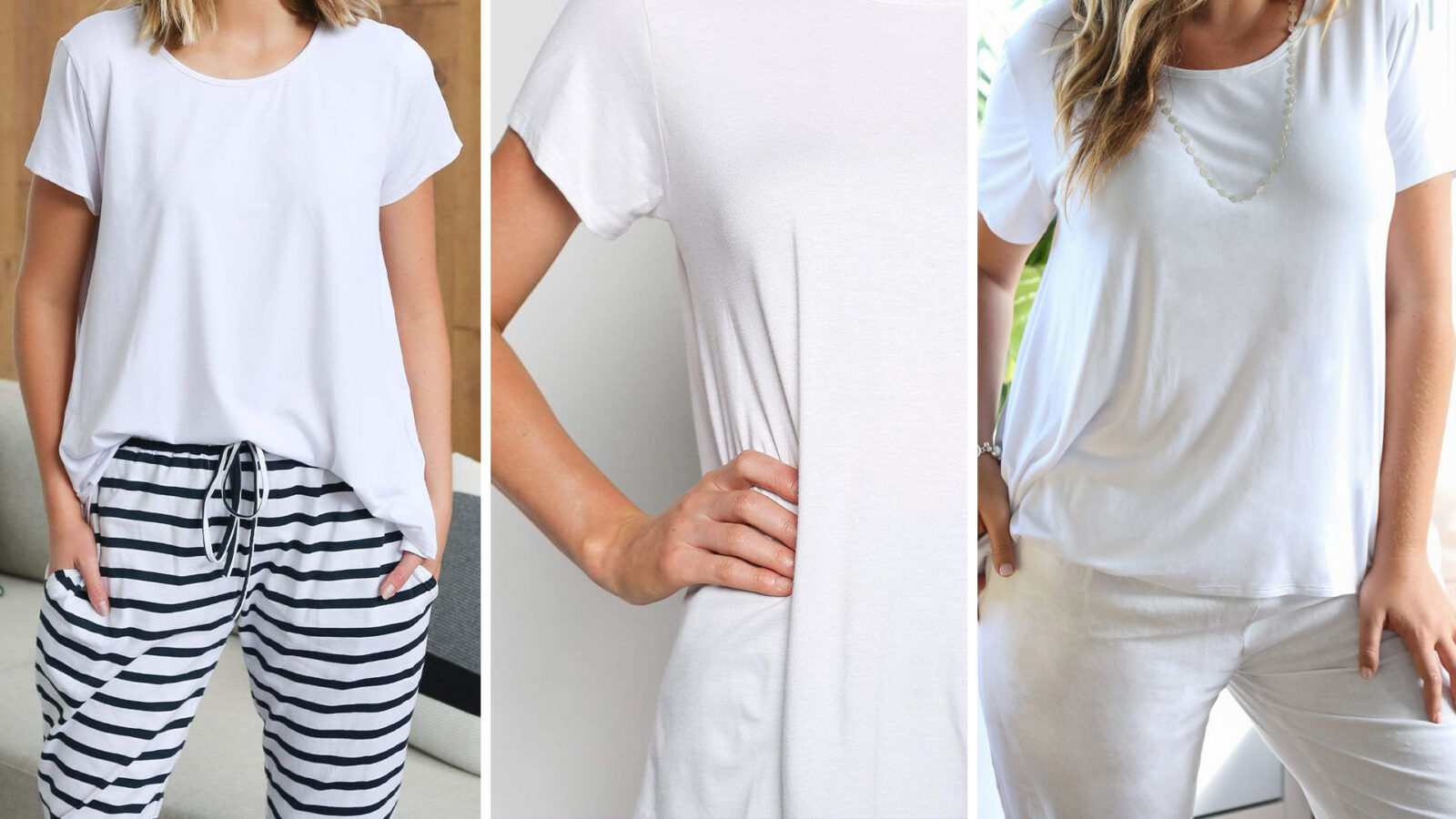 If you can avoid spillages and stains, the plain white tee is your hardest-working piece of clothing. Pair it with black blazers, gold jewellery and well-fitted jeans and you're all set! 
Adrift's swing tee is the perfect addition to any wardrobe, with its swing-style hemline and rounded neckline; it is universally flattering. Pair with bright accessories to put inject your personal style into any outfit.
Whether it's for everyday comfort or as a base to build layers, this top is perfect for casual outings. This gorgeously soft, stretchy fabric will keep you feeling cool and comfortable and allows your skin to breathe all day long.
At its core, a capsule wardrobe transcends passing trends, but of course, this will mean different things to different people. If monochrome and minimalism isn't your flavour, a capsule wardrobe busting with prints and colour is just valuable- so long as each piece can be worn in multiple ways. 
Like this elegant and classic style of the long sleeve swing tee by Adrift. This basic tee is an undisputable wardrobe essential. Make yours work even harder with fabric that you'll never want to take off! With a timeless design and soft, breathable feel, this top is so easy to wear all throughout the week.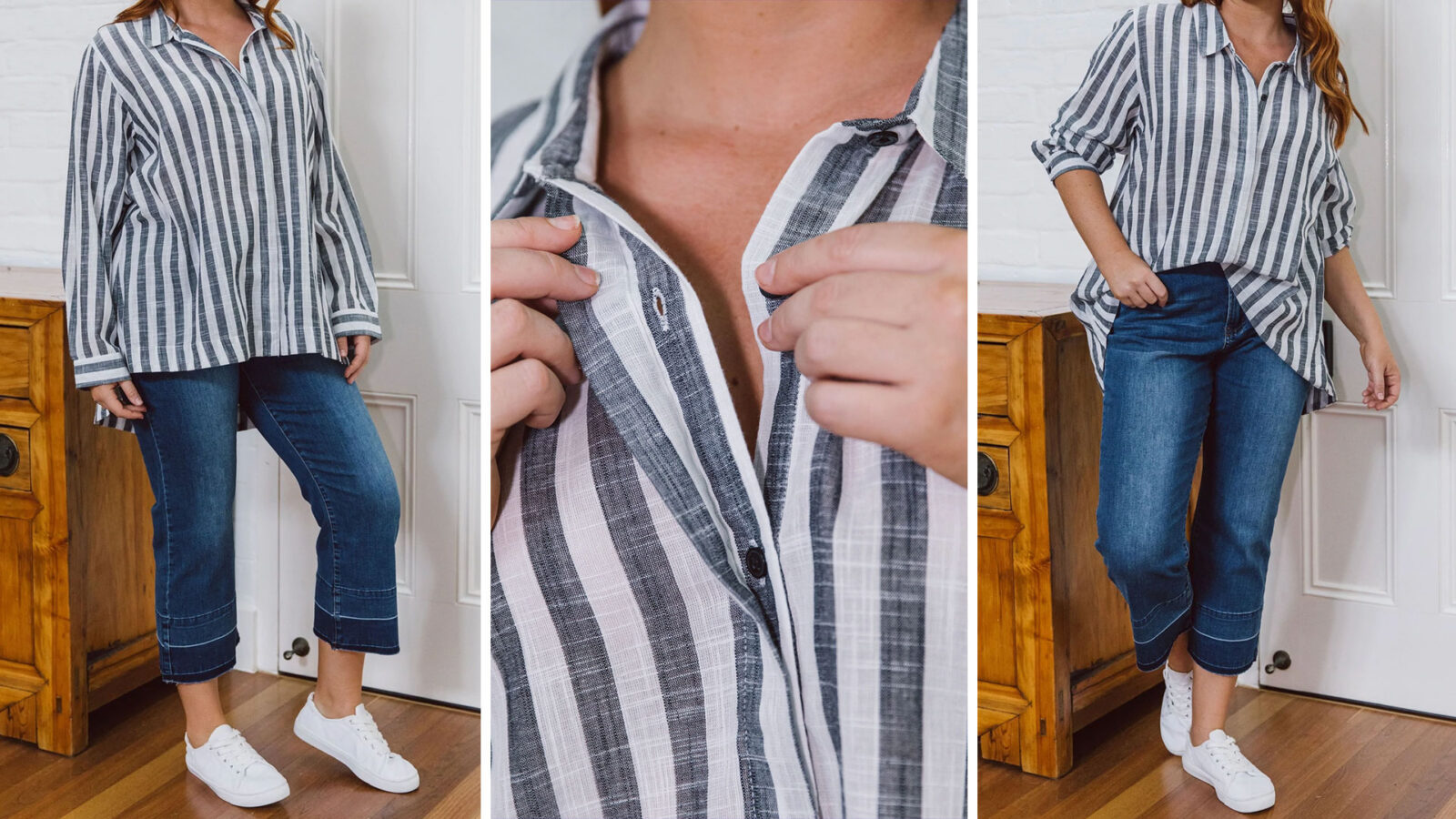 When it comes to closet essentials that scream chic, this boyfriend button-down tops our list every time. The classic shirt is often overlooked, but if you ask us, it's one of the most important wardrobe staples out there. 
The oversized fit gives it all the appeal of that on-trend, borrowed-from-the-boys aesthetic, but it also manages to deliver that chic, feminine sophistication at the same time. Not to mention the fact that it's basically a blank canvas, making styling a total breeze.
With its polished silhouette, this easy-to-wear shirt looks a lot more expensive than it is. We recommend snagging it in multiple colours.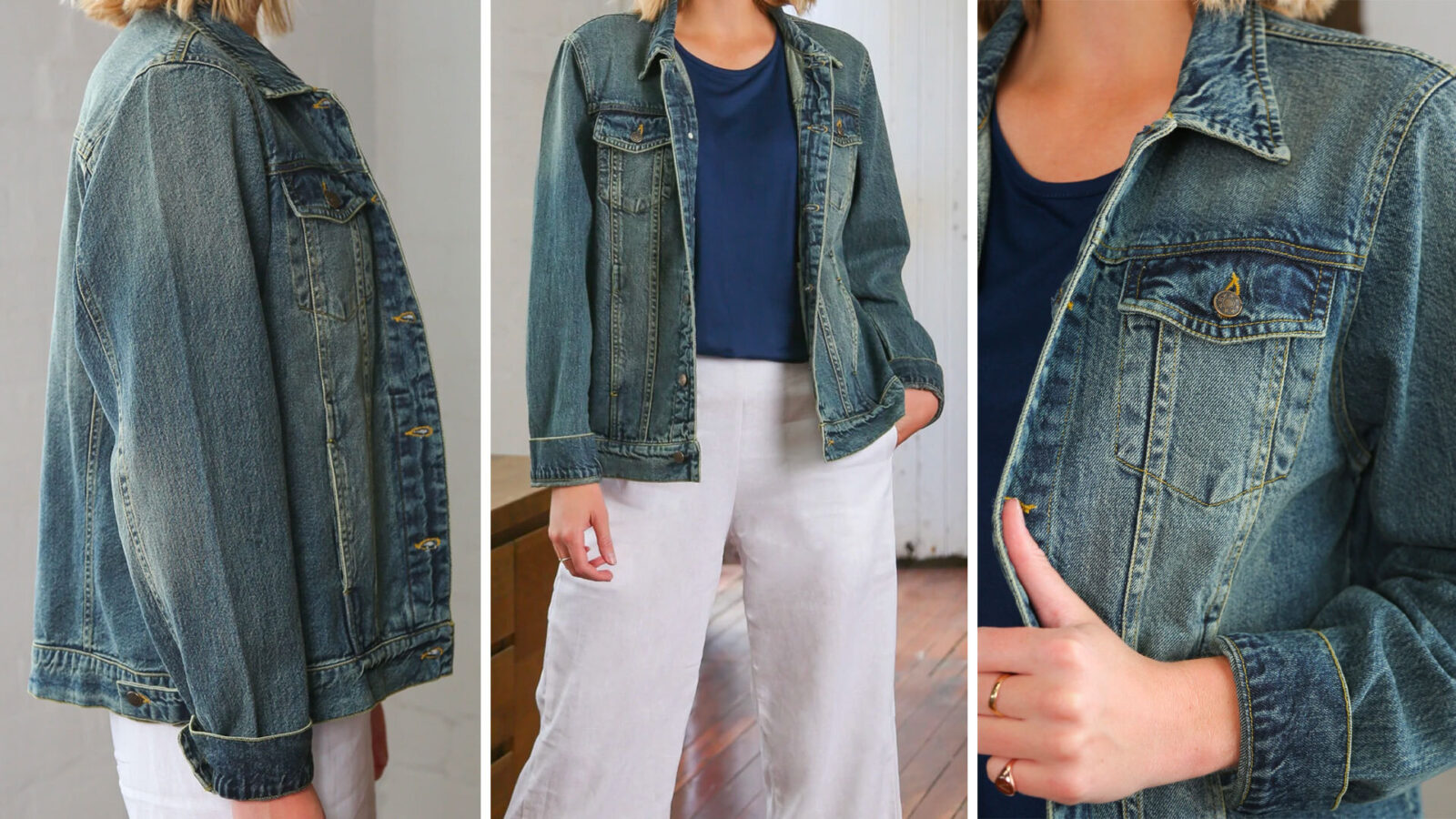 As the summer sun sinks below the horizon, the cool autumn breeze rolls over orange hills and bare shoulders. Saying goodbye to summer is bittersweet but the beauty of fall styling is it can be as easy as throwing a denim jacket over our outfits from this summer. Day to night, a denim jacket, like this one from Adrift, can take you anywhere.
A classic piece is elevated in the Adrift denim jacket. Cut from soft fabric, and featuring gorgeous detailing, this jacket is wearable, stylish and striking. We love pairing this jacket with anything from a maxi dress and ankle boots, to linen pants and a white shirt.
A denim jacket is also the perfect layering item! Whether it's paired with a dress, plants or skirt, you can't go wrong with a touch classic denim to your look.
Bottoms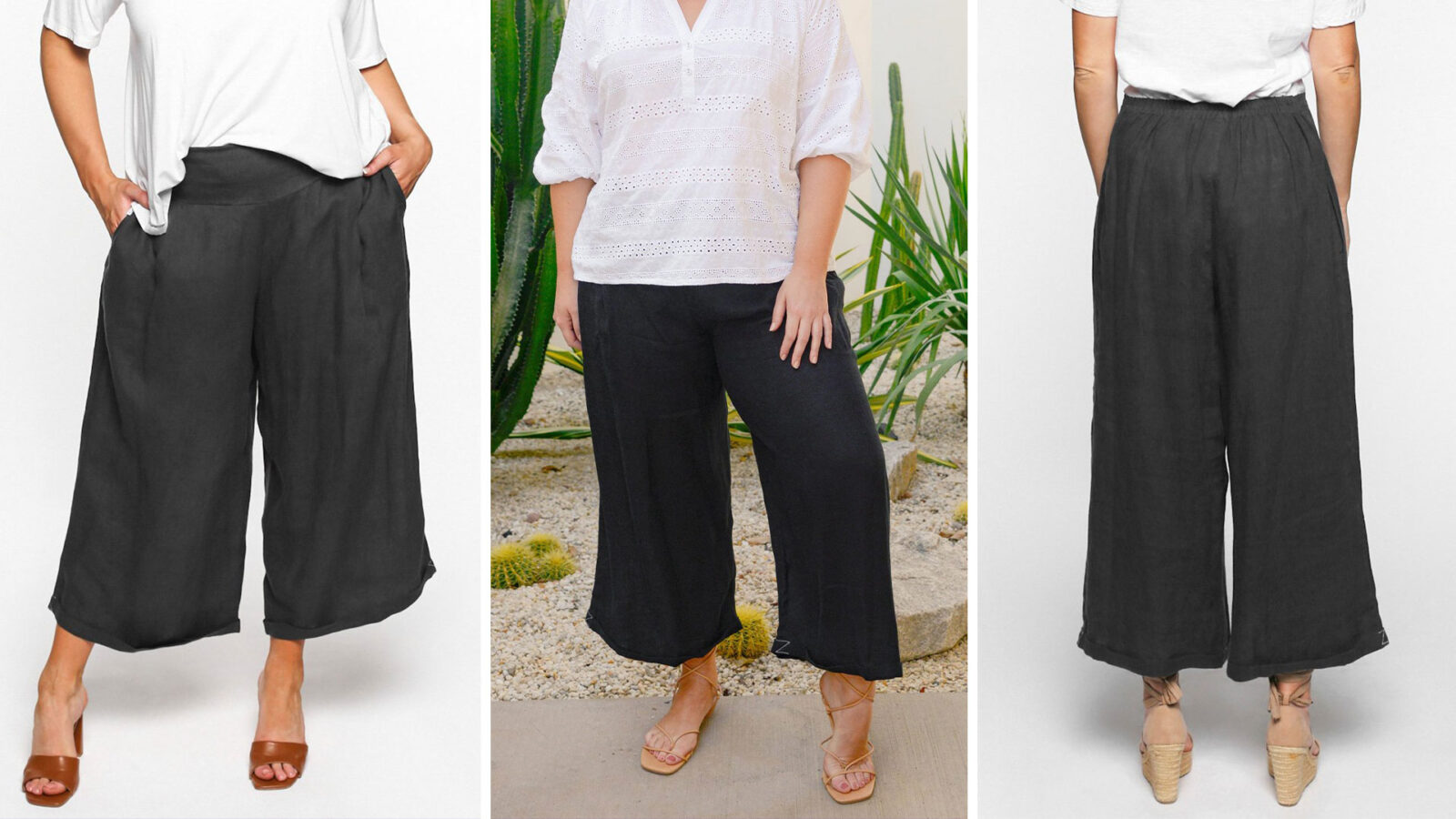 Wide-legged pants are definitely back on trend this season and they're a great trouser choice for women over 40. They're also great for short-legged women, as flared pants are very lengthening. 
If you're rectangle-shaped, provided that you accent the waist, your wide-leg pants fit you well in the hip, you create a nice v-shape.
This is also helpful for pear shapes as it will focus less attention on the hips. Inverted triangle shapes can also use wider pants to balance their wider shoulder and top area.
Our Starts at 60 stylist-approved wide-leg pants are the Lily pants from Adrift. Cut from beautiful pure linen fabric and classic black colour, the Lily wide Pants by Adrift Luxe is a must-have style staple for wear all year. We love to dress these pants up with a crisp white shirt and open-toe heels. Or if you're going for a more casual look, then pair with a cotton t-shirt and sneakers.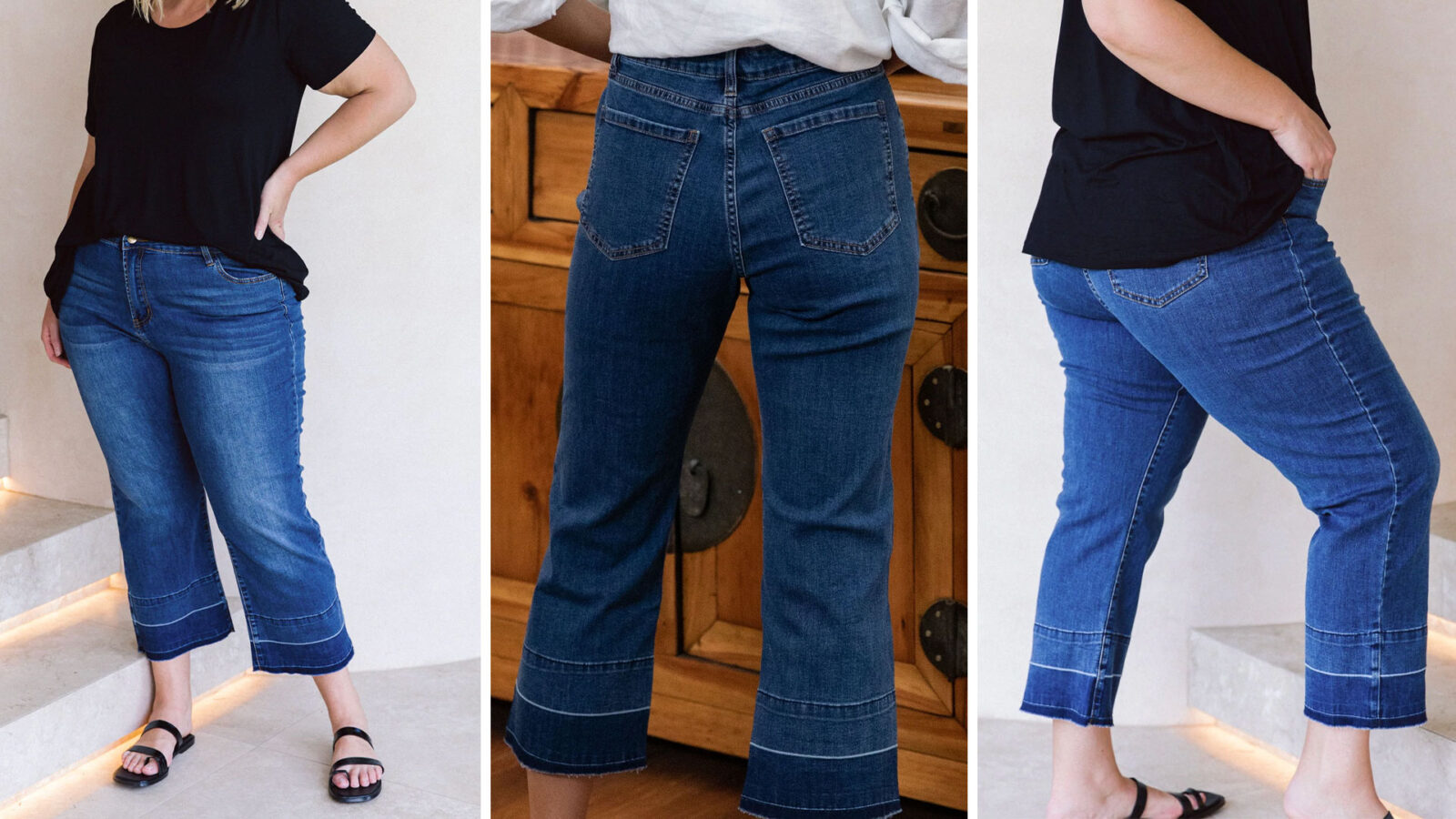 When you're considering any jeans in your wardrobe, comfort, fit, and style mustn't be compromised. The perfect straight-fitting denim is a pair that can go with any outfit and blend into any occasion. 
Jeans silhouettes fluctuate – goodbye skinny, hello kick-flare – but the straight leg remains a constant faithful, no matter which way the pendulum swings. A slightly more relaxed fit than skinny jeans, straight jeans have a wider leg opening and continue in a straight cut towards the ankle.
Every woman needs a go-to pair of comfy jeans for wear every day all year round, and Adrift's Denim Cropped Straight Leg Jeans are simply the perfect option! Designed to be worn with your favourite tees and blouses, these jeans are flattering and easy to wear.
Frocks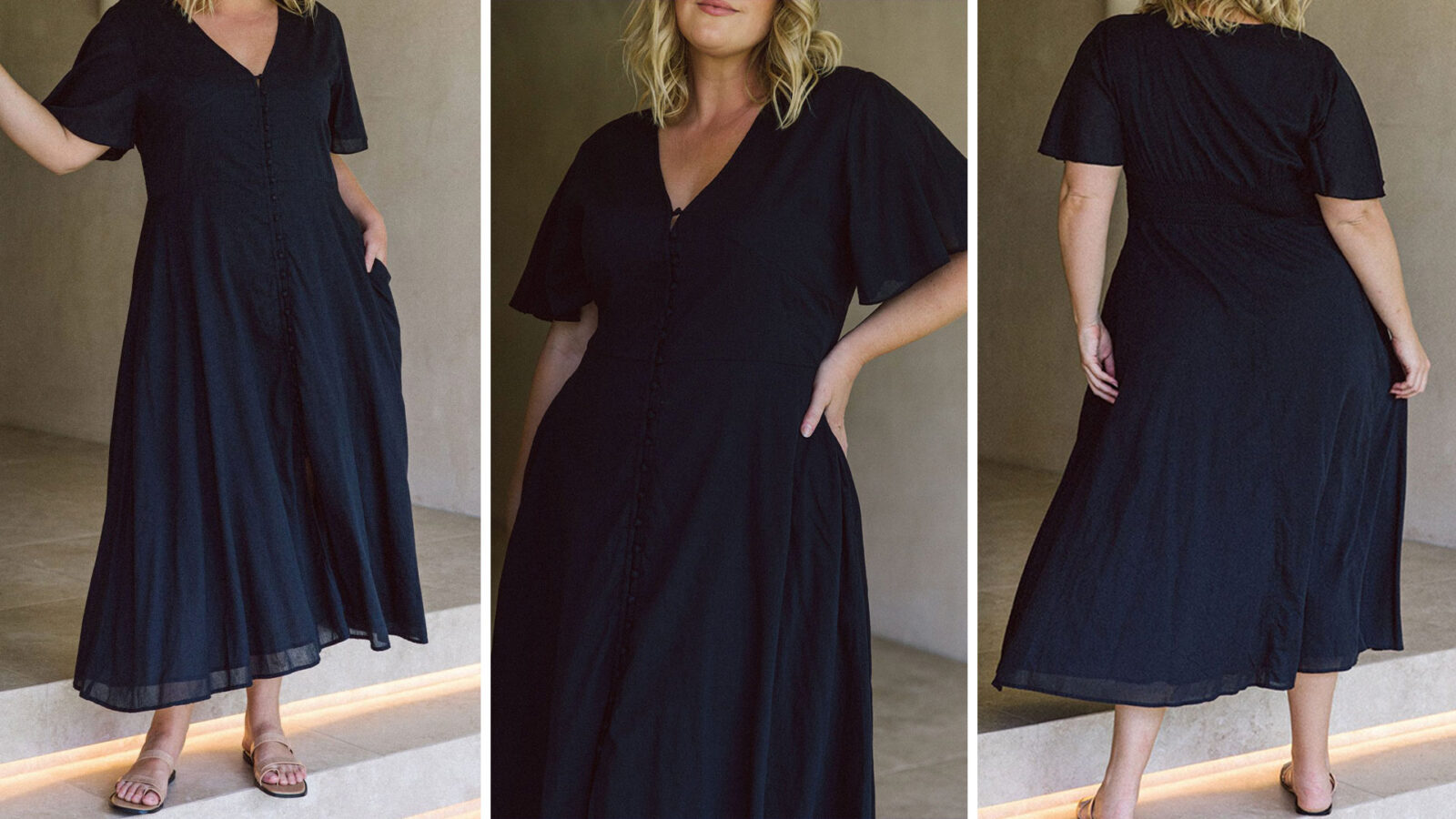 There's just something about wearing free-spirited clothes that remind us of a much simpler time. Originating in the late sixties, the boho style is mostly known for exuding a unique and artistic vibe, simply using natural fabrics, neutral tones, layering and most importantly, comfort.
This elegant black dress Kinsley Boho Dress is an essential style staple for all women. It features a flutter sleeve, a V-neckline and a beautifully curved hemline. The dress's A-line silhouette is designed to emphasize a narrow waist, wider hips, and bust line. A-line dresses are one of the most popular dress styles because they are flattering on almost any body type.
You seriously can't go wrong with having this dress become a part of your wardrobe.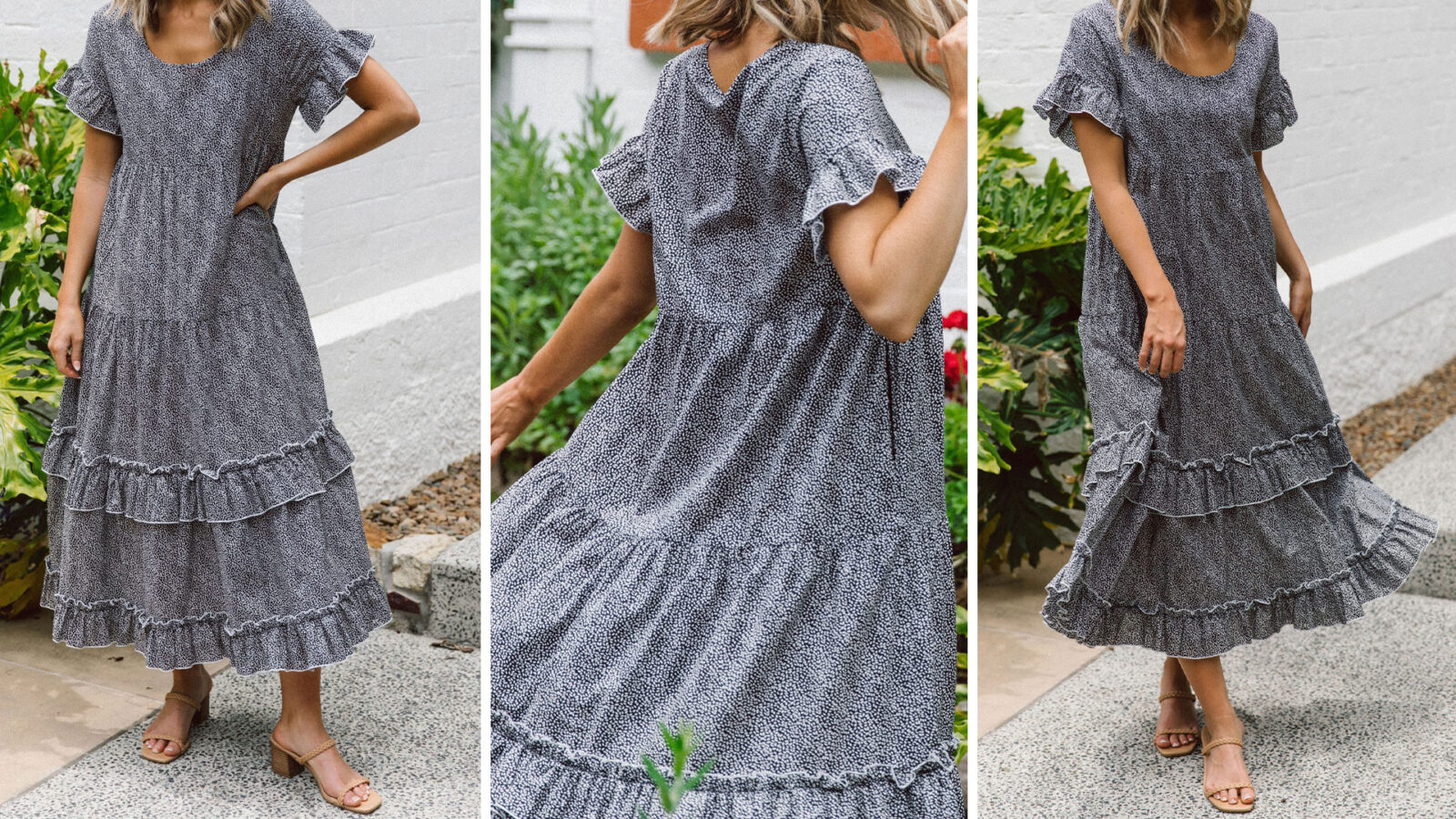 The maxi dress is a staple in every woman's wardrobe. The silhouette's most loveable qualities include its extreme level of comfort, its ability to stun for both daytime and evening events, and its easy-to-wear shape.
With its ability to transition from season to season, and A-list celebrities are religiously donning the trendy long skirt, it's no wonder that finding the perfect maxi skirt or maxi dress for your body type is so important.
Soft, lightweight and groovy, the Sabre frill maxi dress also by Adrift is a gorgeous piece that you'll be reaching for time and time again for an effortless and relaxed style. While this dress was designed to be a relaxed fit, if you prefer an hourglass shape then just add a belt to cinch in the waist!
Ready to upgrade your wardrobe? All Adrift products are now 20% off at the Starts at 60 Marketplace from March 10-16, 2022. 
Footwear
Flats and Sneakers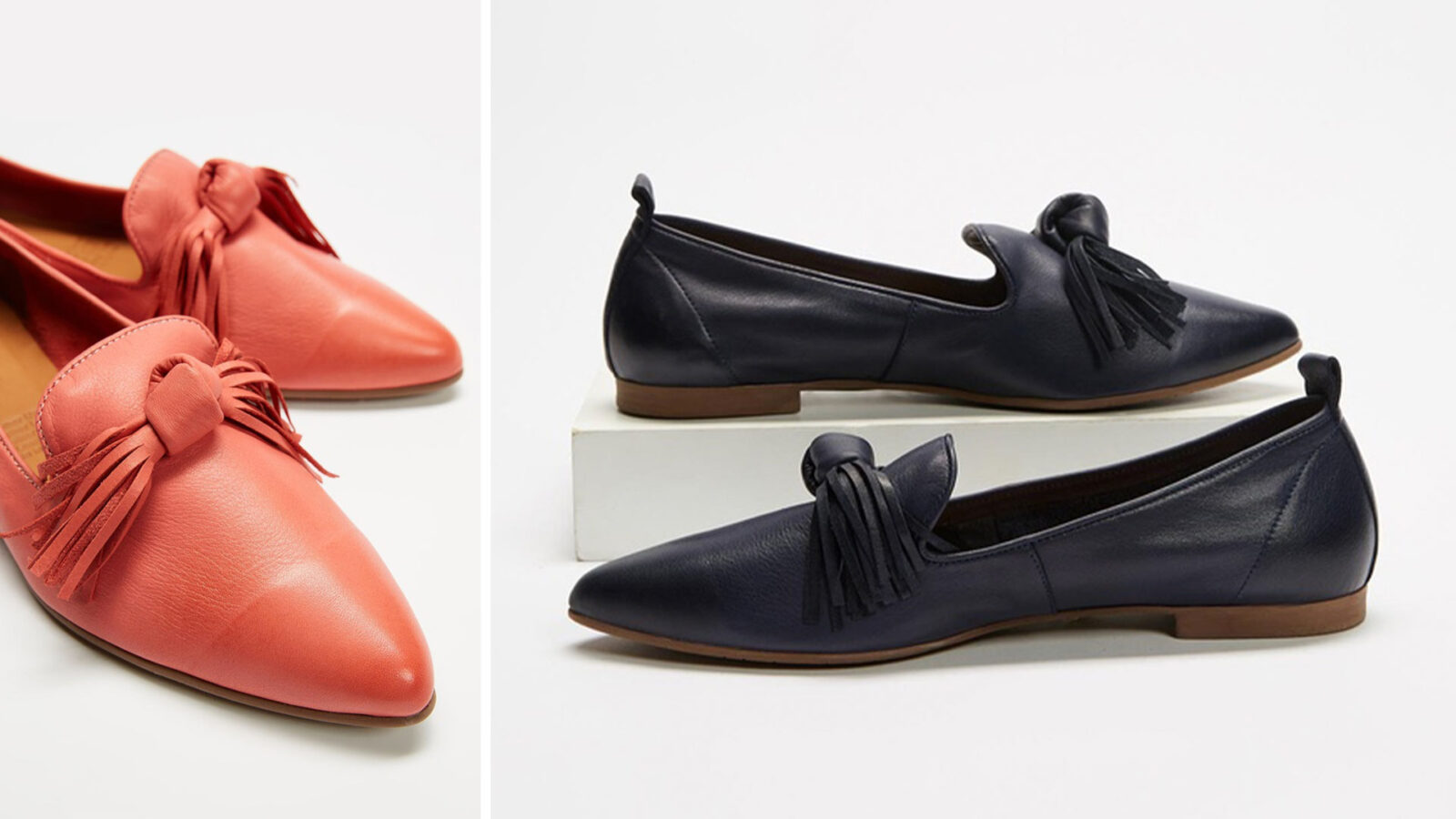 It's no secret flat shoes have evolved and more than ever we have so many options for both comfortable AND stylish flat shoes. Many women suffer from foot problems that limit the sorts of shoes they can wear, or many simply prefer to wear flat shoes because they're more comfortable.
But sometimes, flat shoes can leave us feeling exactly that – flat! We can feel a little 'underdressed' or simply that our outfit is not quite complete. So how do you ensure your flat shoes look stylish and not daggy?
Literally your new Bestie. Bueno Bestie will be your go-to shoe all year round. With a gorgeous tie design on the toe, this shoe will elevate any outfit! You'll be dressing from the feet up every wear!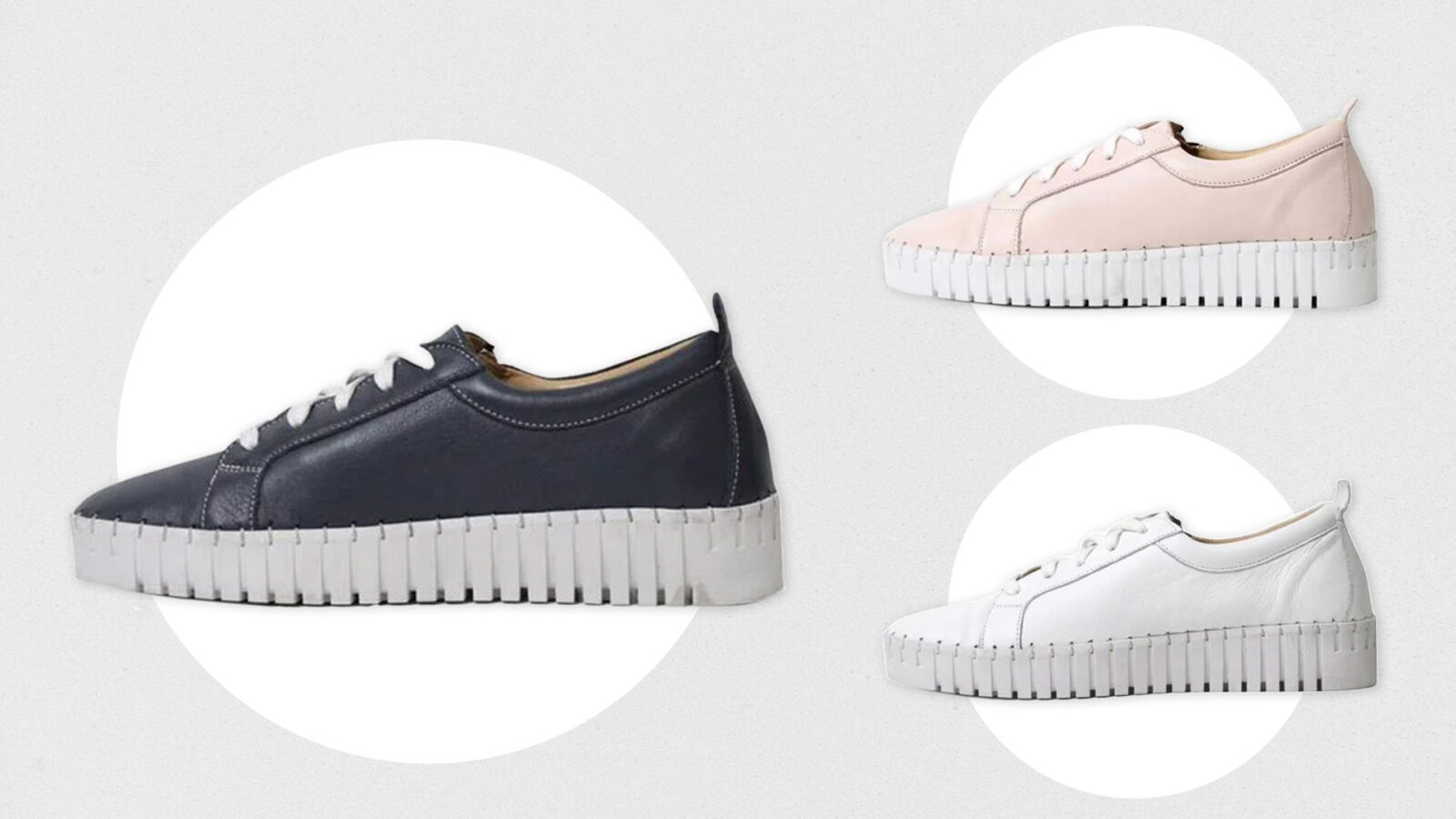 What is the number one item we recommend to have in your closets? The right sneaker — et voila! You've got an arsenal of go-to looks for wearing them, without looking frumpy.
Finding the right sneaker can be overwhelming with all of the current sneaker options. Shelves are stocked with high-tops, mid-tops, colourful, neutral, sporty, canvas, suede, and platform sneakers, just to name a few. They span from super comfortable to the super luxe.
These Bueno Orsola sneakers will make any outfit look fashionable and put together and allow you to feel confident yet comfortable walking out the door.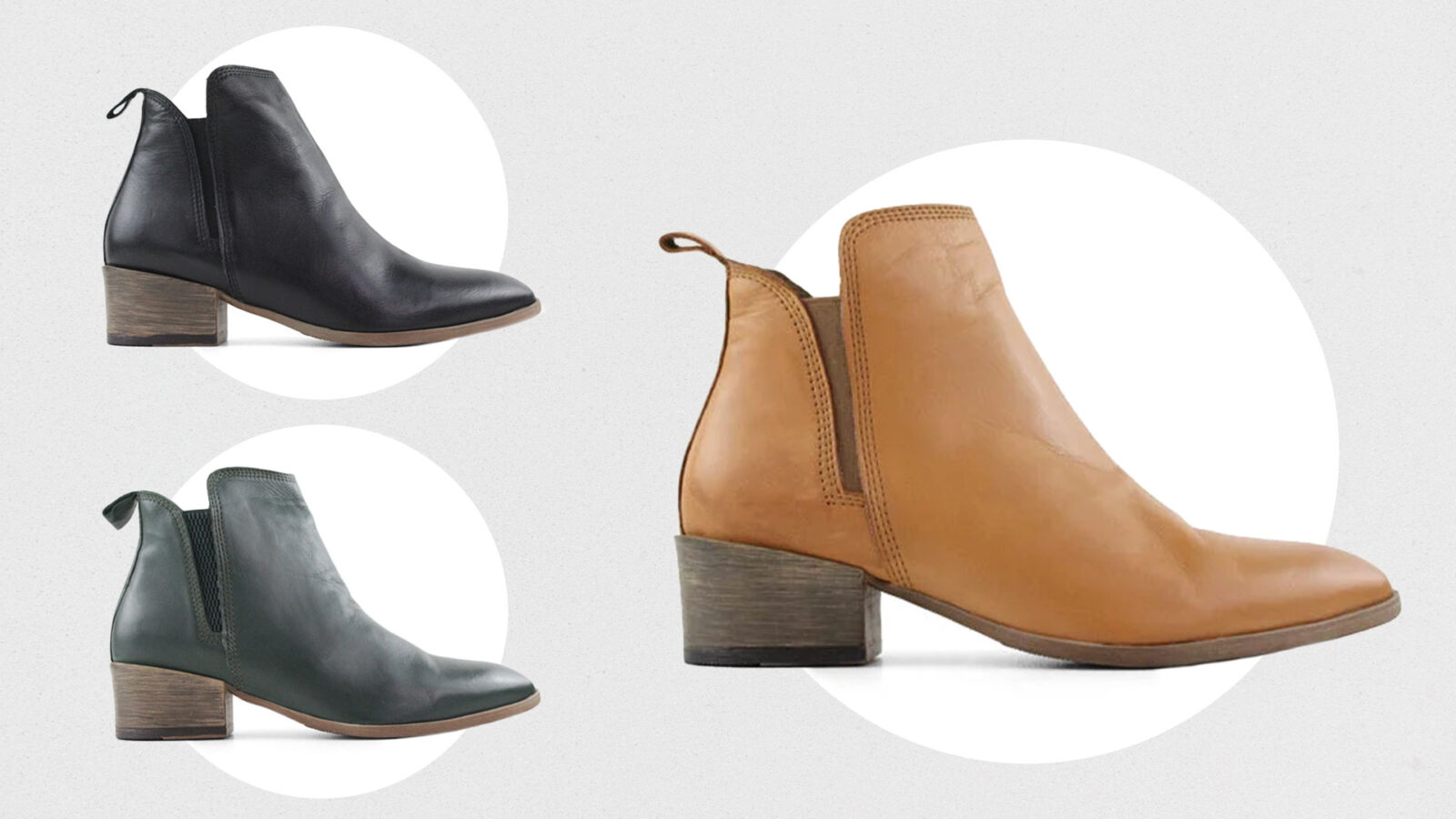 No matter your style of choice – hiker, Chelsea, monkey, lug sole or heeled – there's an ankle boot to suit everyone. Ankle boots can be worn in dozens of unexpectedly stylish ways.
There are lots of ladies who love wearing these Silo boots from Bueno with midi length frocks, midi pleated or pencil skirts, and even culottes. You can complete the midi look by adding a waist-length jacket so that the overall proportion looks good. Some women like to wear ankle boots teamed with long pants. It allows you to wear them tucked in or cuffed. This year comes with another trend: ankle boots with bare ankles.
If you're at a loss searching for the best shoes for bunions, we've got you covered. Here at Starts at 60, we know plenty of "normal" shoes can be difficult for those with bunions but there's no need to sacrifice fashion for comfort! 
There are heaps of everyday sneakers and nifty tools that can accommodate bunions. Slip your feet into one of Tressilli's bunion friendly footwear.
Tesselli is built with all the flair and natural comfort afforded by its European origins. From the patinas & soft hand feel of the luxurious leather to the beautifully soft and support leather footbeds, Tesselli's comfort range has been designed with style, comfort and adjustability in mind. Tesselli's 'Orthotic Friendly' range – Tesselli XD provides the wearer with extra depth and removable footbeds provide a variety of your fitting requirements.
All of the outfits listed above can be teamed up with any of these fashionable shoes!
And from March 10-23, 2022, get 25% off ALL full-priced shoes from both Bueno and Tesselli.
There you have it! Your ultimate stylist approved, style guide to building your very own capsule wardrobe. Be sure to check out the Starts at 60 Marketplace for even more fashion finds and amazing deals.