Using lube also helps prevents the fragile skin tissue in the genital area from getting microtears, which are not only uncomfortable but can allow bacteria to enter through the skin resulting in inflammation and infections 
Medical grade lubricants like Pjur and organic ones like HappyPause balm are perfect for all-day use to ease vulva dryness. 
Pjur is a water-based personal lubricant with the natural ingredient aloe vera. It gives you more pleasure and takes extra care of female skin. The aloe vera plant comprises 99 per cent water, which it stores as a clear gel in its leaves. This is what gives the extract its moisturising effect and helps it increase the skin's elasticity. Pjur is tailored to the natural female pH balance and is dermatologically confirmed. 
Australian made natural HappyPause Balm is your solution to vulvovaginal dryness. This balm is formulated with sensitive skin in mind. The preservative-free vegan certified goodness lasts for hours! All it takes is a tiny pearl to glide through the day.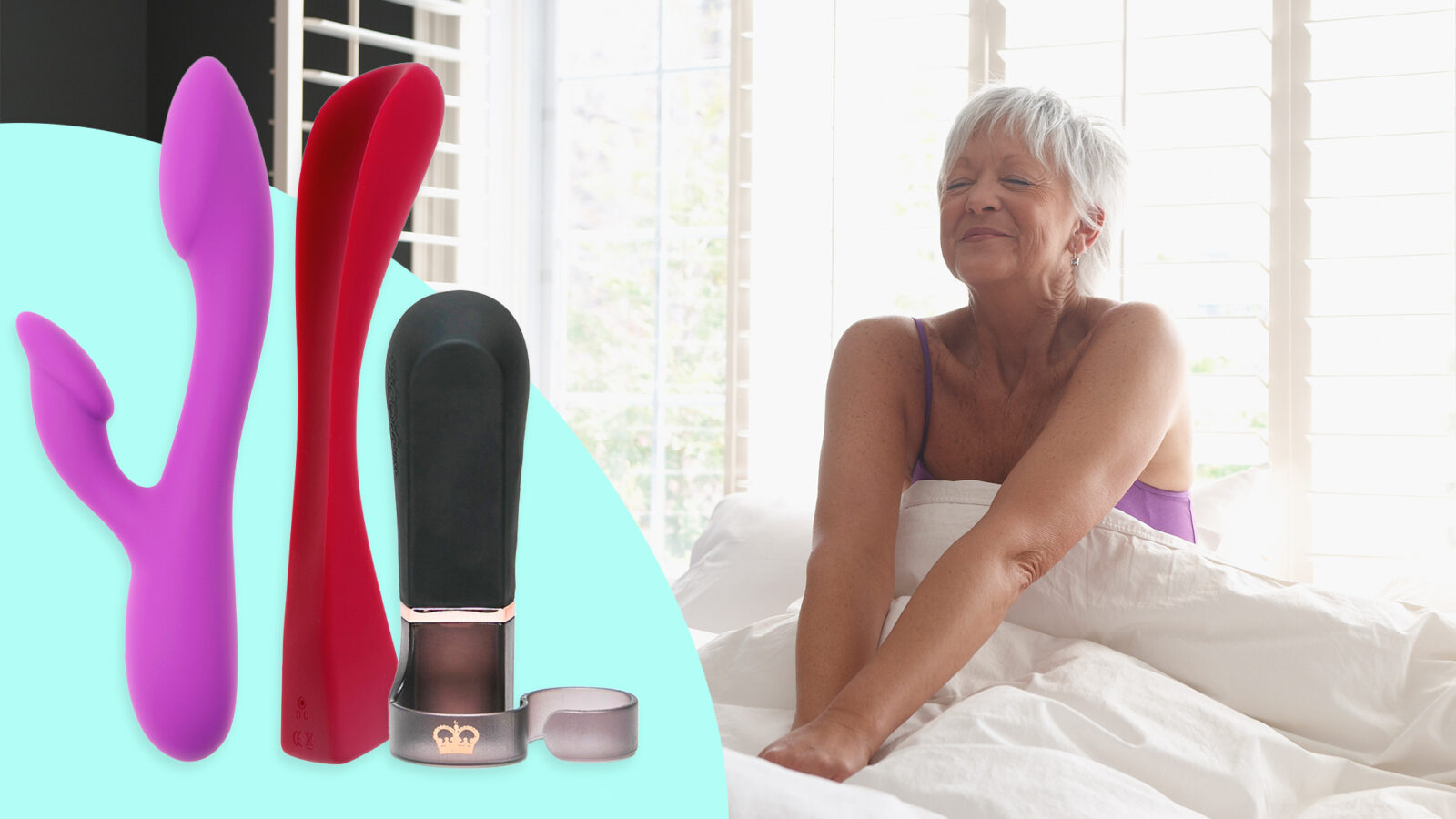 Explore and discover yourself
No matter your age, it's important to explore and embrace your sexuality. This is uncomfortable for some, but in the modern world, increasingly common.  But you should take time and explore your level of comfort so you know what makes you feel satisfied, happy and fulfilled. For women new to exploring their bodies and learning to understand their desires there are a few products you can use to help you along your sexual journey.  
Vibrators are of course the most popular tools used in self-exploration, and there are plenty of different types.
For women who experience dexterity problems or have arthritis in their fingers or hands, there's a small, personal device you should consider, the Digit by Hot Octopuss! The Digit wraps around your finger so it remains in place turning your finger into a superhero. The vibrations have different intensities and patterns and you can use this over your whole body. Very good for a temple massage and around the back of the neck. It can be used internally and externally.
For women who enjoy a combination of external and internal stimulation, the Rose Thruster Sakula by Zalo will tickle your fancy! The Rose Thruster provides a realistic penetrating motion along with suction to the clitoris for a simultaneous oral sex sensation. Control the thrusting speed to fit your desire, along with independent control of the clitoris stimulating suction.
Another great vibrator to help you navigate your sexuality are Ruby, the ultrasoft, flexible massager which is designed to bend and flex with the curves of your body. Ruby has a large bulb at the end that is perfect for clitoral stimulation, or even for an internal massage of the g-spot. Also, consider giving Amethyst a try! This vibrator offers 10 modes of vibration so you can select a setting that feels best for you.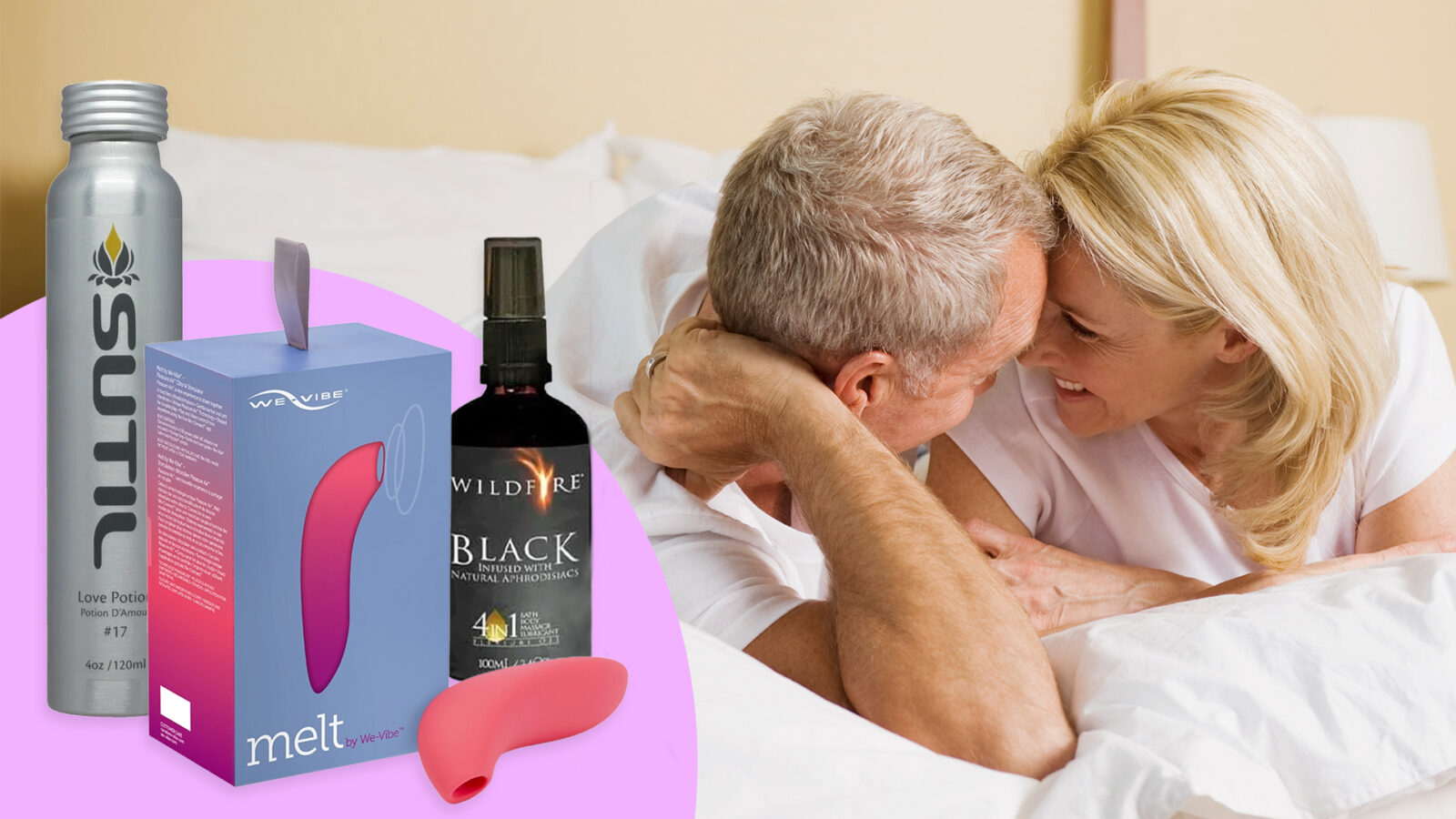 Experiencing pleasures with your partner
While exploring your sexuality shouldn't be dependent on anyone else, it's just as important to build a strong intimate connection with your partner. For some people, having an ordinary or underwhelming sex life may leave them feeling disgruntled, unhappy and even trapped in their relationship. 
Not sure where to start? Something as simple as touching and deep eye gazing can go a long way when it comes to rekindling the romance. A sensual massage using Wildfire massage oil may help you set the mood. Its double-strength formula is packed with the most potent aphrodisiac herbs available today. The Wildfire massage oil has been created for those that want even more intensity. 
Another great massage oil option is Love Potion. Antiquity intoxicating fragrances have been used to excite the object of our affections and enhance sexual intimacy. Love Potion's aphrodisiacs create a euphoric state and stimulate sexual pleasure through their powerful influence over the mind and body.
If you're looking for other ways to deepen your relationship with your partner consider investing in a couple's sex toy like the Melt by We-Vibe.  The only Pleasure Air™ stimulator designed for couples. Melt surrounds the clitoris with pulsating waves and gentle suction, while the curved design fits perfectly between two bodies in any position.
Melt uses subtle changes in air pressure to gently massage the clitoris, without actually touching it, which helps to avoid numbing and overstimulation.
And with so many more products available at the Starts at 60 Marketplace, now is a good time to explore your sexuality and give yourself the gift of pleasure. The Starts at 60 Marketplace prides itself on offering a discreet, tasteful way to explore quality sexual health products and devices, handpicked for over-60s.