Similar to a swap, a travel wrap is a versatile piece of travel clothing that you can either use as a shawl or a blanket. This lightweight bamboo cashmere travel wrap by Bamboo Body is perfect for in-cabin comfort or as an elegant evening wrap up.
These travel wraps come in one size, designed to cover a majority of your body and help you regulate temperatures when you're travelling. They're extremely soft, making them easy to fold or roll into your carry-on bag for when you're feeling warm or can also be used as a makeshift pillow for extra comfort.
If you're someone who enjoys exploring new destinations on foot or insist on going that extra mile, owning a pair of agile, lightweight shoes is a must for your travel arsenal. Lucky, Jerico offers a range of comfortable and supportive shoes that have been created with materials that promote airflow to keep feet cooler.
Each Jerico shoe has an arch active footbed created with memory foam comfort that conforms to your foot for moderate arch support, and pressure relief while reducing fatigue in the feet and legs.
To top it off, these orthotic-friendly shoes have excellent grip, are antimicrobial and are machine washable.
Owning a pair of compression socks is highly recommended for those who suffer from poor blood circulation in their legs. These specialised socks put light pressure on your legs and ankles to help promote blood floor to your heart while reducing orthostatic hypotension.
The Lewis N Clark flight compression socks offer great quality, comfort and durability. Made with highly breathable and light fabric, these socks can be worn for the whole duration of your travel to help lessen the chances of leg fatigue and swelling.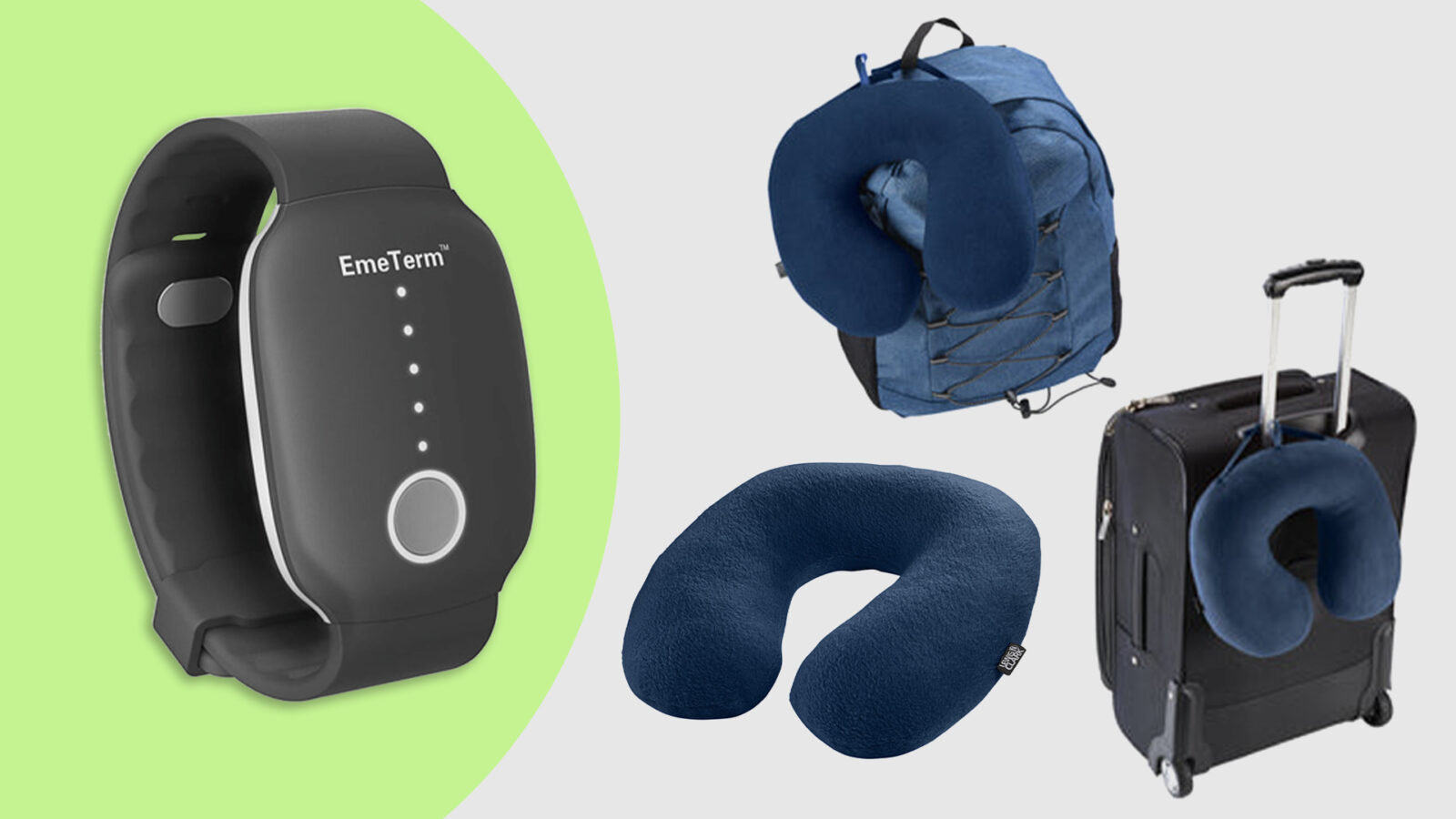 Comfort solutions
for many travellers, the prospects of a pleasurable trip can go awry when one's comfort isn't met. Here are some handy dandy- and very portable- gadgets you can use to ensure you get maximum comfort while you travel.
For those who prefer to sleep while travelling, a neck pillow is a great investment.
According to Mayank Shukla, MD, a board-certified pulmonologist and sleep medicine specialist from New York City, sleeping upright is not a natural position for us, so when we choose to sleep sitting up during long travels we're likely going to wake up with neckache.
Research suggests that a good neck pillow may offer you better sleep, because of the support it gives to your cervical spine. Neck pillows typically come in portable sizes and are extremely lightweight.
Dr Shukla recommends horse-shaped travel pillows like the ones found at the Starts at 60 Marketplace. Whether you're after memory foam or microbeads, we'll have a pillow for the most season traveller to the travel novice.
Want to travel but are concerned about travel sickness, seasickness or car sickness then you might want to consider purchasing this motion sickness bracelet by EmeTerm. 
This bracelet is a clinically proven, effective, and quick drug-free nausea relief band that relieves retching, nausea and vomiting caused by motion sickness. This motion sickness bracelet sends pulsating signals to your brain, which in turn reduces nausea you feel in your stomach. You can choose from five different intensities, depending on the severity of nausea you are experiencing.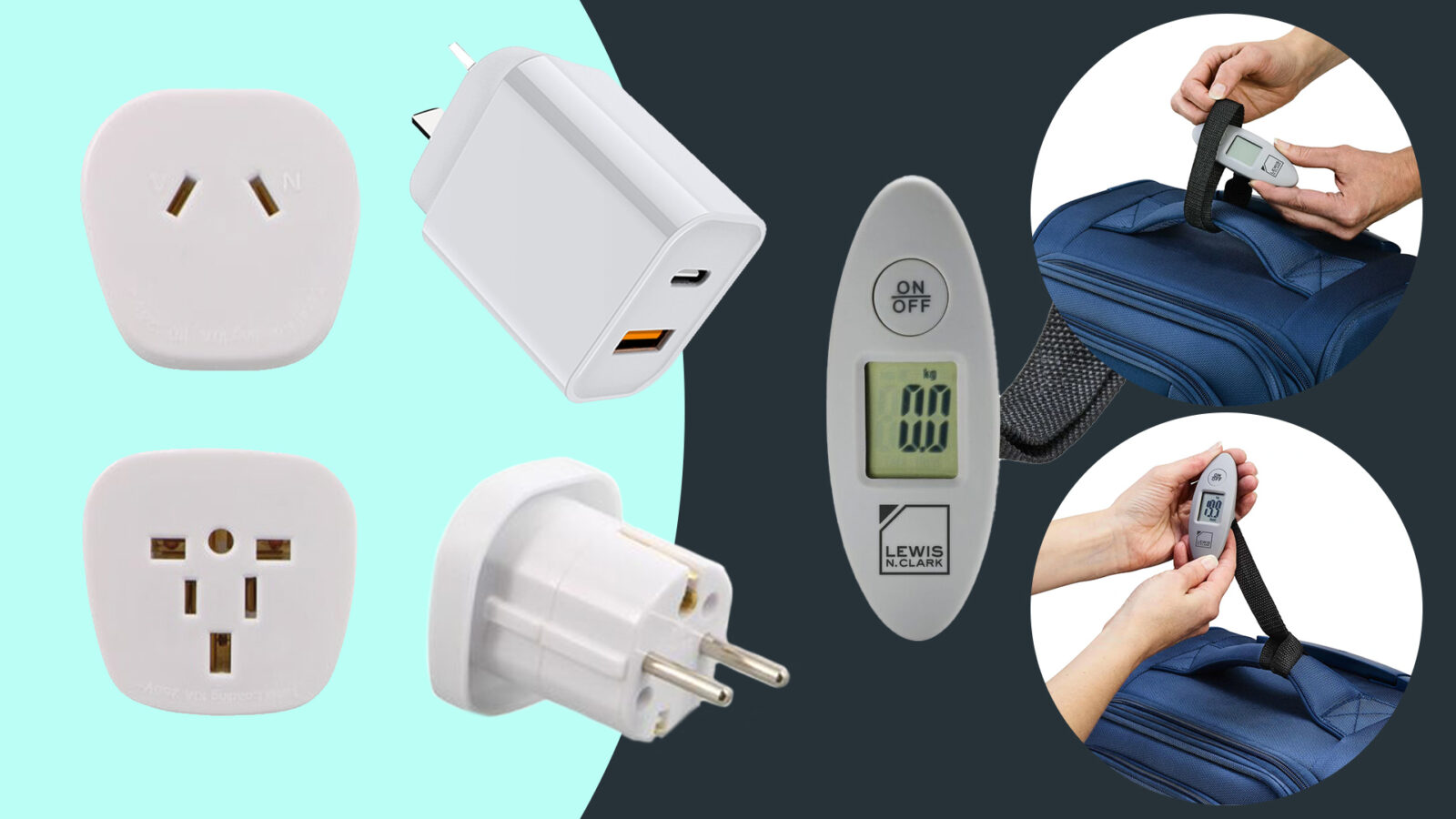 Packing essentials
Sometimes the smallest things make the biggest difference when travelling. Ensure you have a smooth trip with these two carry-on essentials.
If you're thinking about travelling overseas again, it's likely you'll want to keep all your devices working at all times during your trip. A travel adaptor allows you to plug your electronic devices to fit into other countries' outlets so they can charge and work as they do in your own country.
Luckily, the Starts at 60 Marketplace offers a variety of travel adaptors that come in different sizes and designs. Whether you're thinking of visiting the US, Europe, or the UK, our selection of travel adaptors takes the hassle of looking for a compatible charging outlet for your devices.
There's nothing more stressful than having to rearrange your luggage at the airport after finding out you've accidentally overpacked for your trip. You can avoid this problem, save time and money when you own a luggage scale.
Perfect for any travel bug, this mini digital luggage scale by Lewis N Clark is easy to use, small and light in weight.
The capacity of this luggage scale is 90lbs or 70kg and includes a durable webbed strap to secure your luggage when being weighed. The electronic LCD display gives you an accurate idea of how much weight you are carrying before check-in.
And because this device is so small, you can take it with you on your trip to ensure you aren't carrying too many souvenirs on your way back home.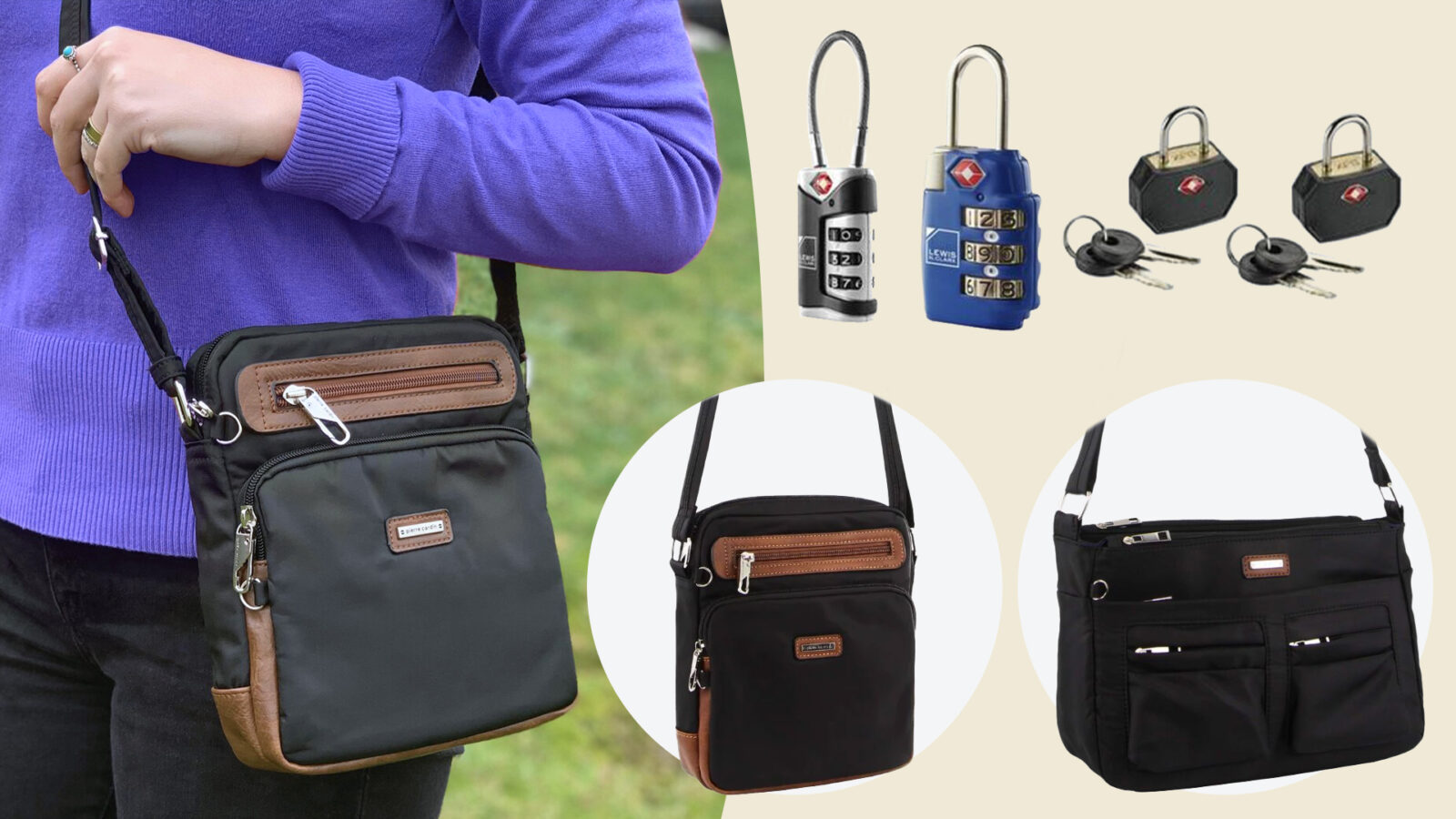 Safety and security when travelling
Nothing is more important than the safety and security of your valuables while you travel. And though you might not have experienced theft in your home country, don't leave the safety and security of your belongings to luck.
If you're travelling to the US, in the majority of cases your baggage may need to be opened as a part of TSA safety protocol. A TSA lock is a specialised lock that is designed with a universal "master" key which is only accessible to TSA agents while remaining inaccessible to anyone else.
Some TSA locks even come with an indicator to let you know if a TSA agent opened your bag. However, don't let TSA accessibility worry you, these locks are made with ultra-durable zinc alloy bodies and hardened steel shackles to ensure that your luggage lock will stay locked even as it makes its way through all kinds of rough airport handling.
Whether it's work, leisure, or a holiday it's always a great time to invest in an anti-theft bag.
With a million things on your mind when you travel, owning an anti-theft bag means you don't have to worry about keeping your belongings safe throughout the duration of your trip. These bags were specifically designed with built-in safety features to ensure you avoid becoming a victim of theft at home or overseas.
These specialised travel bags have RFID scanner protection, countless locks, secret pockets and are splash-proof and water-resistant.
With numerous styles to choose from, there's a perfect anti-theft bag for every type of traveller at the Starts at 60 Marketplace.