Now, without further ado, let's take a look at just how we're moving the dial for over-60s from today.  After all – you asked for it! 
Meet our stunning mature models
We're thrilled to celebrate the beauty and style of the mature woman, and to do so we introduce two models with this range today.  
Meet our two models – Lee from Queensland's Gold Coast and Jan from the Sunshine Coast. 
Jan is 173cm tall and a size 16

Lee is 167cm tall and a classic size 12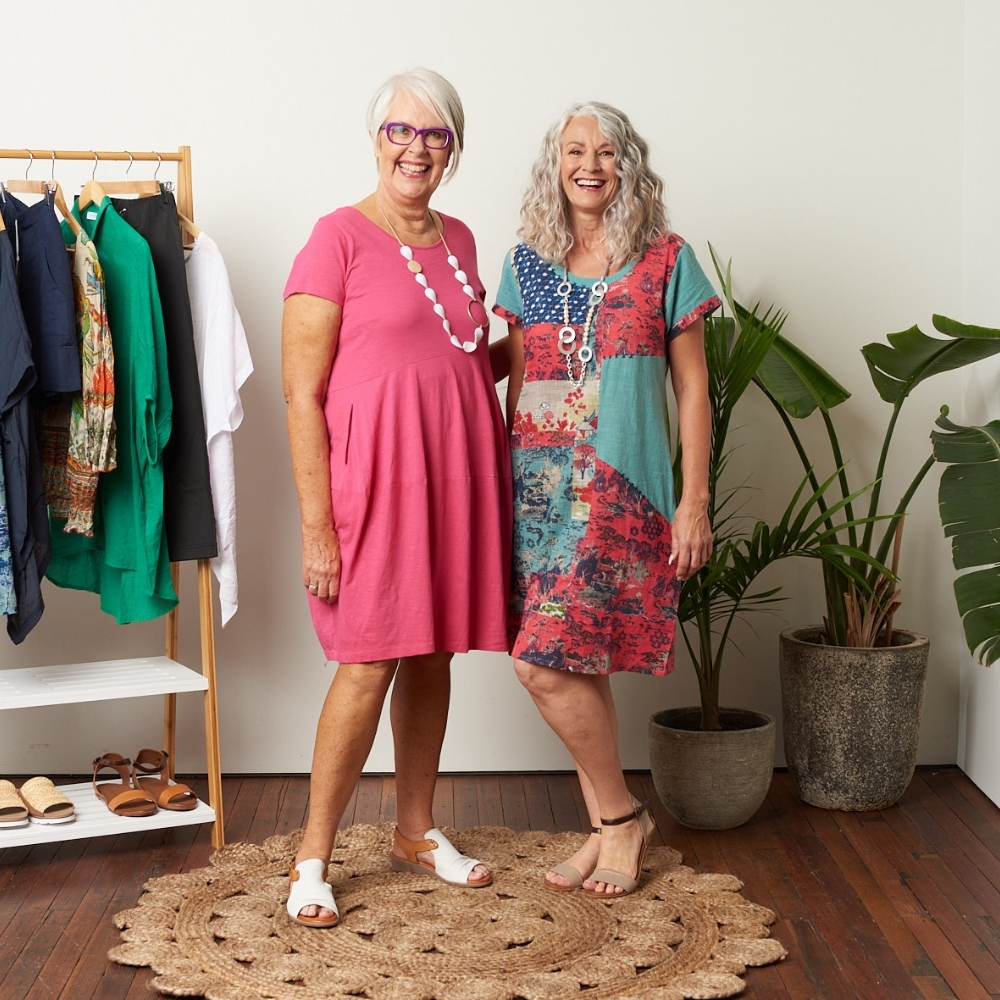 A new range of brands and fashions 
Today is not just the launch of some stunning new models and a pretty photoshoot, it is also the launch of our massive new fashion range on the Starts at 60 Marketplace and a growing drive to bring you fashion, footwear and accessories that make you look and feel great.  We're focused on bringing you affordable, wearable fashion that is both good quality and good value-for-money.  
Four new brands have joined our marketplace today and are the anchor of this stunning photoshoot. And for a limited time, we are offering FREE SHIPPING on all four of the ranges to celebrate their arrival! 
Now, head on over to enjoy the new brands and products in our marketplace: 
Orientique – Founded in 1976, Australia's leading cotton label synonymous with exclusive artistic prints, natural fabrics and great quality.
Cotton Village – Established in 2008, they create designs suitable for the relaxed Australian lifestyle. They create styles that are elegant, comfortable & affordable, with a strong emphasis on natural fibres.
PQ Collection – Empower their customers by embracing their personal style without compromising on affordability or comfort. They cater for all body types and shapes to make you feel fabulous at all times.
A new range of accessories (jewellery, hats and more) – each has been handpicked to style with our outfits to give you 'the look'.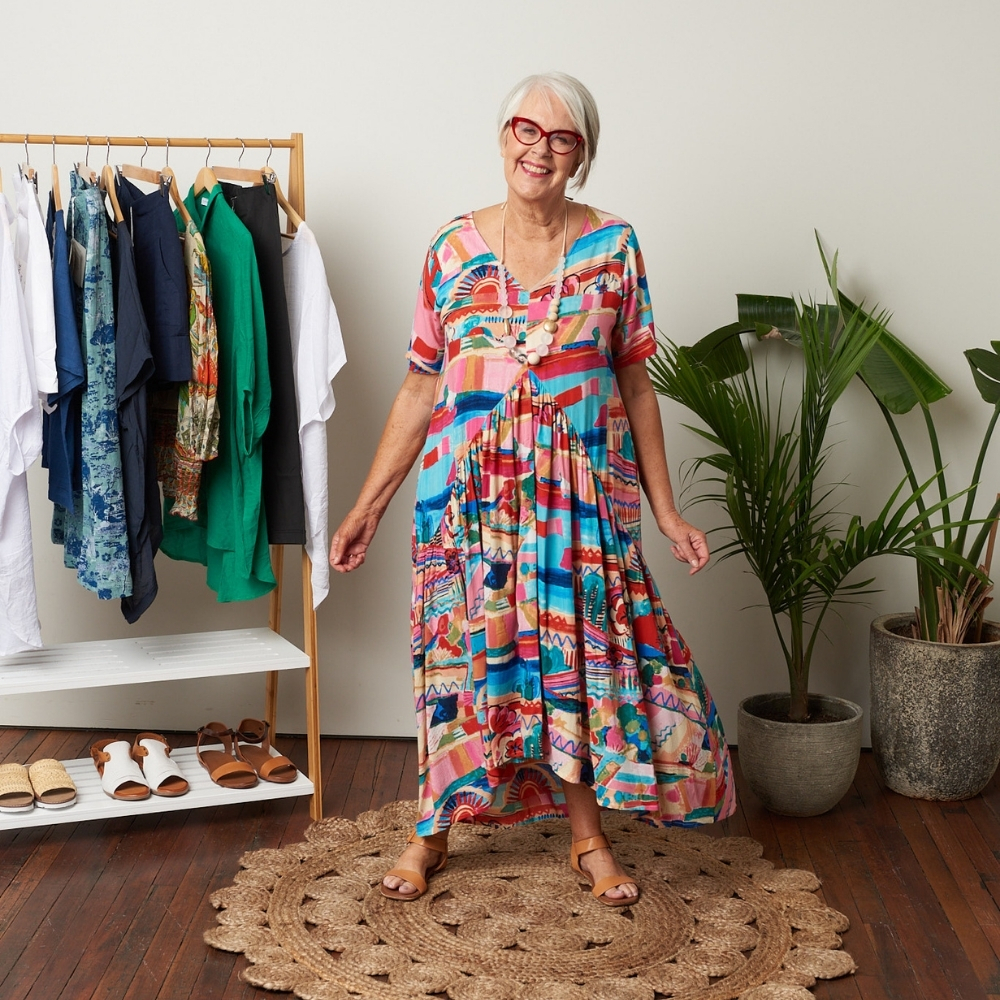 We're styling you properly, and bringing new helpful content that shows you how to 'get the looks' 
To make sure we got it right the first time, we've asked experienced stylists from Trademark Style to work with us to show you how to wear these beautiful new fashions.  And they've done a terrific job of mixing the gorgeous tops and bottoms, hats and accessories, dresses and shoes that we've selected for you into a huge range of outfits you can enjoy. They've dressed our mature models and accessorised them into storyboards and now, we're going to bring you all their advice! 
Their styling advice will be the basis of our 'how-to' content that will become a weekly feature on Starts at 60 from now on in articles and videos, giving you fresh ideas, colourful and classic inspiration and helpful tips for 'getting the looks' our models have been styled with.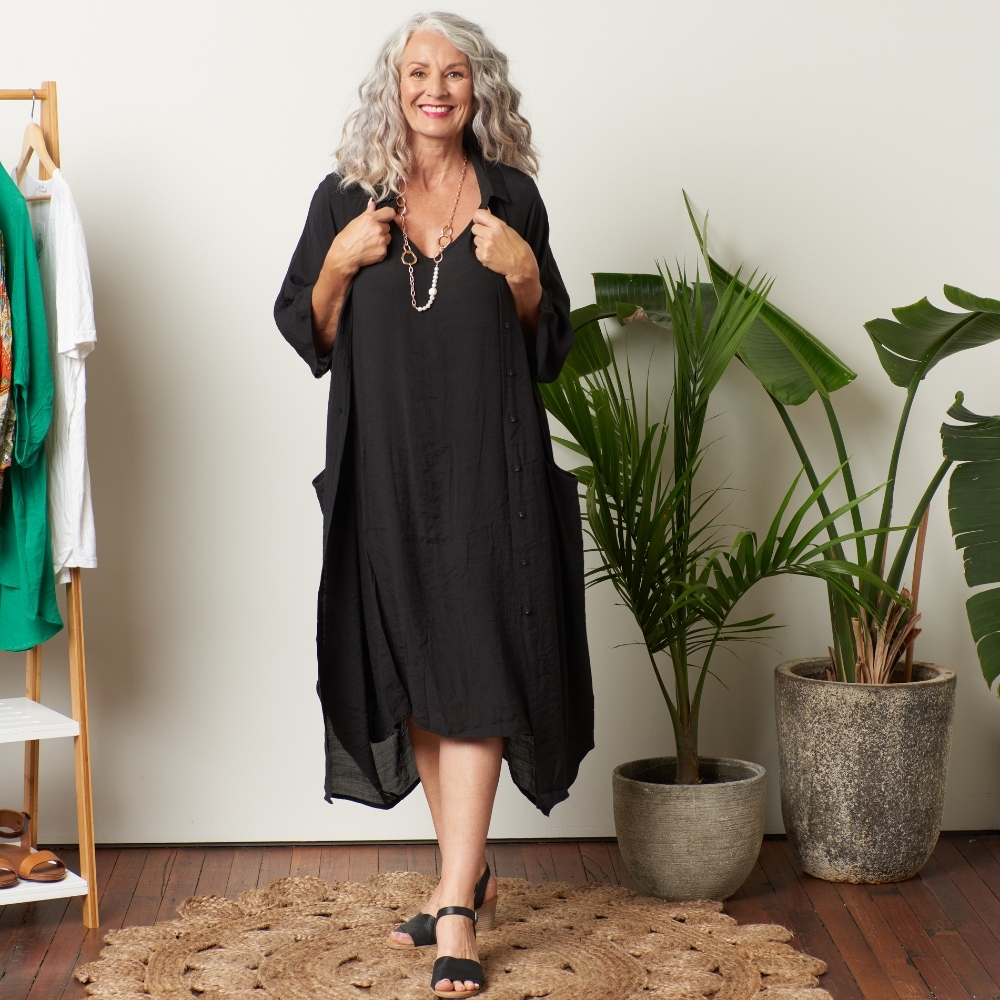 We're offering a wider range of sizes and shapes in our fashions
We know from listening that most over-60s don't fit a classic size 10 as younger generations do.  And we're embracing that.  All of our new fashion ranges have been selected to span a size curve that ranges from size 8 to size 22.  There's plenty of options for curvier body shapes.  But there's also plenty of options for those with skinny legs, stumpy legs, tuckshop arms, short waists, round bellies, bums and boobs!  And if you want pockets – we've got them too!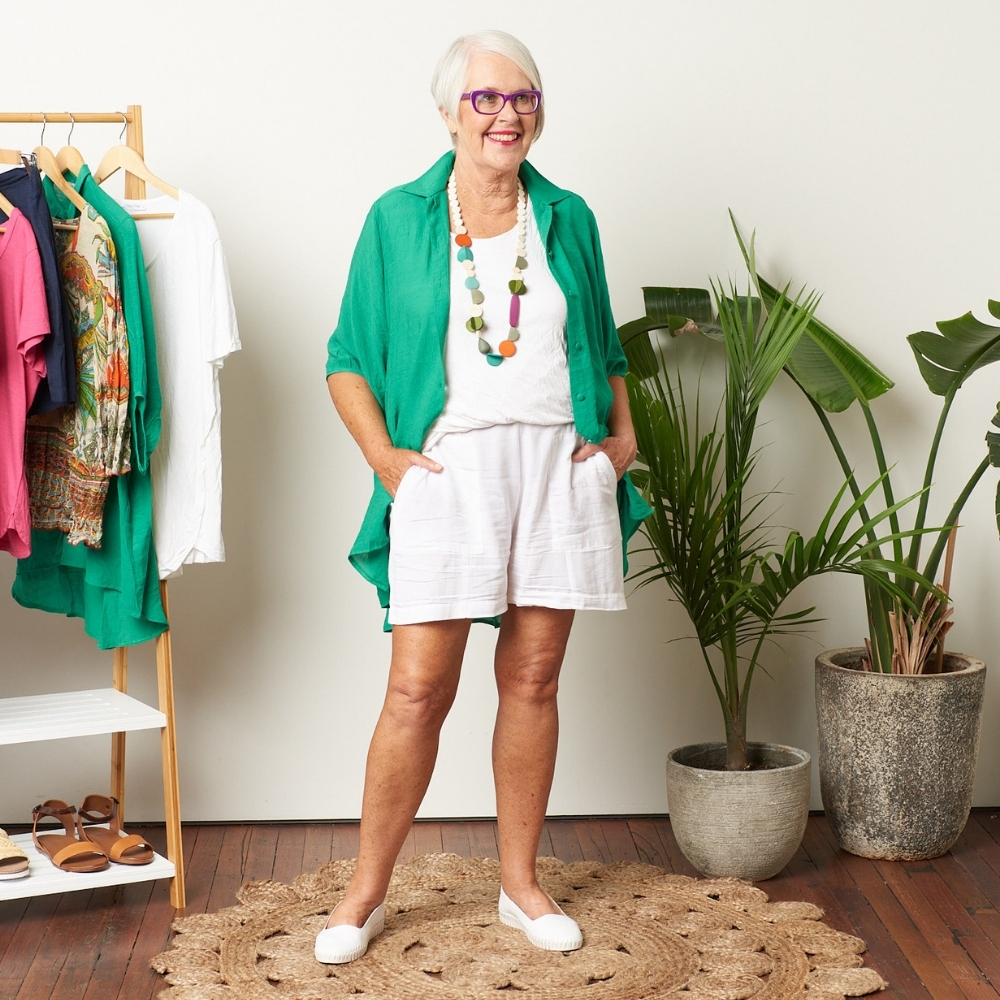 We're listening for your constructive feedback and community 
You might not realise, but our teams listen actively to the things you are saying online and on our surveys and strive to grow to serve your needs and wants online, sourcing products you'll love, styling them well and helping you enjoy your beauty inside and out.  As we build our voice in fashion we want to do it in a way that is friendly to all sizes, body shapes and ages, and supports our commitment to community values. 
So we ask you to be kind and considerate of others in our community when you comment on fashions knowing no one is perfect at 60 and beyond.  We are not trying to showcase 'perfect'.  In fact, the opposite, we recognise that at 60 quite a few parts of the body are imperfect and we're embracing that and working with it to make the best of your style. We're going to need your help, your inspiration and your support to make this special.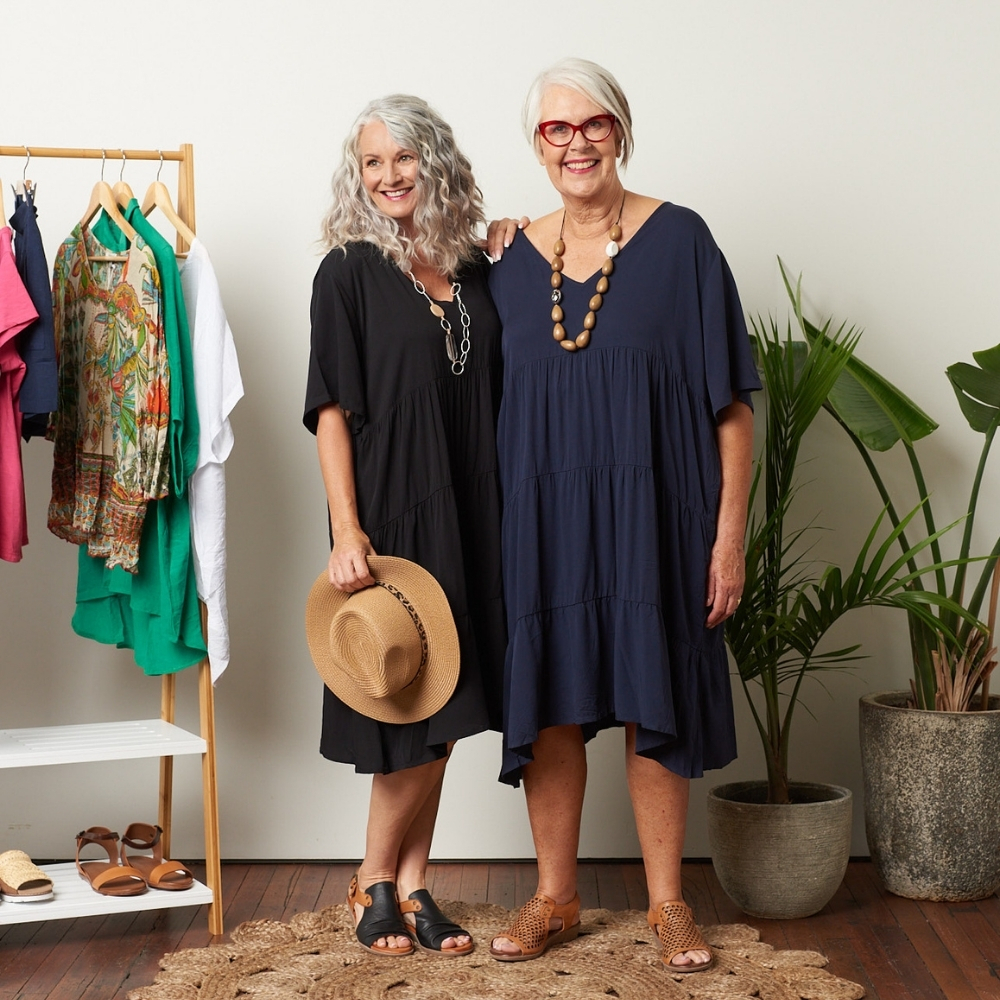 We want your story-telling to be a part of our next phase
The next stage of fashion for the over-60s is making you our fashionistas!  We want to showcase how you are styling yourself for everyday and special days and we want to hear about the products you buy from the Starts at 60 Marketplace and how you wear them, how they fit and what you learn from our styling lessons.  So we want to ask you to become the storytellers and post your photos and stories of finding your style in our Facebook Group 'The Official Starts at 60 Community Group'.  Each month the three most engaging photos (judged by likes, comments) will score a $30 voucher for spending on our marketplace.  Feel free to start us off with an inspiring photo and don't forget – the community you support and help to build will be the community you get to be a part of.  That should be the biggest reward. 
Now, don't wait any longer, hop on over and take advantage of our FREE SHIPPING* to get your hands on these stunning new fashions.*limited time offer available at the time of writing.
Note: All of the shoes worn in this article are available on the Starts at 60 Marketplace.  Shop all our footwear here.