The Avery Multi-Coloured Necklace
Add an instant splash of joy to any outfit or occasion with this beautiful rainbow-hued Avery necklace that will enhance the neckline of all your trusty wardrobe favourites. Pair this merry design against a darker coloured top like navy or black (as Lee has here); opt for maximum impact against a simple white tee or blouse. Or pick out one of your favourite shades to sync up with. With all the colours of a Smartie box, this upbeat necklace will look good enough to eat!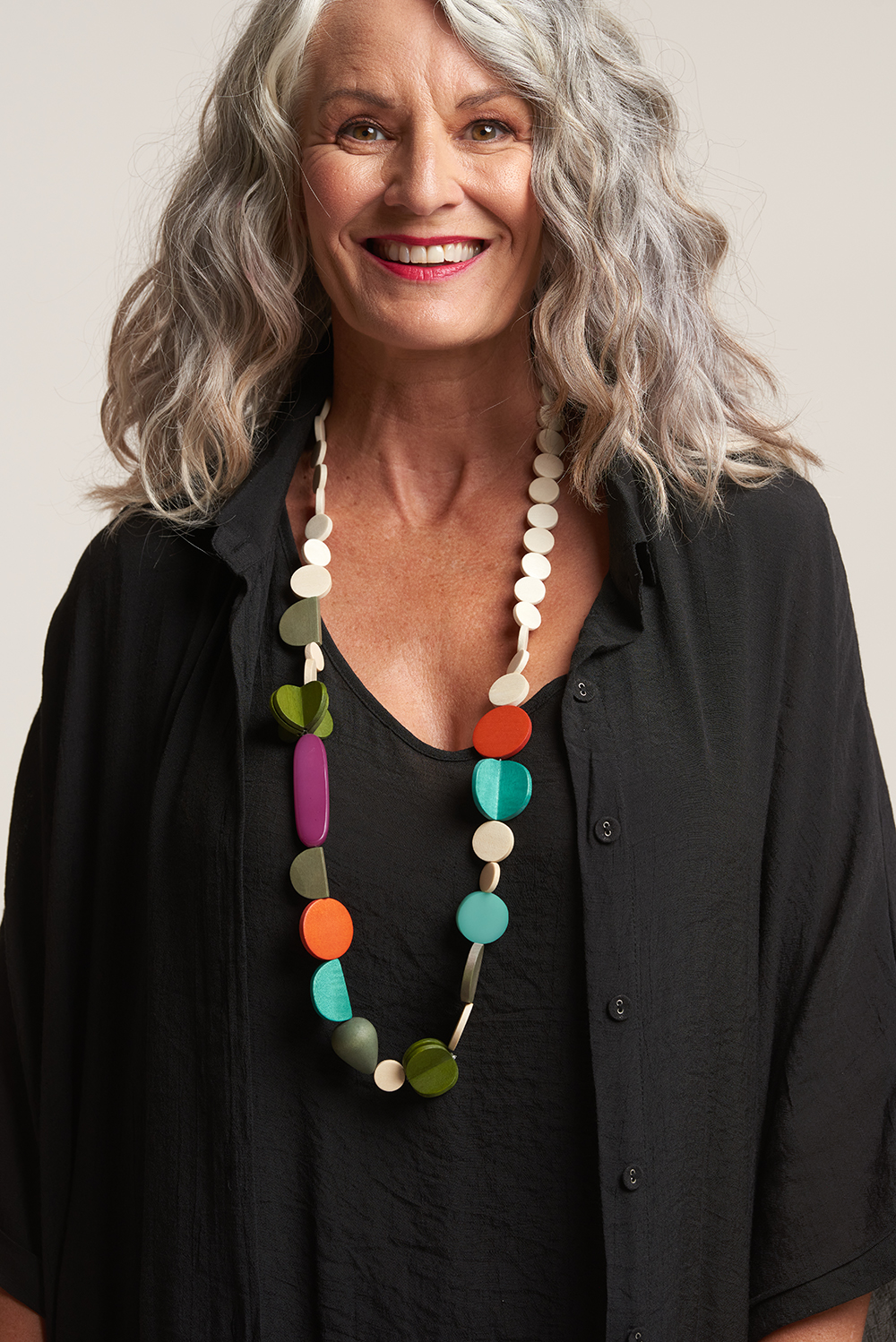 The Hattie Stone Necklace
Stay on neutral territory with this tasteful mid-length necklace that brings personality and flair to any casual ensemble. Perfect for everything from shopping days to family barbecues or lunches out with friends, the Hattie mixes things up with spherical beads of different sizes in opaque, wood, clear and dappled gold-look, all strung on a classy cream chord. Pair it with black and you'll never look back.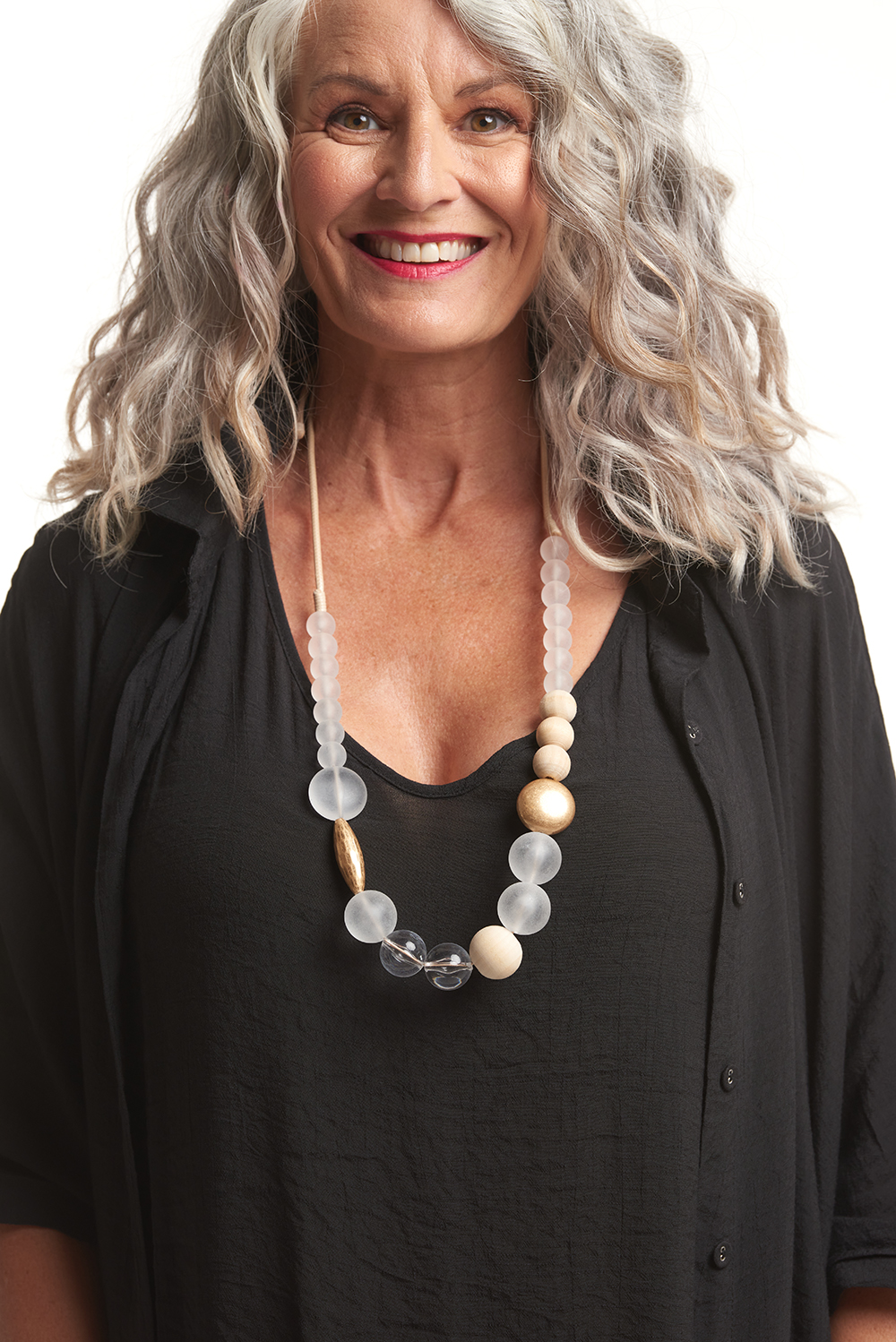 The Aubrey Long Silver Necklace
Need some instant glamour in your life and wardrobe? With its dramatic outsized silver eyelets, entwined gracefully like Olympic rings, the Aubrey is sure to have envious friends asking, 'where did you get that?'. The striking piece is completed with a matte silver chain link detail and marble-sized cream beads, with a contemporary suede fastening style. The Aubrey is most at home on simple neutral-coloured tops such as black, white or beige.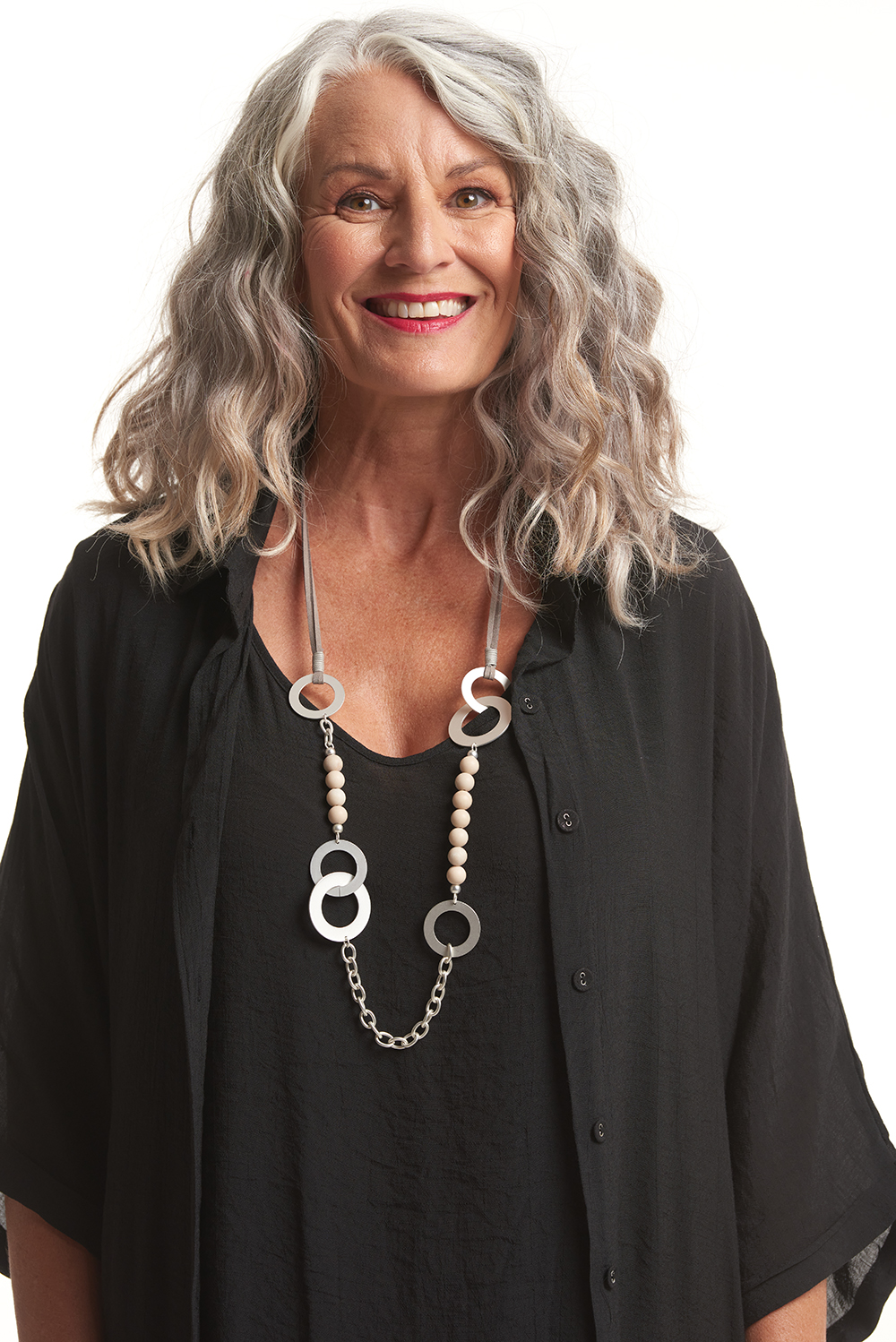 Reagan Gold Chain Necklace
For those times when you feel like making more of an entrance, the Reagan necklace will create a perfect sense of occasion. With a nod to the glamorous 80s (and the design's impeccably turned-out namesake, Nancy Reagan), this dressy gold necklace will go down a treat at everything from birthdays through to christenings and grandchild graduations.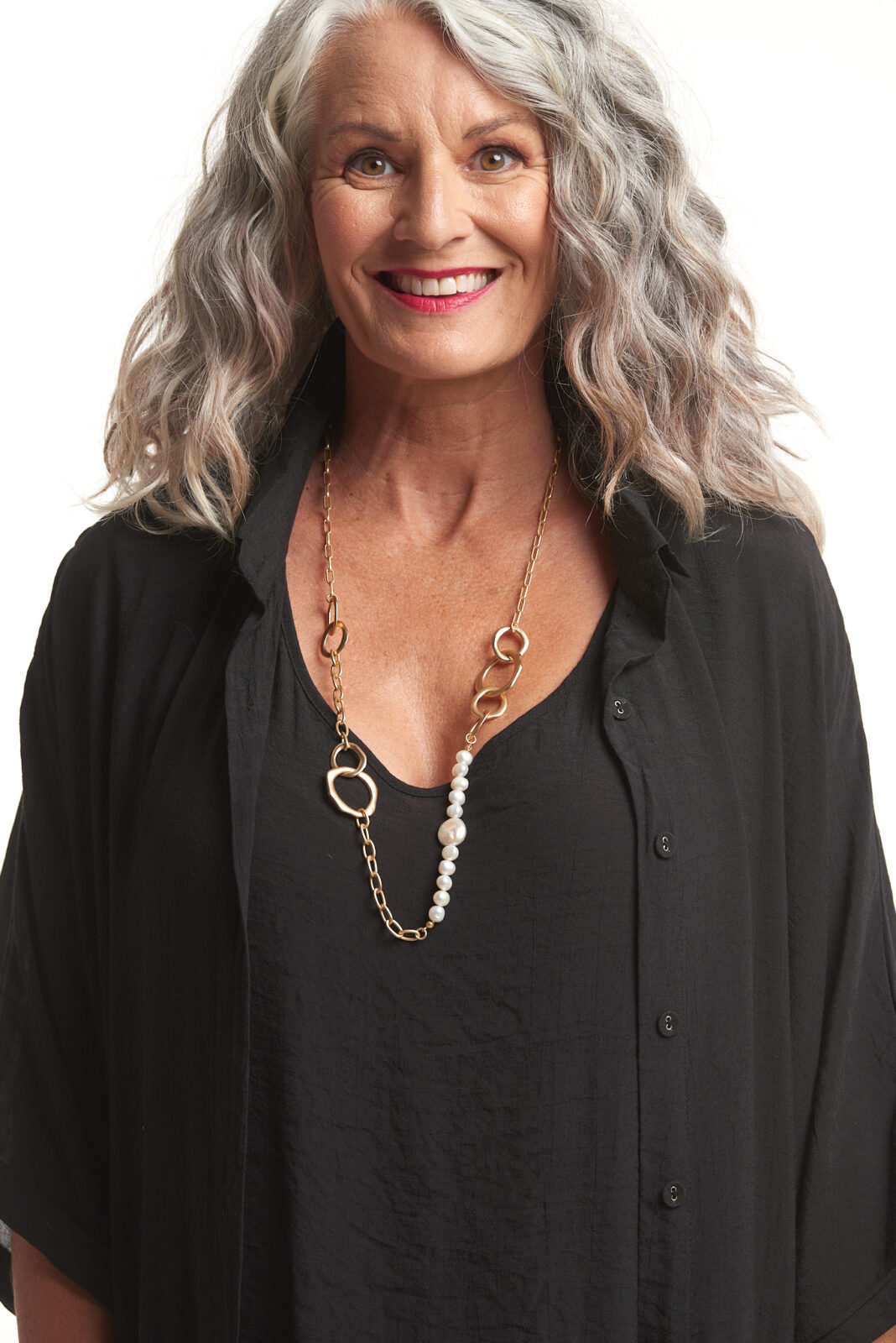 Reagan Silver Chain Necklace
Is silver closer to your heart than gold? Put your most feminine charms on show at your next special get-together or outing with this eye-catching silver version of the glamorous Reagan chain necklace. The pale silver links harmonise subtly with the sequence of pretty pearl beads; while those randomly-sized feature loops? They tell the world that you still like to shake things up a little.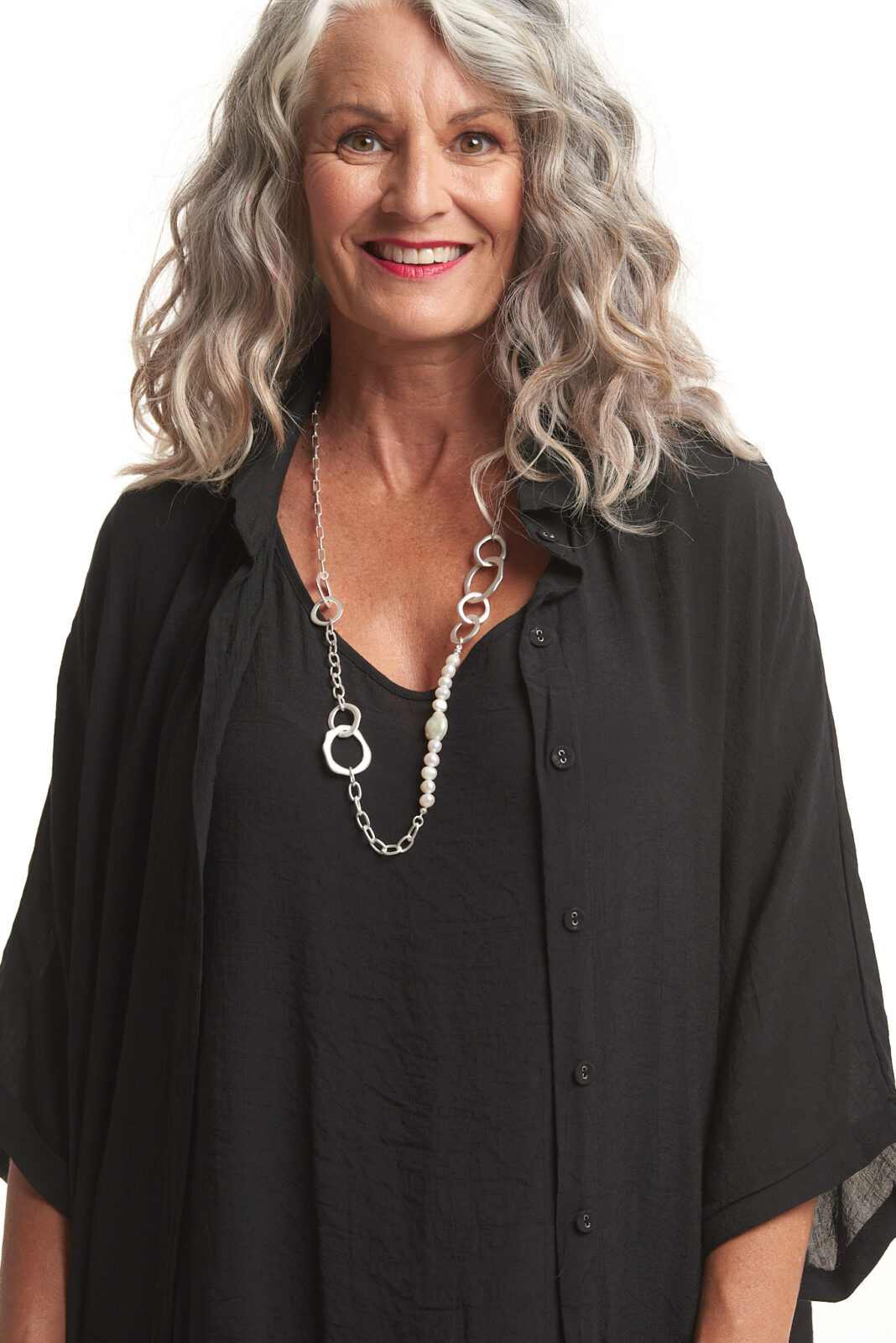 Orla Silver Pendant Necklace
Often it's the simple things in life that make the biggest impact. That definitely holds true for this fantastic "less is more" necklace that will add huge personality and contemporary vibes to any outfit. We recommend that you let the Orla be the star of the show. Don't overcrowd her with bright competing prints or fussy necklines. She shines brightest when teamed with a block neutral background, like black or white, and a long floaty dress.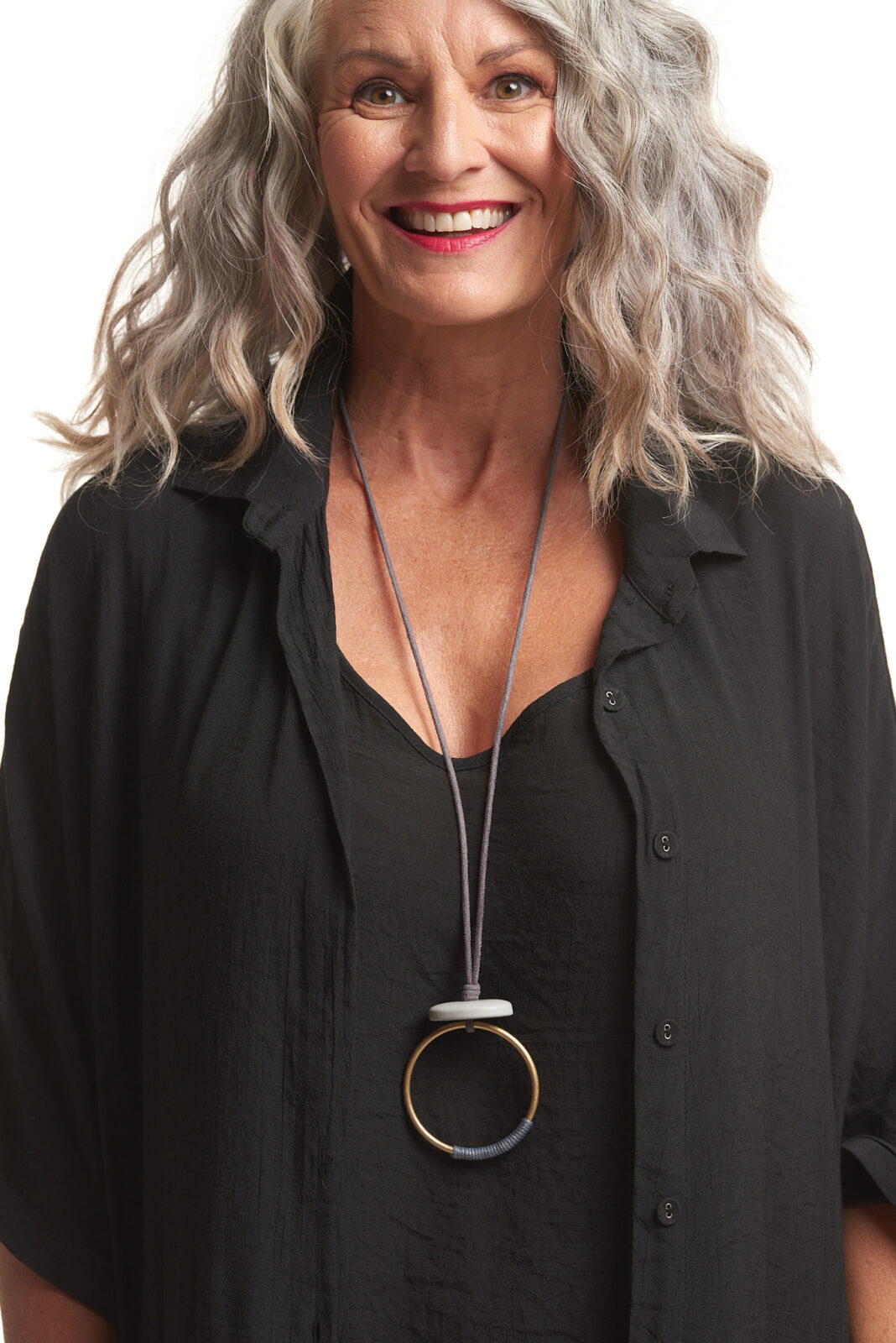 The Etta Gold Pendant Necklace
What we love most about this sassy statement necklace is how it swings both ways. With a modern aesthetic of white petal-shaped beads, offset by a super-sized bronze ring, the Etta Gold Pendant design can just as easily add a fashionable flourish to your next special outing as it can jazz up your favourite pair of jeans for drinks with the neighbours.