Finally, a new era of technology is making it even more fun to stay cool and save the beach.
The clever towels come in a range of patterns and sizes: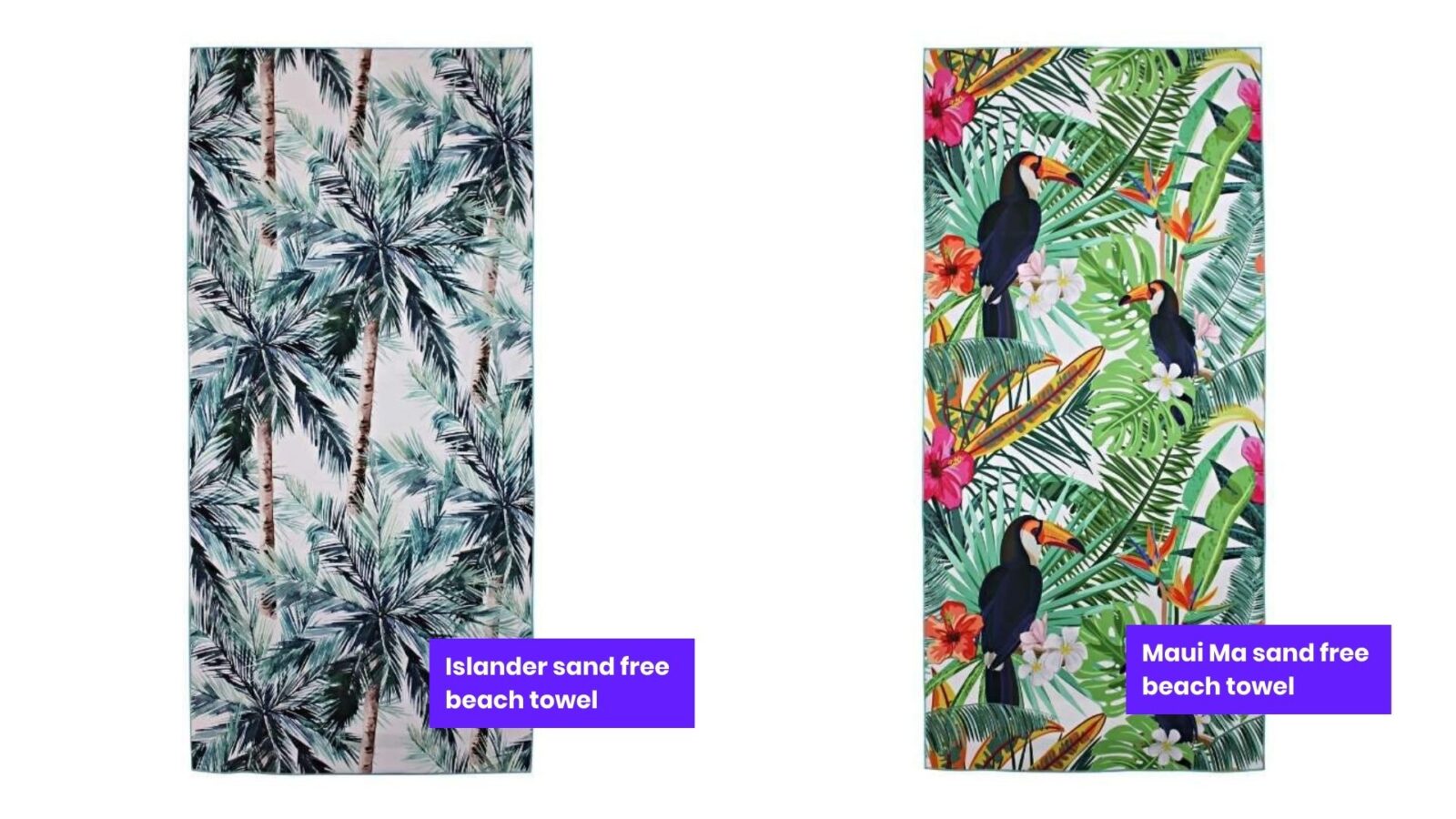 The Islander sand-free suede beach towel is the ultimate summer accessory. The printed beach towels, take to another level of easy-to-pack convenience by having their own drawstring carry bag.
The Maui Ma sand free beach towel pattern speaks of lazy, hazy days at the beach. It's all smooth sailing without the grit of sand to get in the way with this super light-weight towel.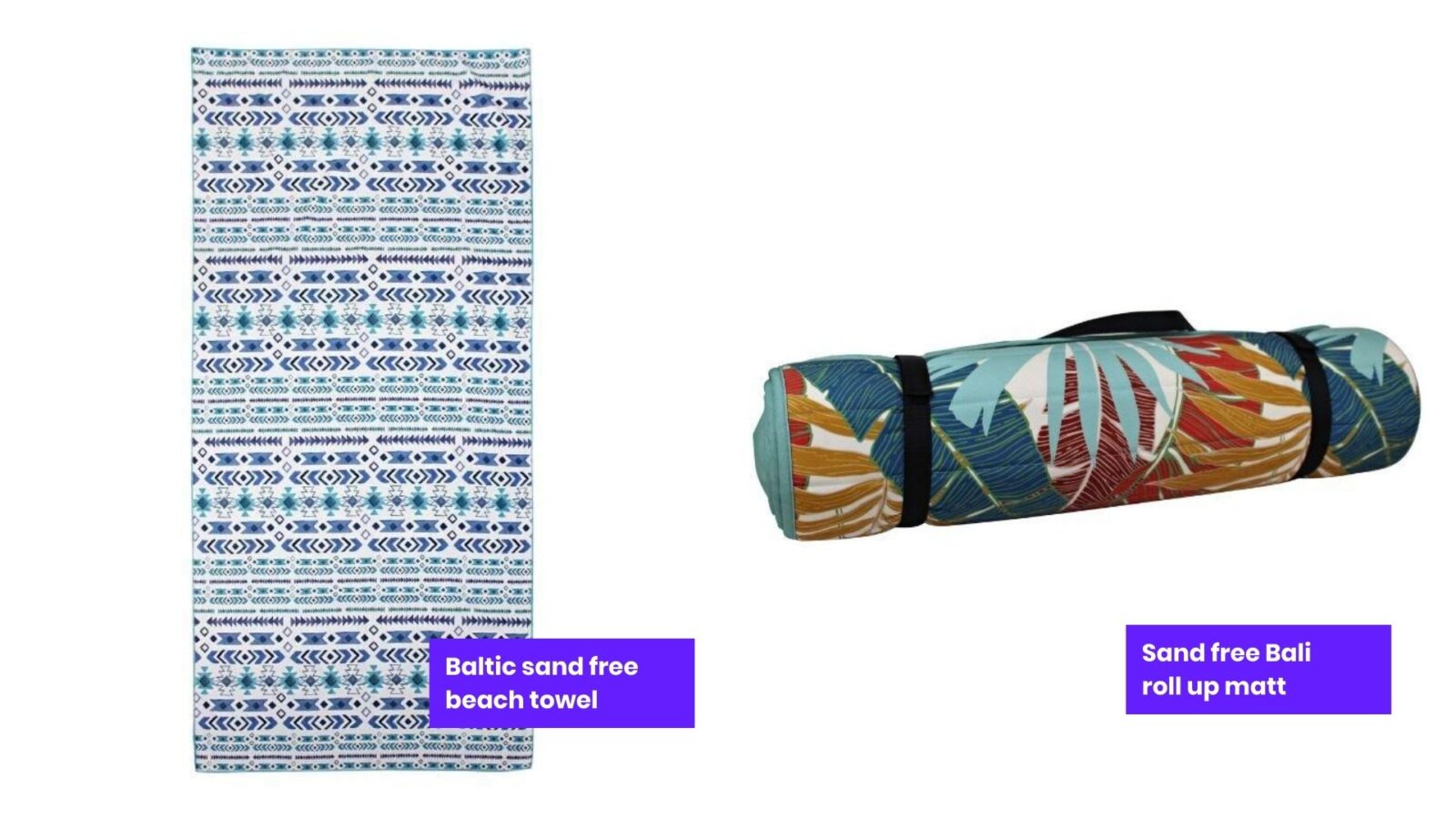 The Baltic sand free beach towel ticks all the boxes when it comes to practical beach accessories.   It's quick to dry, lightweight and even has its own drawstring carry bag.
The Cotton Beach Bali sand free beach mat is perfect for the beach. Don't worry about sand sticking to your towel or mat any more. It rolls up with carry straps, so you can easily store it in a bag and take it with you anywhere.
This Cotton Beach Crete sand free beach mat is perfect a relaxing day at the beach. It's lightweight and easy to travel with bdue to its roll-up carry straps, so you can easily store it in a bag and take it with you anywhere.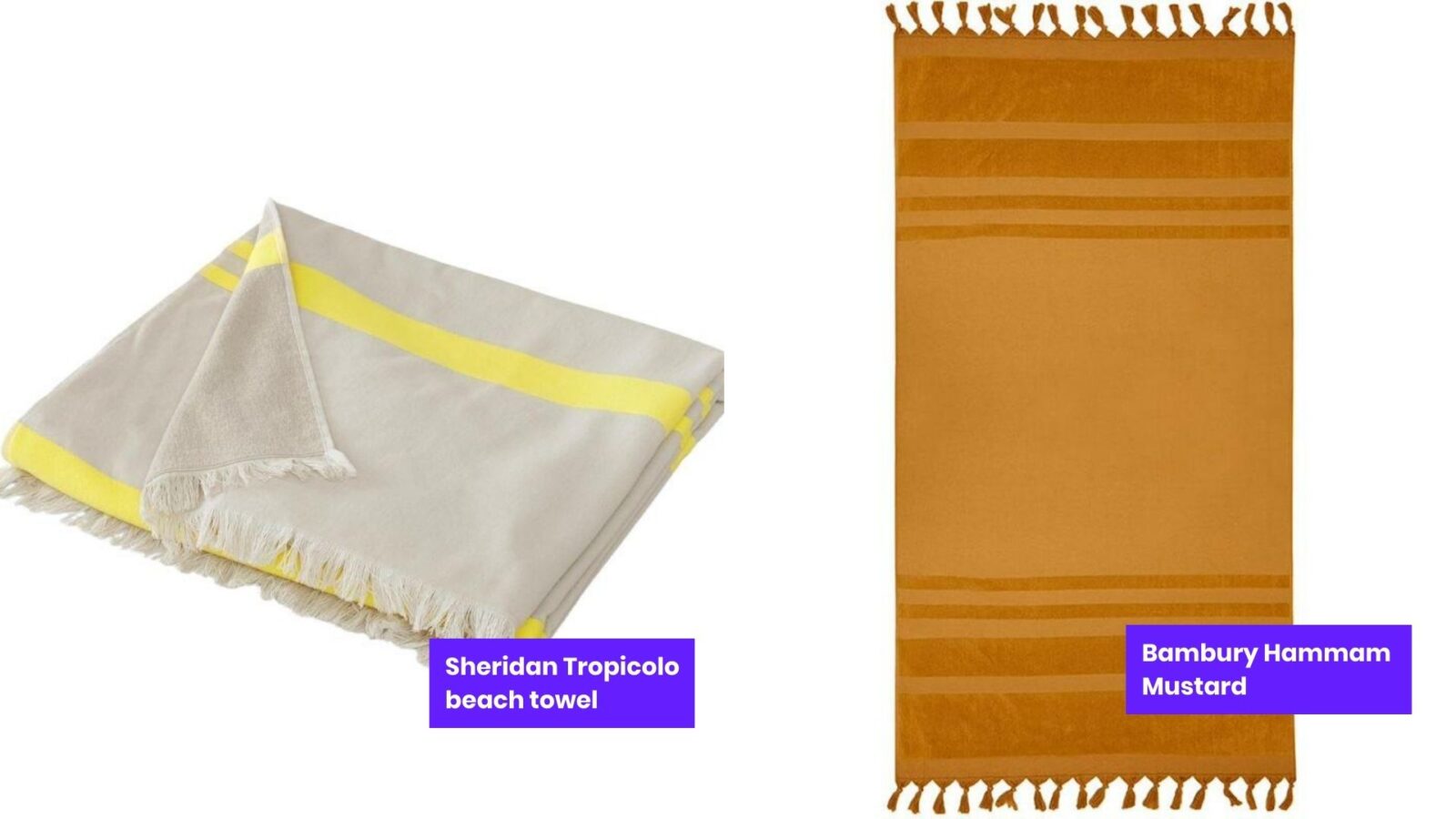 The Tropicolo Flax Towel is a practical beach accessory with a breathable and lightweight design as well as the fast drying features of the hammam-style towel. For those who travel, this towel is perfect as it folds down to a more compact version which can be tucked in your bag easily. It features a contemporary stripe design with cut fringing.
A luxurious, soft and absorbent beach towel that has been made in Egypt using Egyptian Cotton, the world's finest cotton.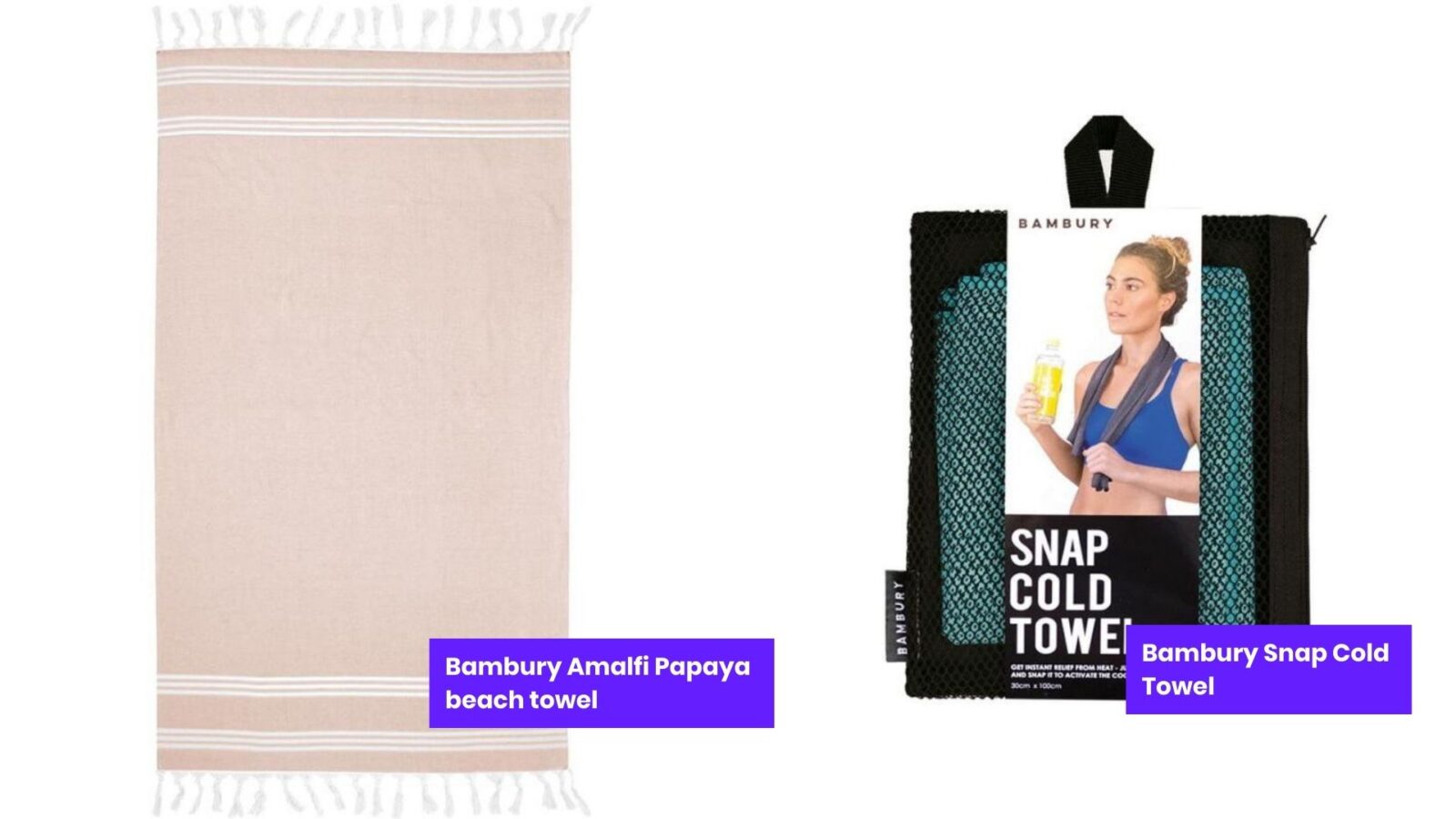 The Amalfi Towels feature classic stripes and knotted fringes, inspired by traditional Turkish Hammam towels. They are large, quick-drying and compact, making them great for wearing like a sarong, or for travelling too. They also feature towelling on one side, which makes for greater absorbency.
These towels are great to use when playing a sport, exercising, participating in outdoor activities or simply just keeping cool.
Innovative fibre technology combined with the principles of evaporative cooling allows the Snap Cold Towel to help you stay refreshingly cool without the use of chemicals.
It is simple but effective and provides instant relief from the heat.
Please note: Photography is representative of design only. Colour may have slight variation