Anti-theft waist bag
In this modern world, people can simply walk by you and snag your electronic information. This can range from your credit card details to your passport and all they need is a special scanner.
The Pierre Cardin anti-theft waist bag not only takes you anywhere you want to go in style but is also made from RFID blocking material to prevent the transmission of sensitive data present in the electronic chip of credit cards and passports. The RFID blocking prevents the likelihood of cyber or identity theft.
Not only that, but this anti-theft waist bag is also slash-resistant which protects your belonging in case someone attempts to cut your bag open with a knife. This bag also features a cable-reinforced cut-proof locking hip strap that can be worn on your shoulder too.
This small travel bag is ideal for sightseeing days where you don't need to bring as much with you.
Water-resistant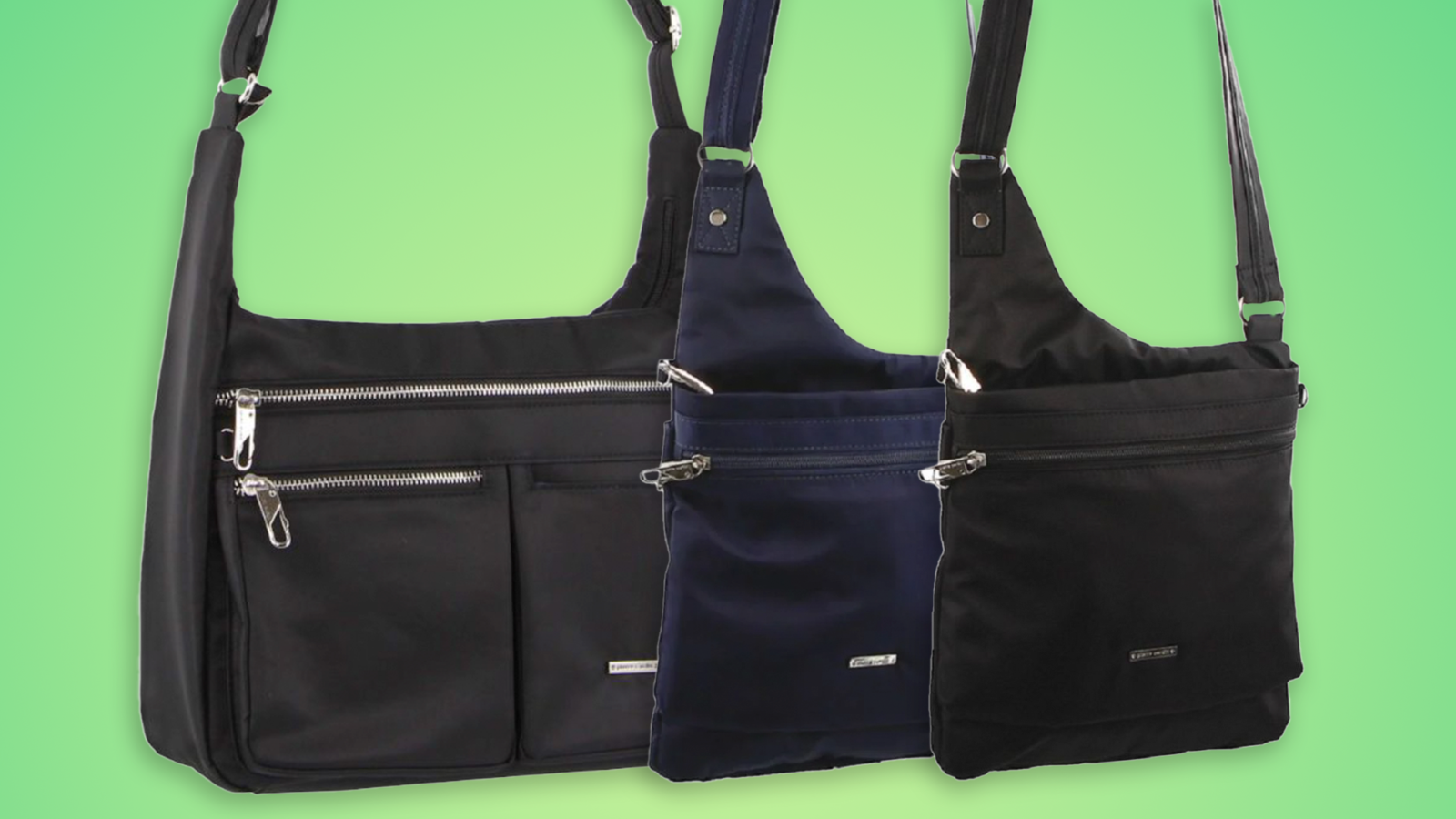 Anti-theft crossbody bag
Another feature to keep an eye out for is whether the bag is waterproof. While it doesn't directly protect you from theft it can prevent your clothing and electronics from rain or liquid spills. If you're travelling to a country where the weather is unpredictable, a water-resistant bag like the anti-theft crossbody bag by Pierre Cardin will be a lifesaver.
This anti-theft crossbody bag features slash-resistant construction, RFID blocking material, a zipper organiser compartment and is also water-resistant. This bag's straps are also long enough to allow you to wear your bag comfortably but can also be easily adjusted to fit smaller frames too.
Anti-theft messenger crossbody bag
For those looking for an anti-travel bag with a little more space, this Pierre Cardin classic messenger crossbody bag is right up your alley. Casual and cool, this Pierre Cardin Anti-Theft Cross Body takes you where you want to go in style.
Perfect for outdoor excursions, racing around town with friends and weekend getaways, this bag has a fully lined interior, a front slip pocket that can fit in keys or a mobile phone and a locking main compartment with pockets for organisation. This bag is also slash-proof, water-resistant and has RFID blocking material.
Style and comfort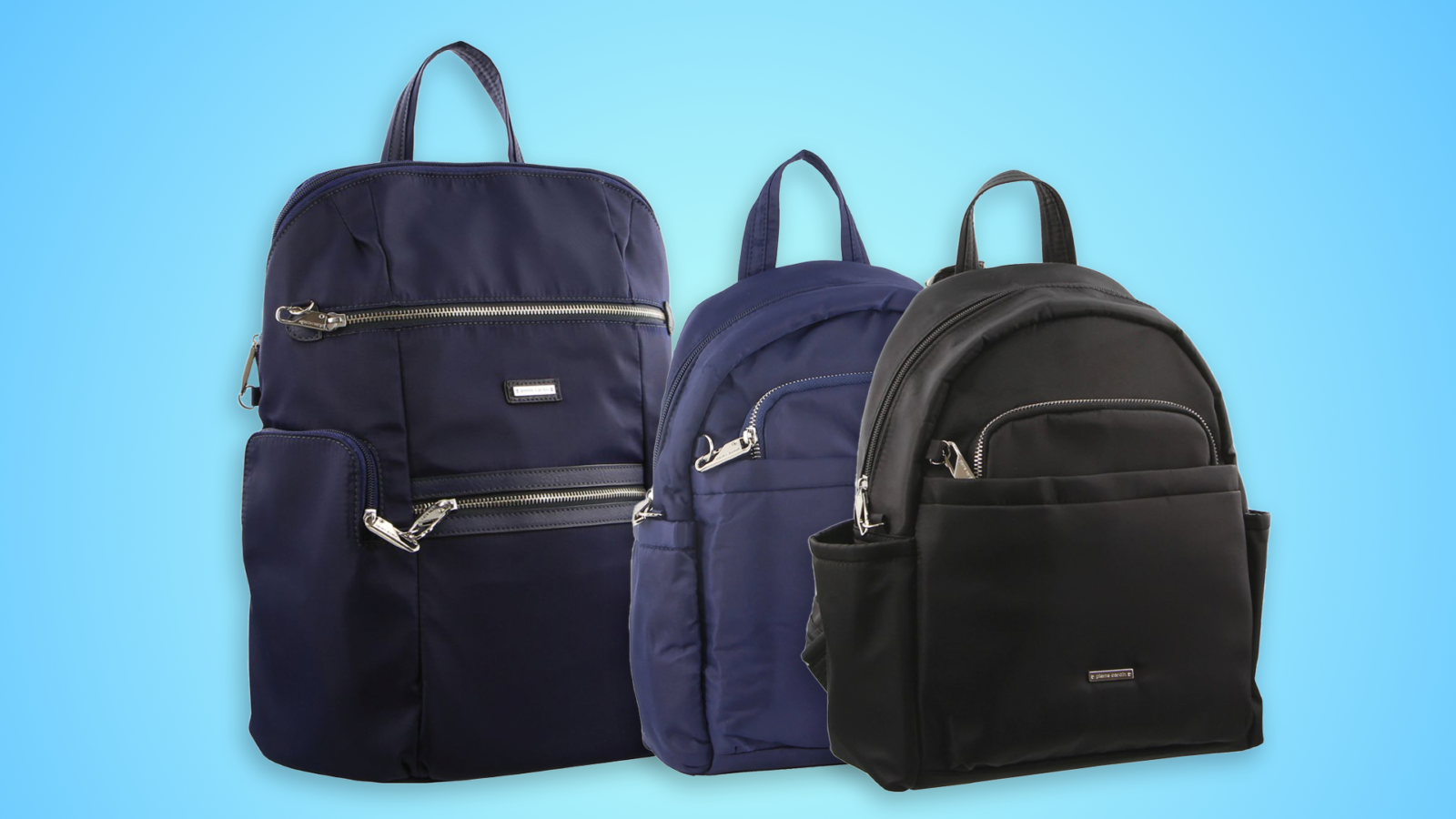 If you're someone who struggles with back issues, a purse backpack may be a good alternative to a travelling handbag. This anti-theft backpack is large enough to fit everything that you need for a quick trip but is still small enough to use as a carry-on when you need to fly somewhere.
Just like our other anti-theft bags for sale at the Starts at 60 Marketplace this backpack was made from abrasion and water-resistant materials. This backpack also features a zipper organiser compartment and cut-proof locking shoulder straps.
Overall, this bag is a great choice for travellers who are looking for something safer than a regular backpack.
The navy anti-theft backpack by Pierre Cardin is also another great anti-theft backpack with a very modern design. If you're a fan of organisation then this backpack is for you. It has a zippered organiser compartment, multiple compartments, two front zipper compartments and side zip pockets too.
This anti-theft backpack is also made of water-resistant and slash-proof material.
All in all, this backpack has all the features you need to feel confident that your belongings are safe, it's certainly worth your time and money.
With international borders reopening and flights picking back up, now is the perfect time to invest in a bag that guarantees the safety of your personal belongings. For more information on these anti-theft bags, head on over to the Starts at 60 Marketplace to find out more about these amazing anti-theft travel bags.