Out, unbuttoned to the waist, paired with monochromatic bottoms.  
Add a pop of brightly coloured accessories to really make this outfit dazzle. 
For a different monochromatic look, style your Camilla top unbuttoned from the bottom to the waist.  Pair with the Helena shorts in navy and match the look to your shoe colour too.  Break up the outfit with colourful wooden accessories like the bracelets pictured on Lee.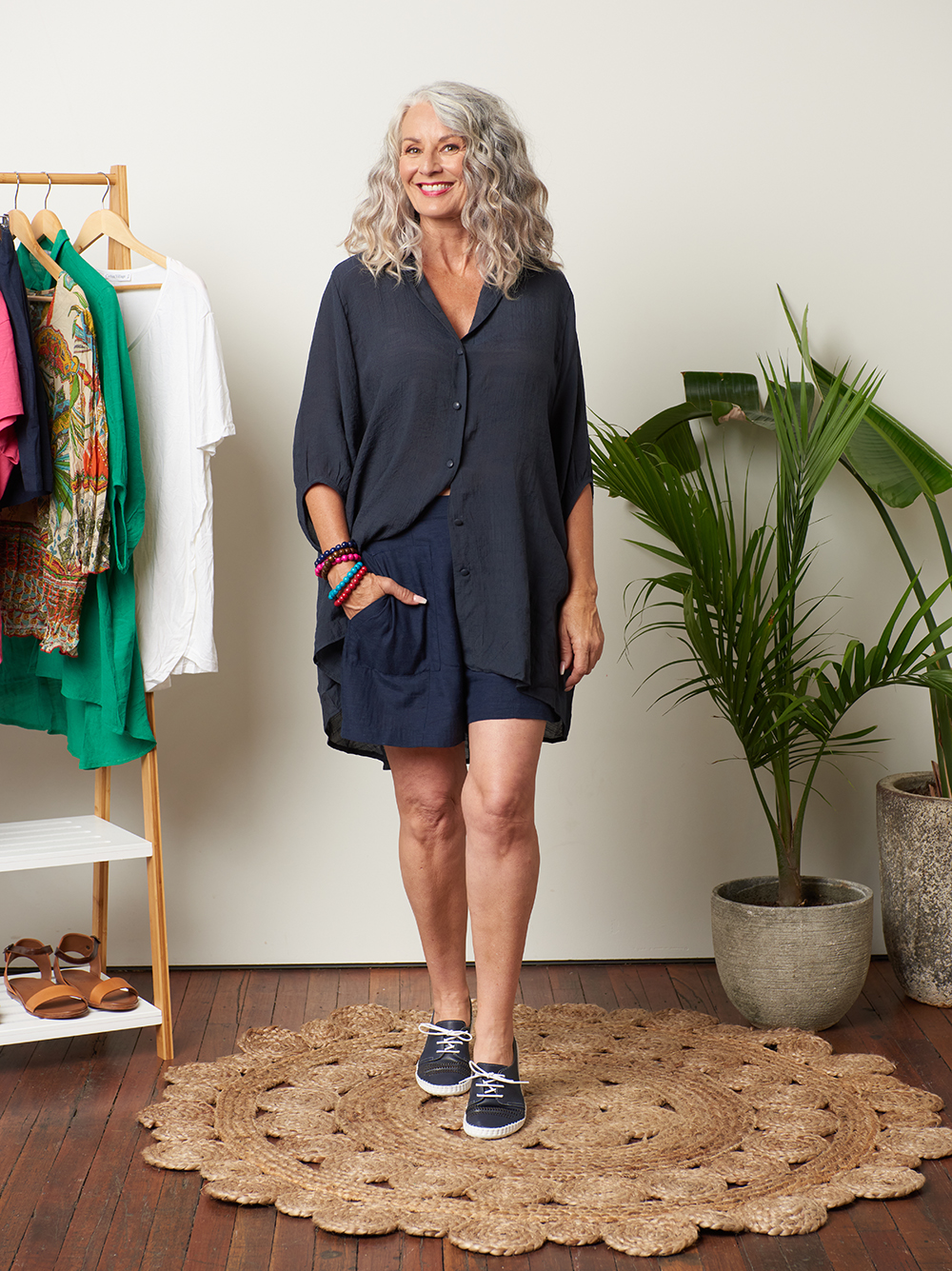 Colour me happy wooden bracelets
Unbuttoned as an over-shirt, with a contrasting cami and capri pant
Wear your Camilla top unbuttoned as an over-shirt.  Choose a colour that will pop in high contrast to colour-matching cami and capri pant. Accessorise with a necklace that picks up the colours in the shirt and the background colour in the pant/cami. And match your shoes to the cami and capri.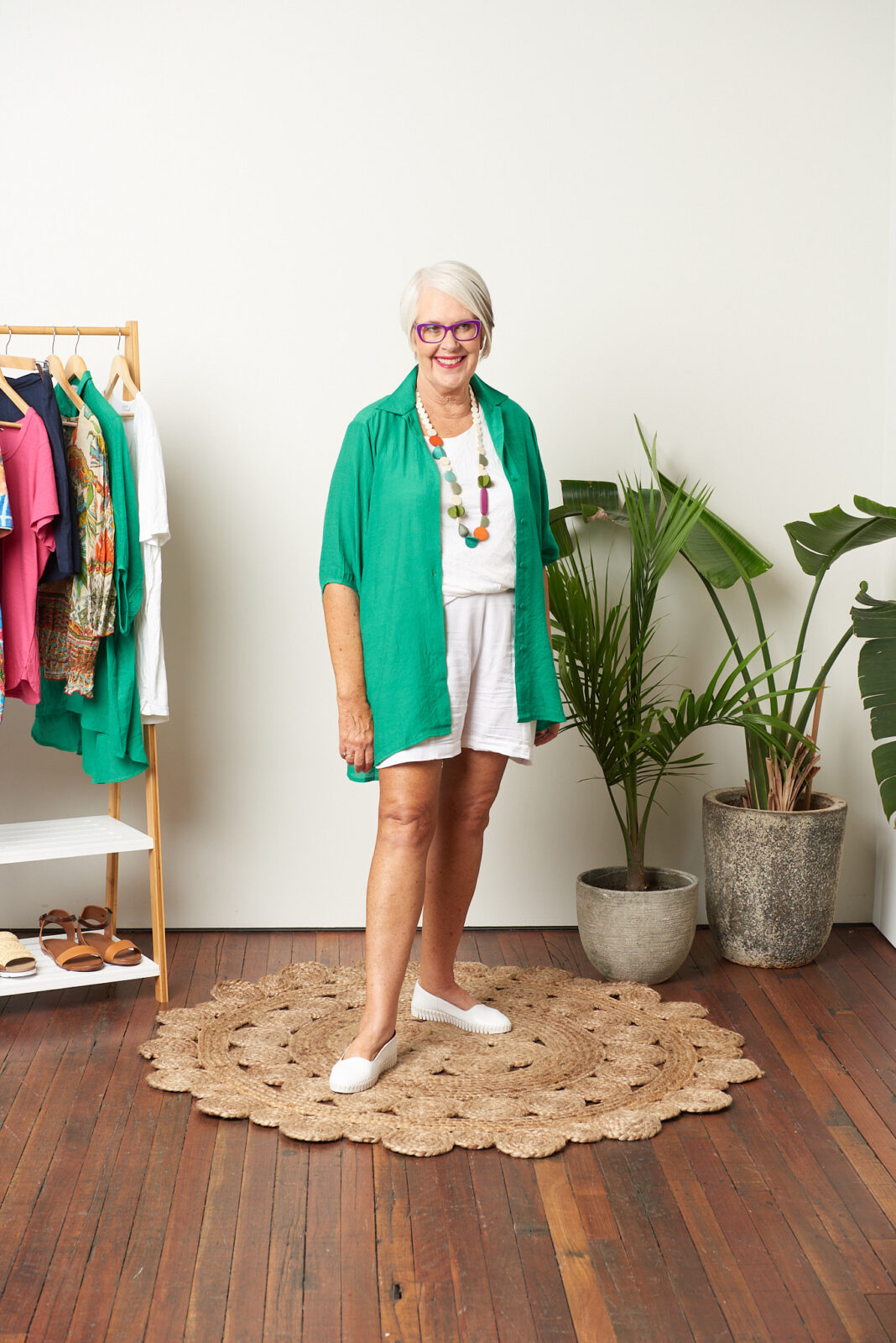 Jen wears (in size 16)
Tie a crisp white Camilla top at the front over bold coloured capris
We love this look so much.  Let the longer back of your top hang and tie the top at just below waist level at the front to show your figure a little more and allow a great view of your bold coloured capri pants.  Accessorise with some bright beaded bracelets and white leather trainers with a summer cutout for a modern look.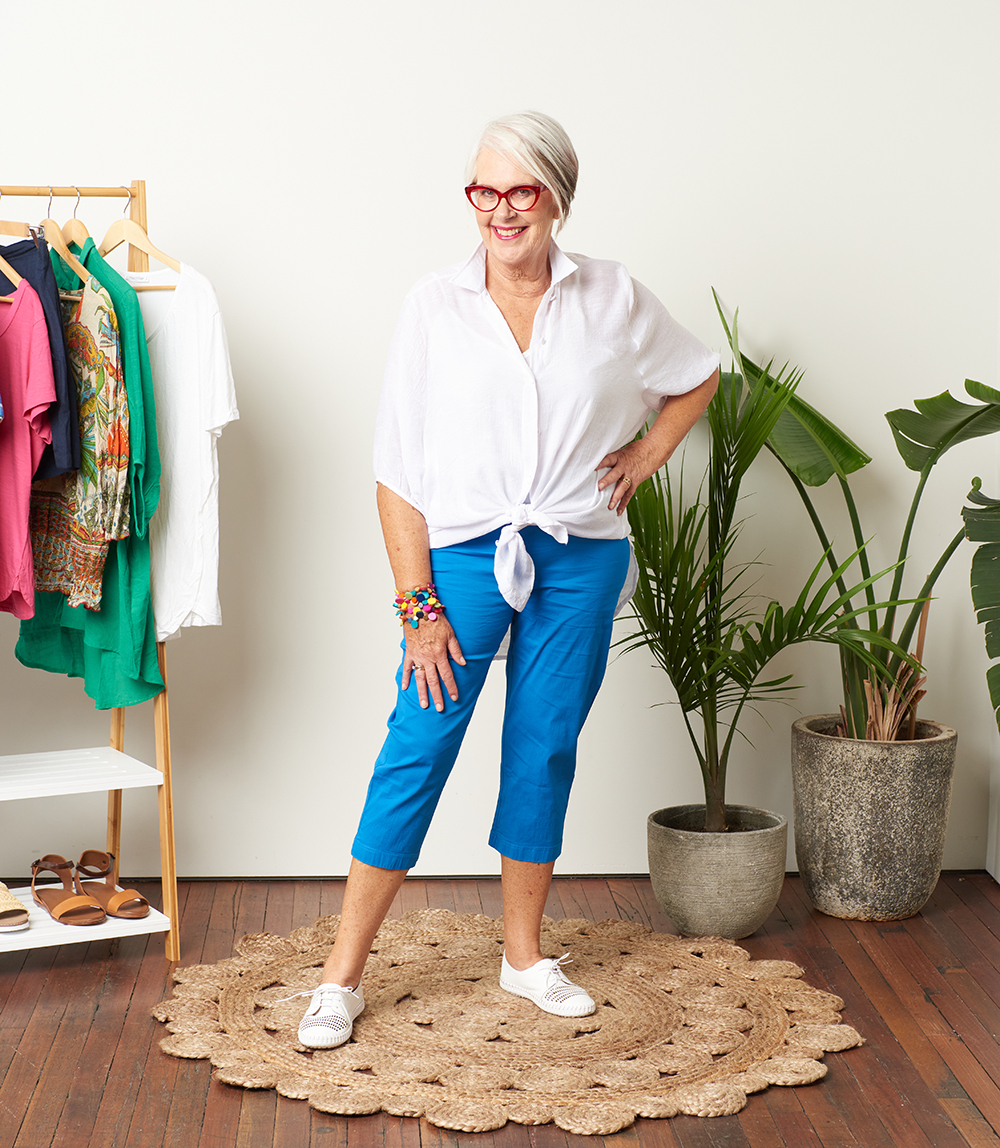 Tie a pastel pink top over white pants and cami
Wear a pastel pink Camilla top tied at the front with an all-white white backdrop of cami and capri pants.  Pair with an elegant wedge for a slightly dressier look,