Nifty plastic-free ways to store fresh food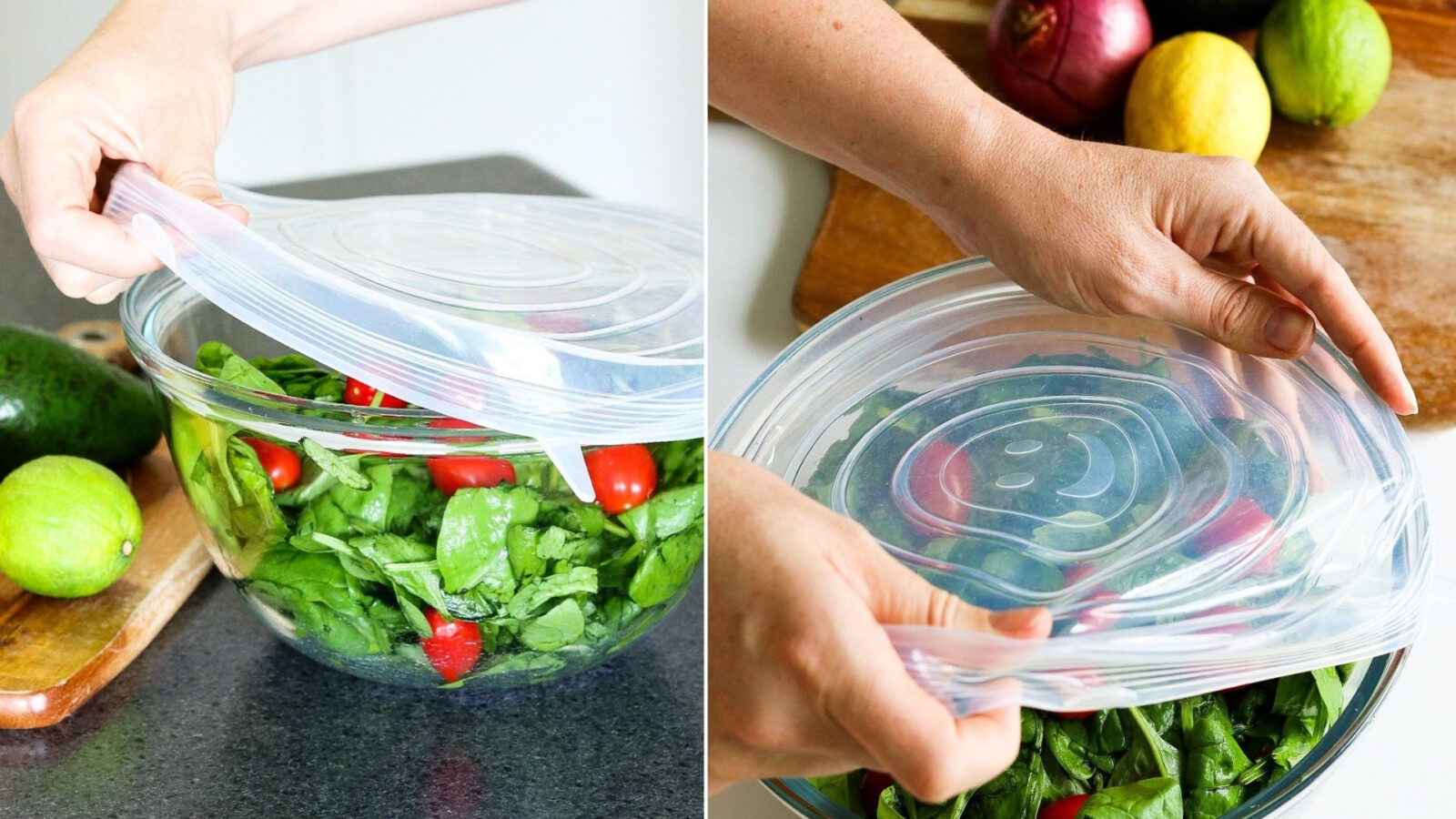 A great alternative to Tupperware or cling film is the Silicone Stretch Lid. It creates a vacuum seal that keeps food fresher longer and is made of durable silicone that lasts for years and is recognised as being free of BPA's and BPS' (another plastic molecule that may have similar health risks to BPA). The lids are leakproof, stackable and suitable for the fridge, freezer, microwave, dishwasher and even oven (up to up to 200°C).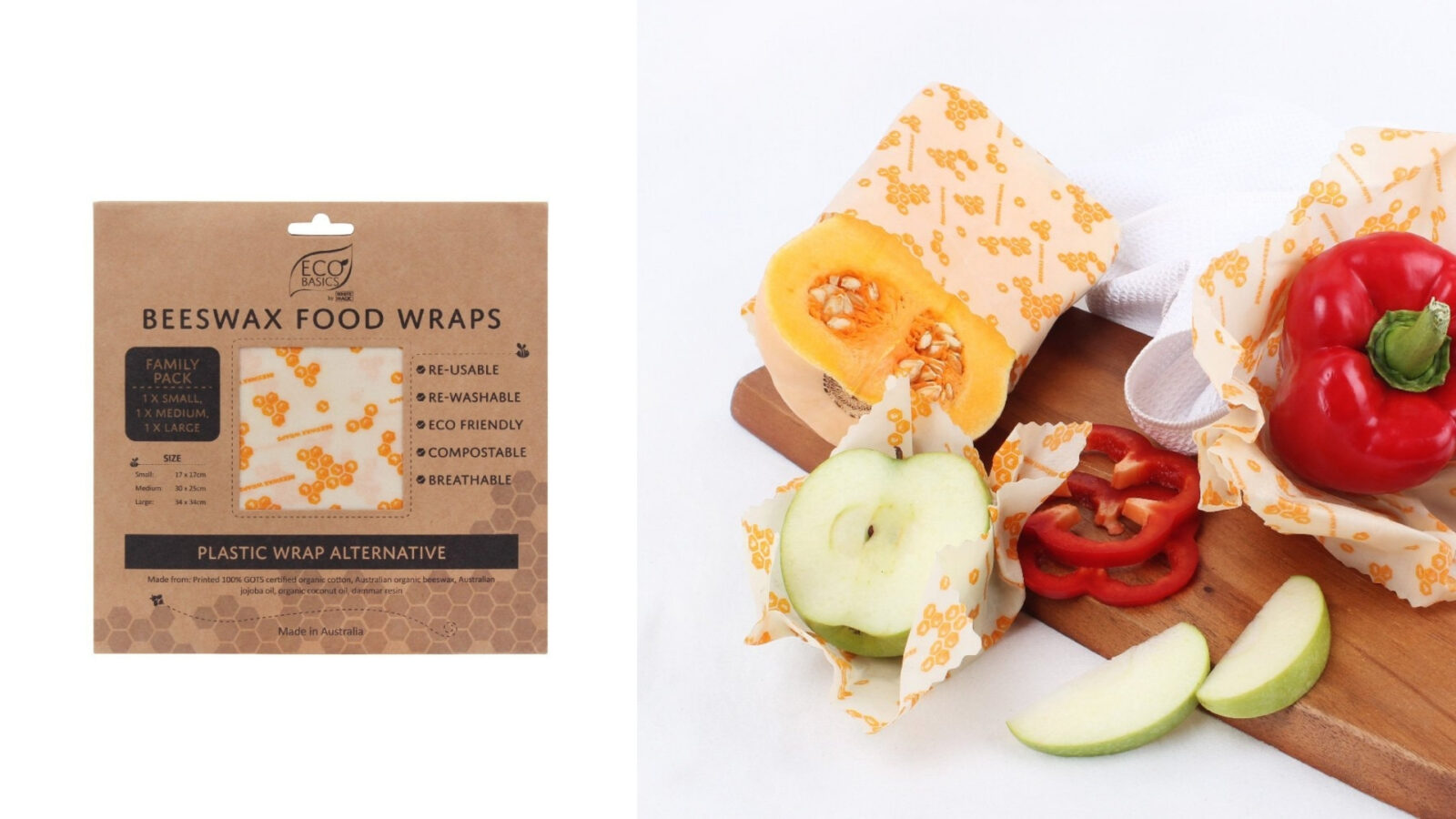 Ditch the plastic wrap for good with these Beeswax Food Wraps. They're reusable, re-washable, compostable and breathable, meaning they'll keep your produce fresh for longer, and are a great way to store leftovers and half-used fruits and veggies in the fridge.
The beeswax wraps from White Magic are 100 per cent organic cotton and contain Australian beeswax, Australian jojoba oil and organic coconut oil.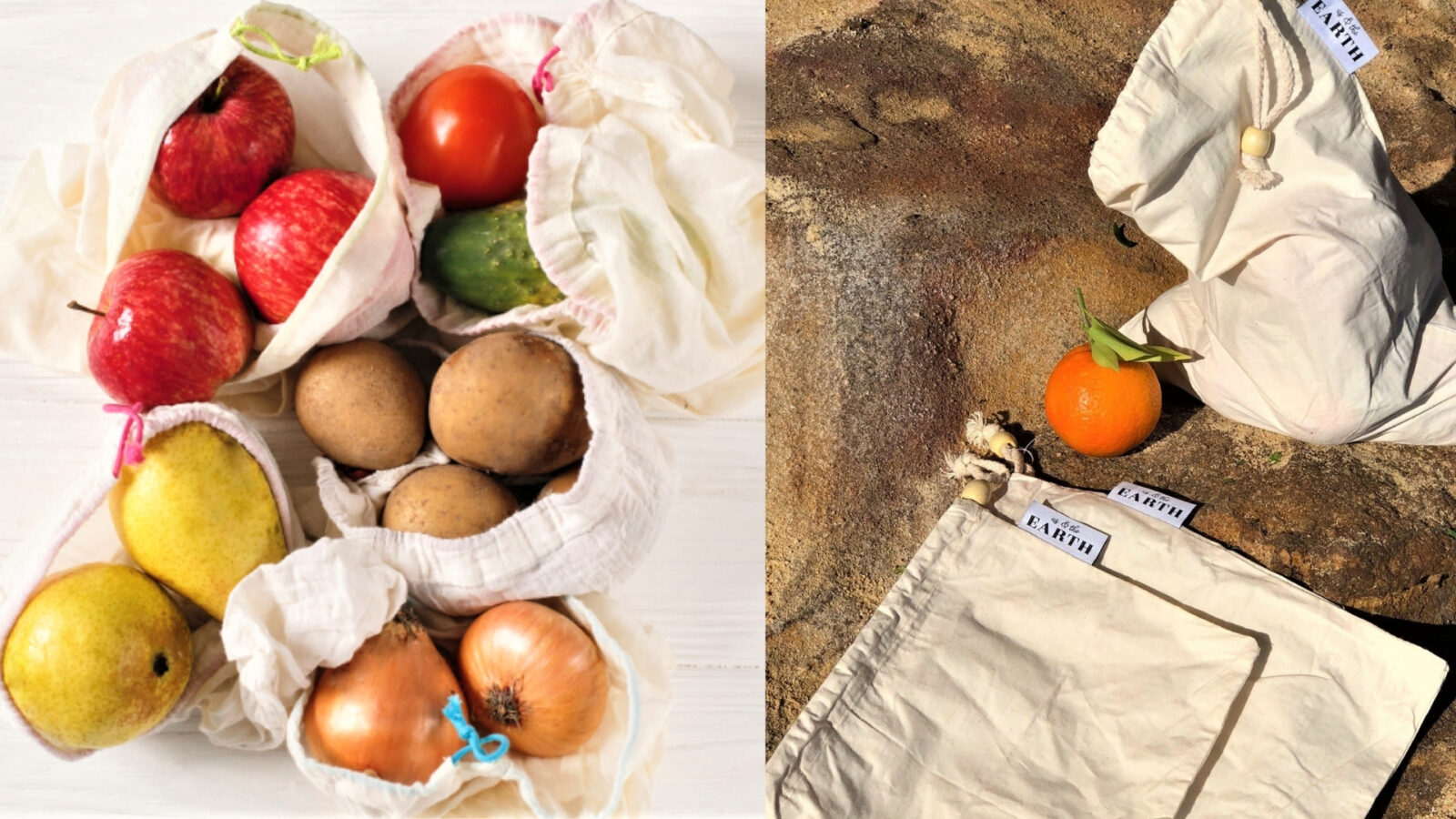 Make the switch to reusable organic cotton produce bags and you'll never need to use another supermarket plastic bag again. Whether you take them with you to the shop or switch them over once you get home, the 100 per cent organic cotton is lightweight and includes a drawstring to keep fruit and veg fresh and secure.
The machine-washable bags can be used for purchasing directly from your bulk stores for buying rice, almond meal, beans, pasta, bread, fresh produce, as well as non-food items like toiletries or undergarments.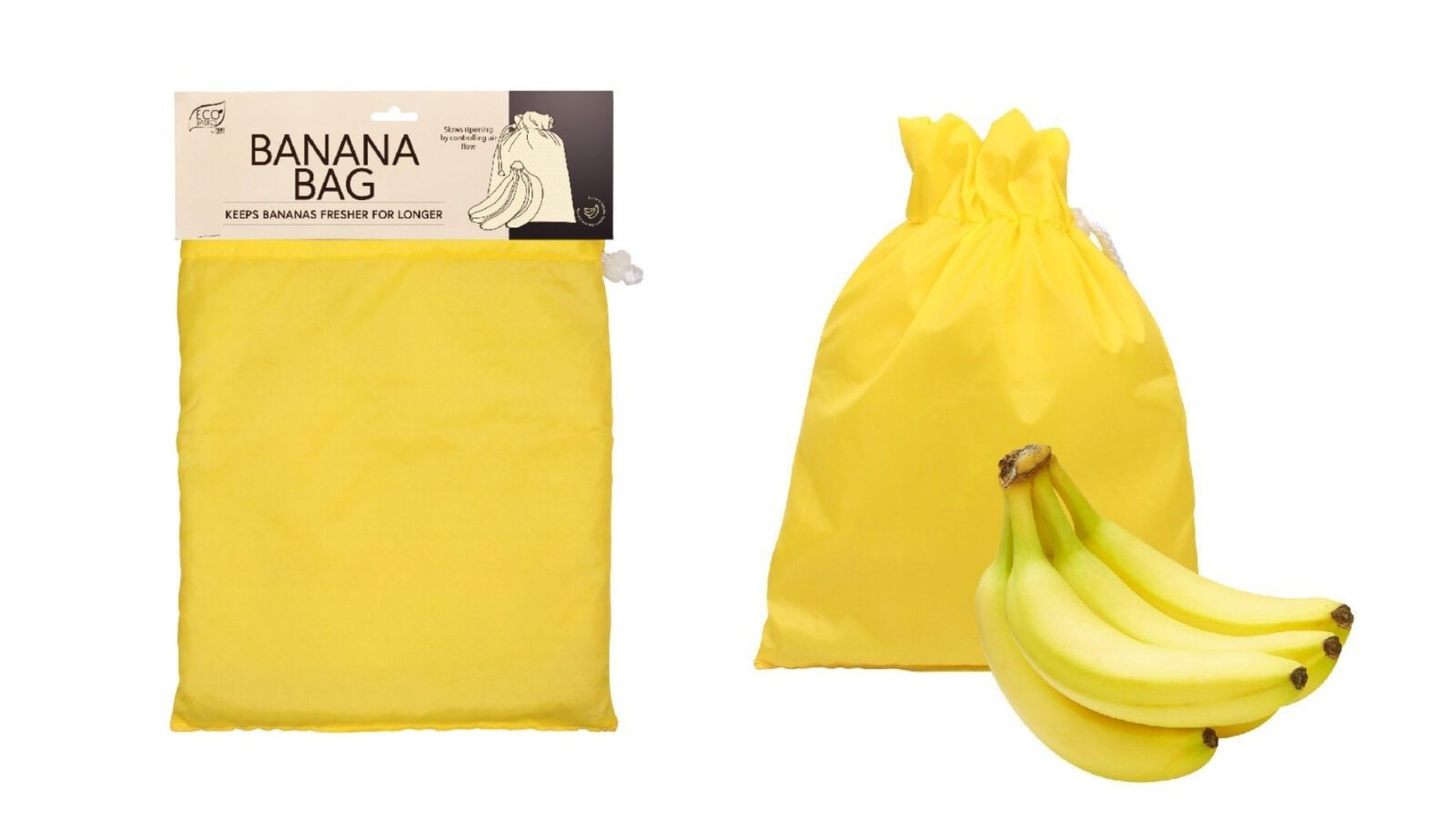 Bananas (and maybe avocados) are often the worst offenders in our fruit baskets, but this nifty bag provides the perfect amount of insulation and air needed to stop the flesh over-ripening, while the cushioning liner stops the fruit bruising. The banana bag will extend the life of your fruit by up to two weeks and can store up to eight bananas.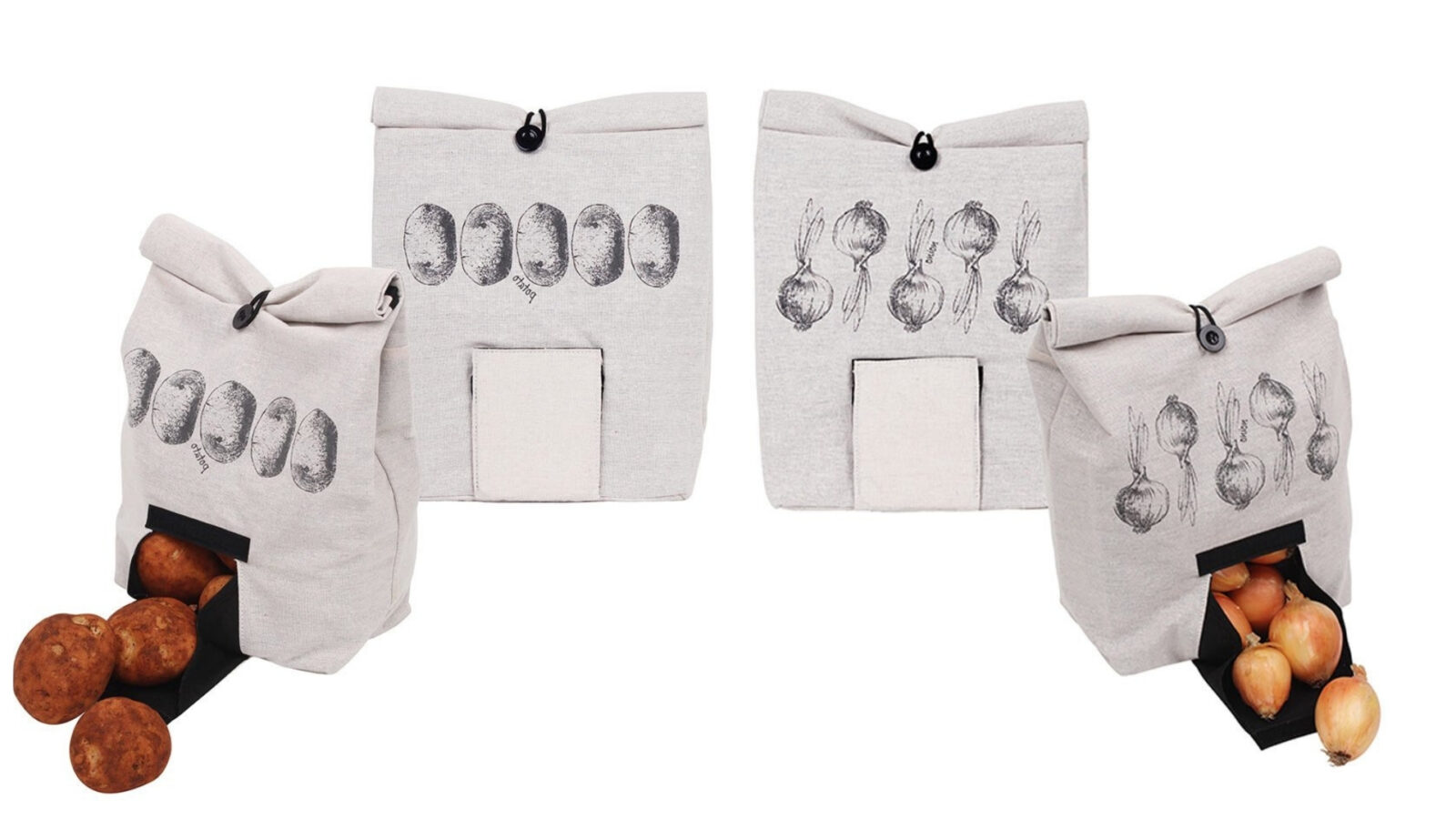 Did you know you're not supposed to store potatoes in the fridge? The cold can turn the starch to sugar, which affects the way the potatoes taste and cook. However, one of the pitfalls about keeping your potatoes in the cupboard is that they sprout faster and often cause the smell of dirt to permeate through your pantry. The best way to knock both these problems on the head is to use a specialised potato bag.
The breathable linen-look fabric allows air to circulate around the potatoes, while the blackout lining blocks light, slowing down the ageing process. Plus, the easy access front flap helps to reduce waste by giving access to the older potatoes first.
Best of all, the bags also come in onion or vegetable designs.
Tip: Avoid storing potatoes near onions, as they both emit moisture and gas that cause the other to spoil faster.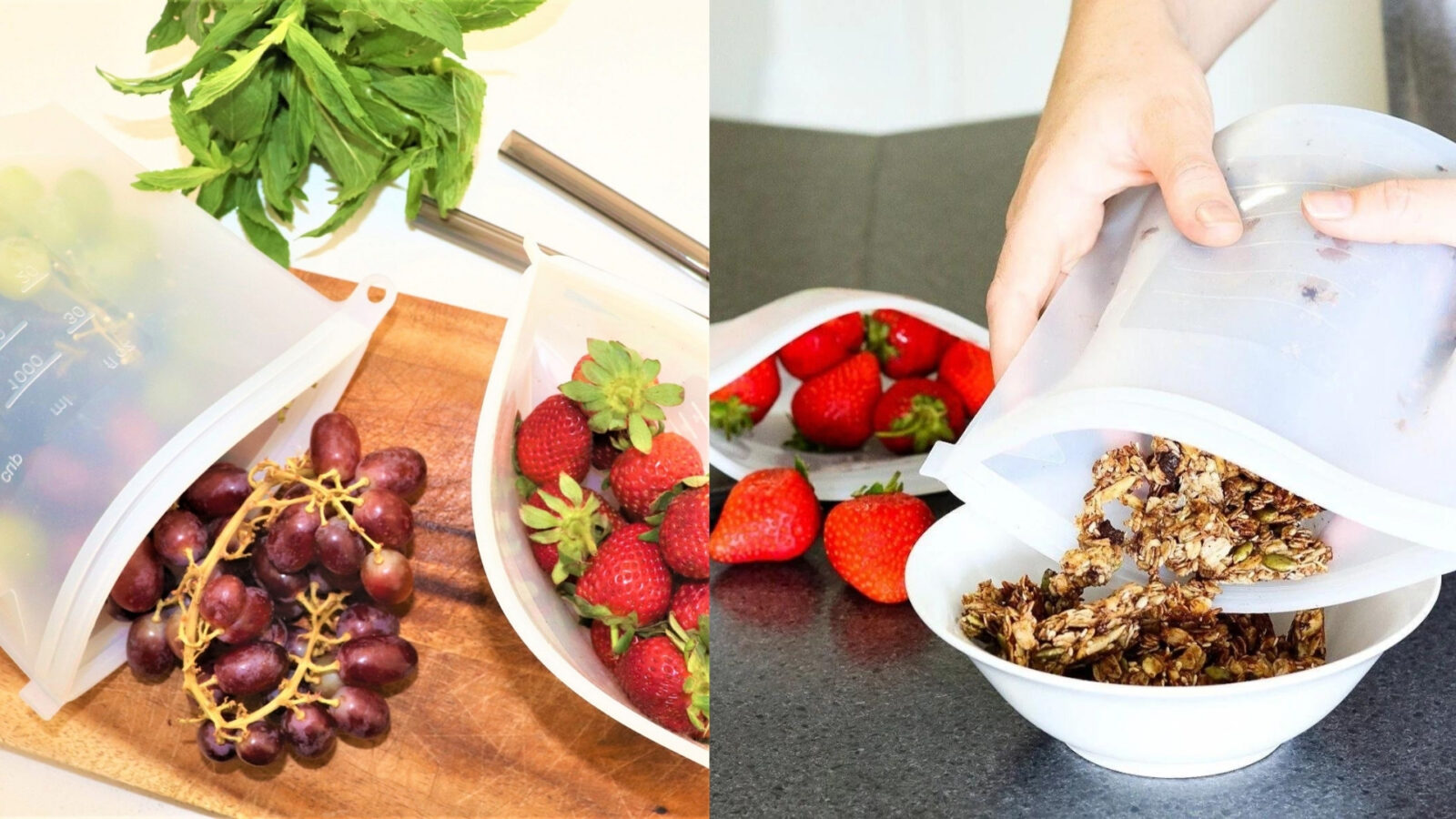 These incredibly versatile Silicone Zip Lock Food Pouches are great for food storage but also have myriad of other nifty uses that will help you ditch the plastic and increase the shelf life of your produce. From steaming veggies, marinating or seasoning meats, storing single portions of meals, carrying snacks or even your supermarket shopping, we promise you'll be using these so often you'll be back to buy more!
These food-grade zip lock bags are entirely BPA free, Phthalate-free and PVC free and are impermeable, non-porous and leakproof, so they won't retain any odour and can be used time and time again.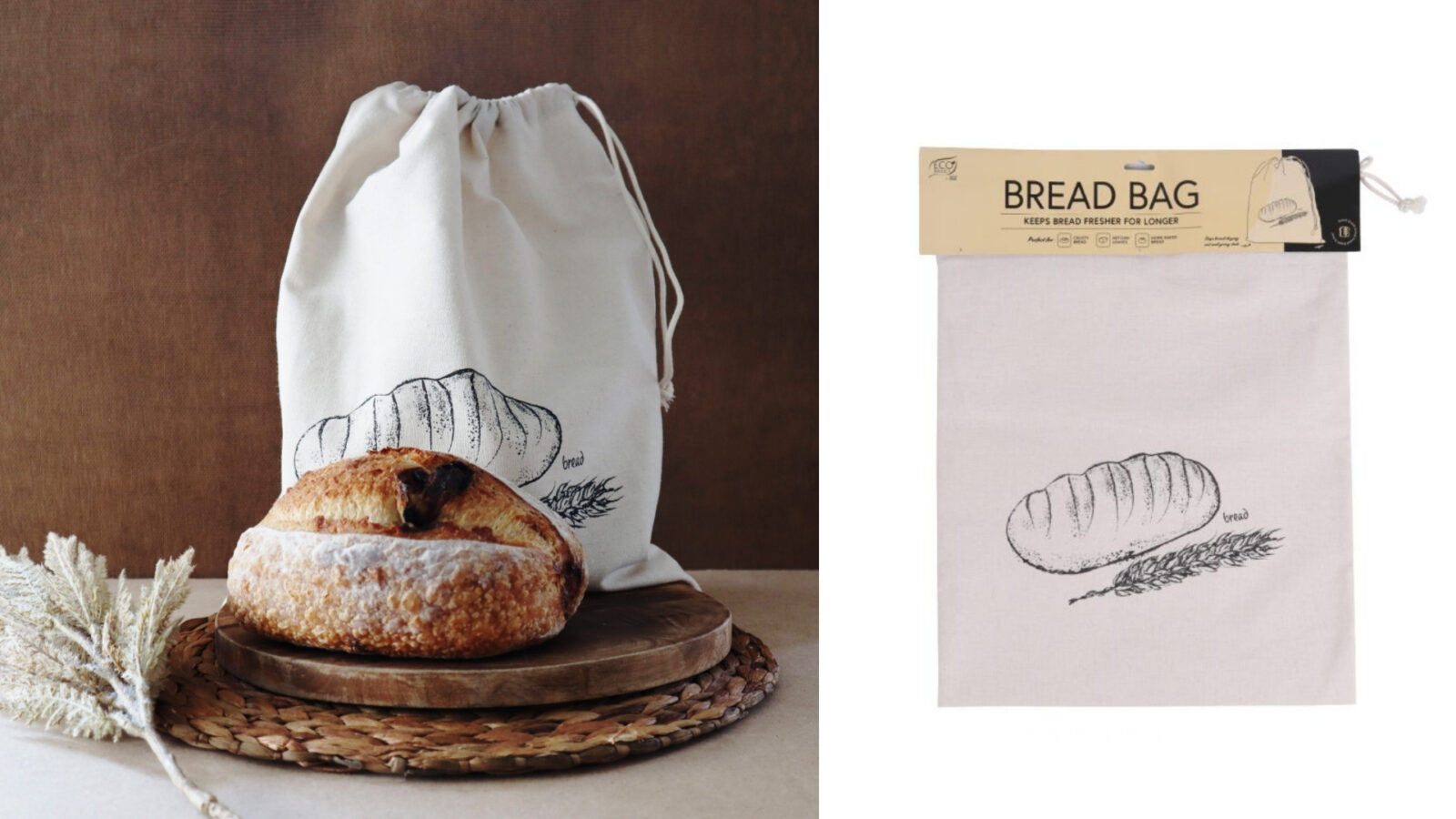 Just like fruit and vegetables, storing fresh bread in plastic will create the perfect warm, damp environment to encourage mould. Instead store your bread in one of these beautifully designed bread bags, which includes a polyethene liner that will also prevent it from drying out and going stale.
Shop our full range of nifty home eco-products here.
IMPORTANT INFO We write about products and services we think you might like and may receive payment if you click on the links in this article or go on to make a purchase.