No matter whether you describe your personal style as feminine, fashion-forward or classic, we guarantee there's a boot out there for you. 
How to choose the right boot for your foot type 
While the most important thing is feeling confident in your choice of footwear, there is a general rule to follow to ensure your boots marry supportive materials with trendy styles.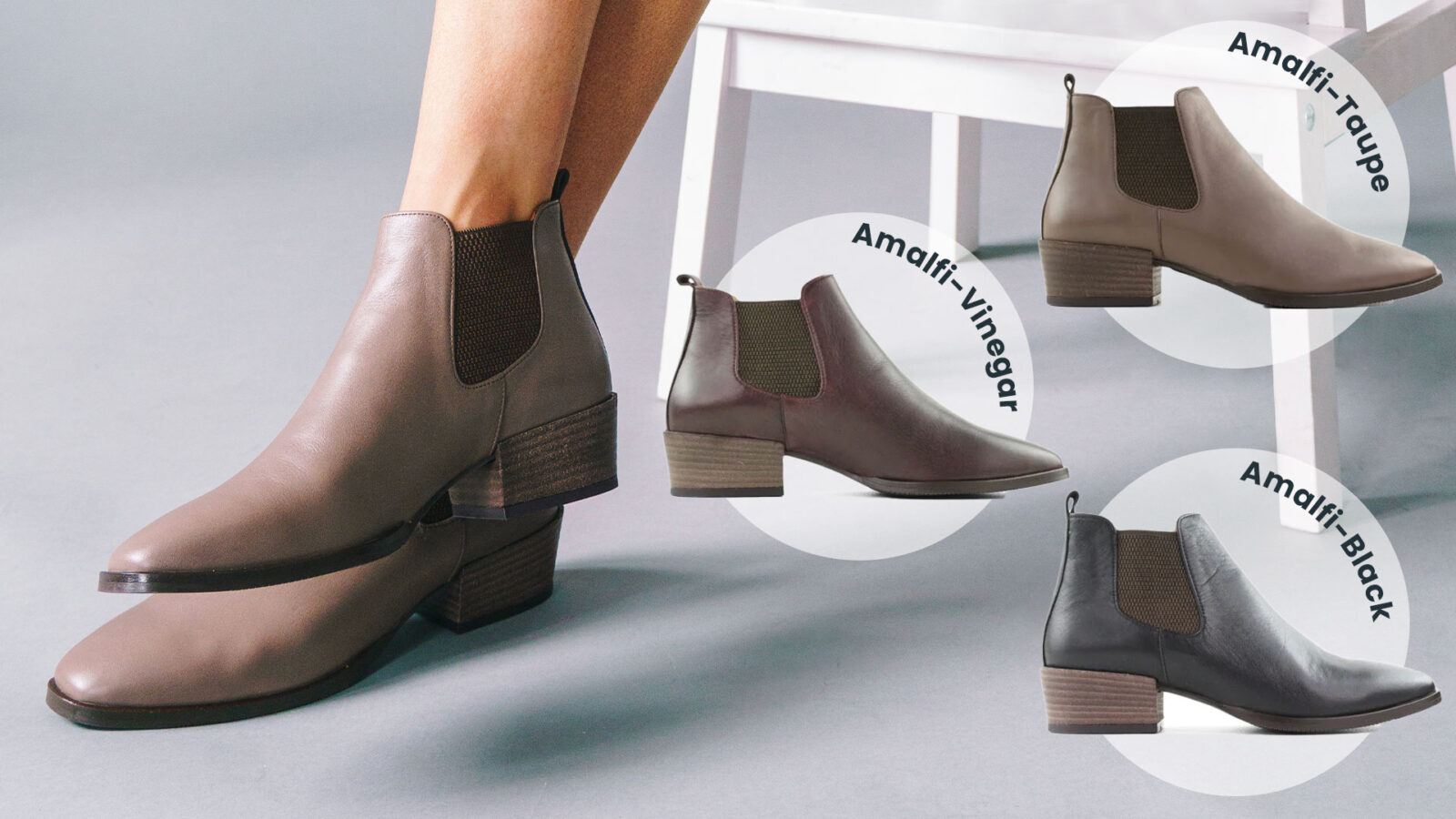 For some people, flat feet are hereditary. Others can develop flat feet as a result of aging, pregnancy or from health conditions like arthritis or diabetes. But whether or not your flat feet cause you pain, we can all agree that wearing the right style of shoe is vital.
The ideal boots for women with flat feet firmly cup the heel and offer proper arch support. The boots toe box should have ample room and the middle part of the shoe should offer flexibility without being too flimsy- Just like the Bueno Ness. 
These boots boast a medium-sized heel for extra height as well as extra comfort. A take on the classic Chelsea style of boots, Ness can be dressed up or down. Ness feels as good as it looks too, thanks to the leather-lined insole and flexible leather upper. These boots have a square toe, elasticated side panels and come in a variety of colours too.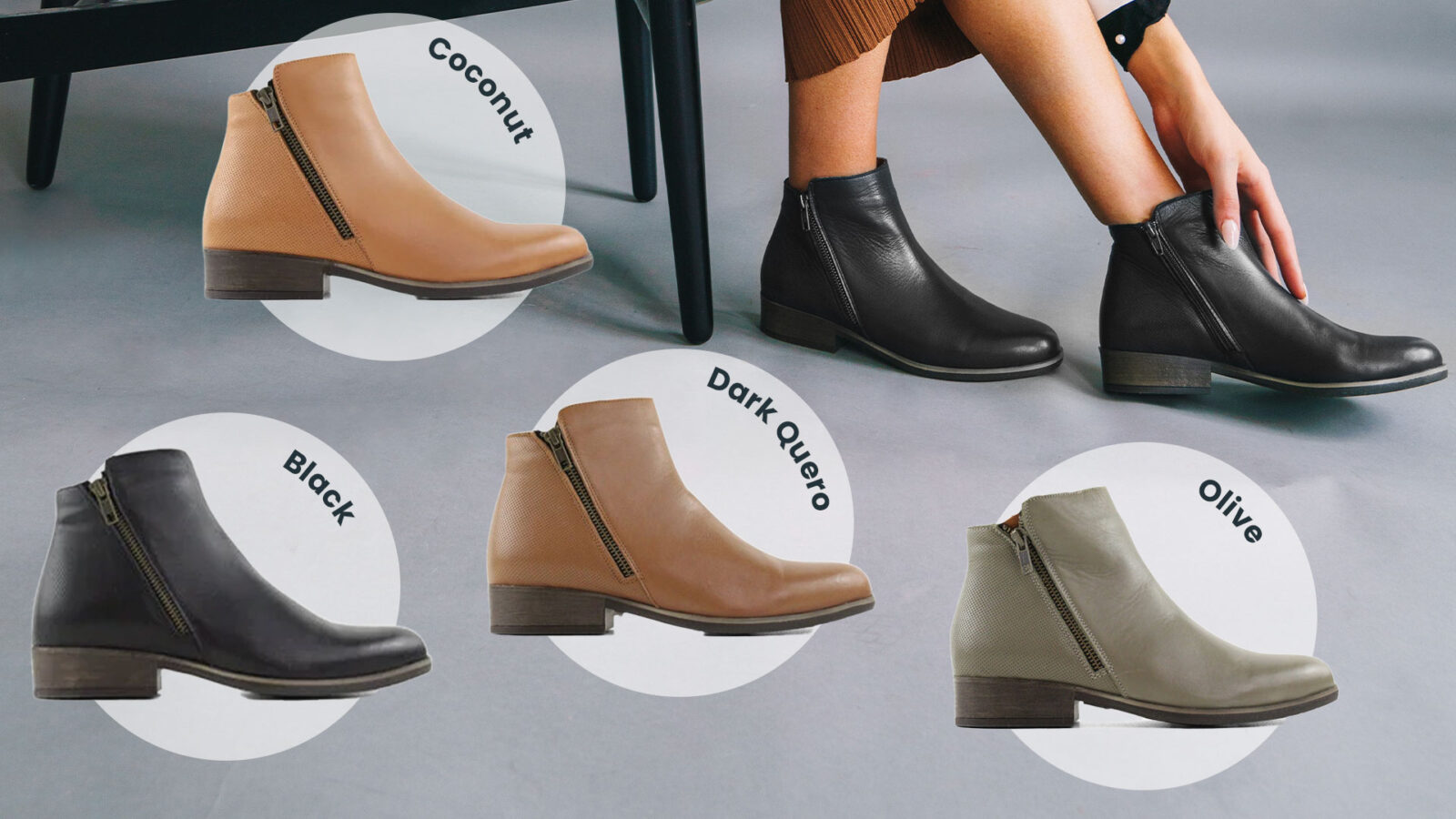 We all know feet come in all shapes and sizes, but so can the height of your arches. Some people have higher than average arches, a condition called cavus foot which is fairly common. Having higher arches, however, may cause you to develop foot pain and make you more prone to ankle injuries, so choosing the right pair of boots to make your feet comfortable and safe is a must.
In general, you want a boot that offers three of these main features: a semi-stiff sole, a heel that is at least one inch, and a semi-rigid arch.
If you're on the hunt for a stylish, classic boot that comes in a variety of colours and offers great arch support, then the Bueno Tristen is right up your alley. The heel is just the right height and the size zip coloured feature is perfect for easy fitting.
Tristen is handmade in Turkey with a leather sock lining offering great arch support all throughout and makes for the perfect boot for walking around all day. These boots come in a variety of colours and can be worn more casually or dressed up.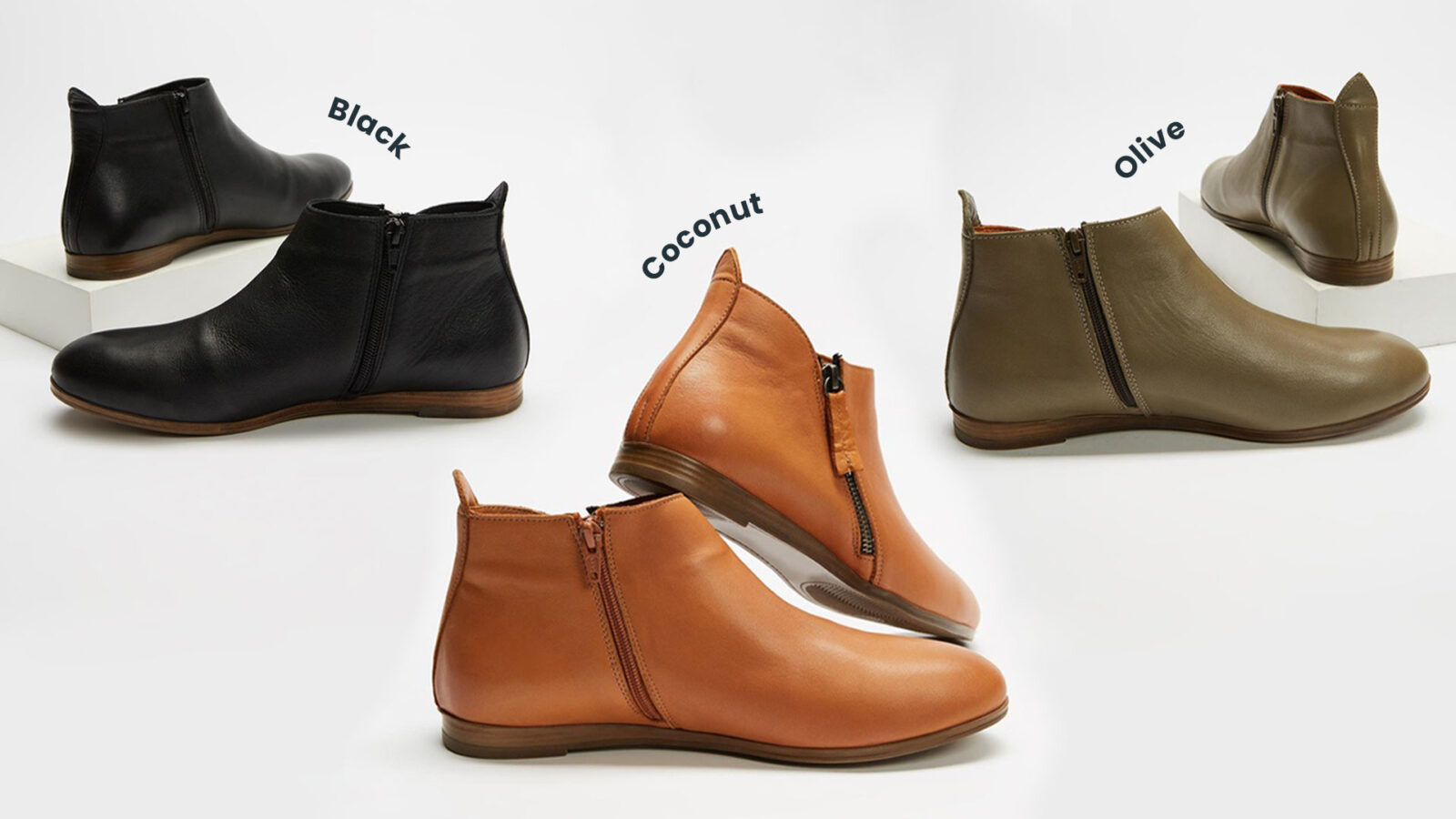 A neutral foot arch is defined as an arch that is neither flat nor high. Neutral arches often have a normal range of motion in the different joints of the foot and ankle. It's easy to assume neutral arch feet would be pain-free, but this isn't necessarily the case. 
Putting your neutral arch under abnormal stress can cause your feet to become fatigued and overused. When this happens, the muscles in your lower legs have to work harder to do the same job.
Some features to keep an eye out for when choosing a boot with neutral arch support are a heel counter to help hold your heel in place and a strong shank, just like the Bueno Halo low-cut ankle boot.
Bueno Halo offers the greatest range of motion when walking. The sleek leather design and low heel provide durability and comfort. Halo offers a cushioned footbed, meaning your feet will be nice and comfy. Halo also boasts a gorgeous zip-up design on both sides of the boot allowing ease to slip on and off.
These boots also have a more casual feel, allowing you to wear them all year round! Wear them with your favourite dress or jeans and you're all good to go.
At the end of the day, when you're mulling over an investment purchase and that nagging thought of "will I actually wear this?" crosses your mind, when it comes to shopping for a pair of excellent women's boots, the answer is a resounding yes. 
You can't go wrong with a great pair of boots. No matter what your style is, there's a chic pair of boots available at the Starts at 60 Marketplace. 
Visit our Marketplace today and shop for this season's most investment-worthy footwear.