If you suffer from any of these conditions above, you aren't alone! These are common conditions that affect the joints. The good news is that there are a few topical, external and consumable remedies you can try that may relieve the pain of these conditions, so you can get back to an active lifestyle. 
Let's take a look at some of the remedies that you can purchase straight from the Starts at 60 Marketplace.
Topical pain relief: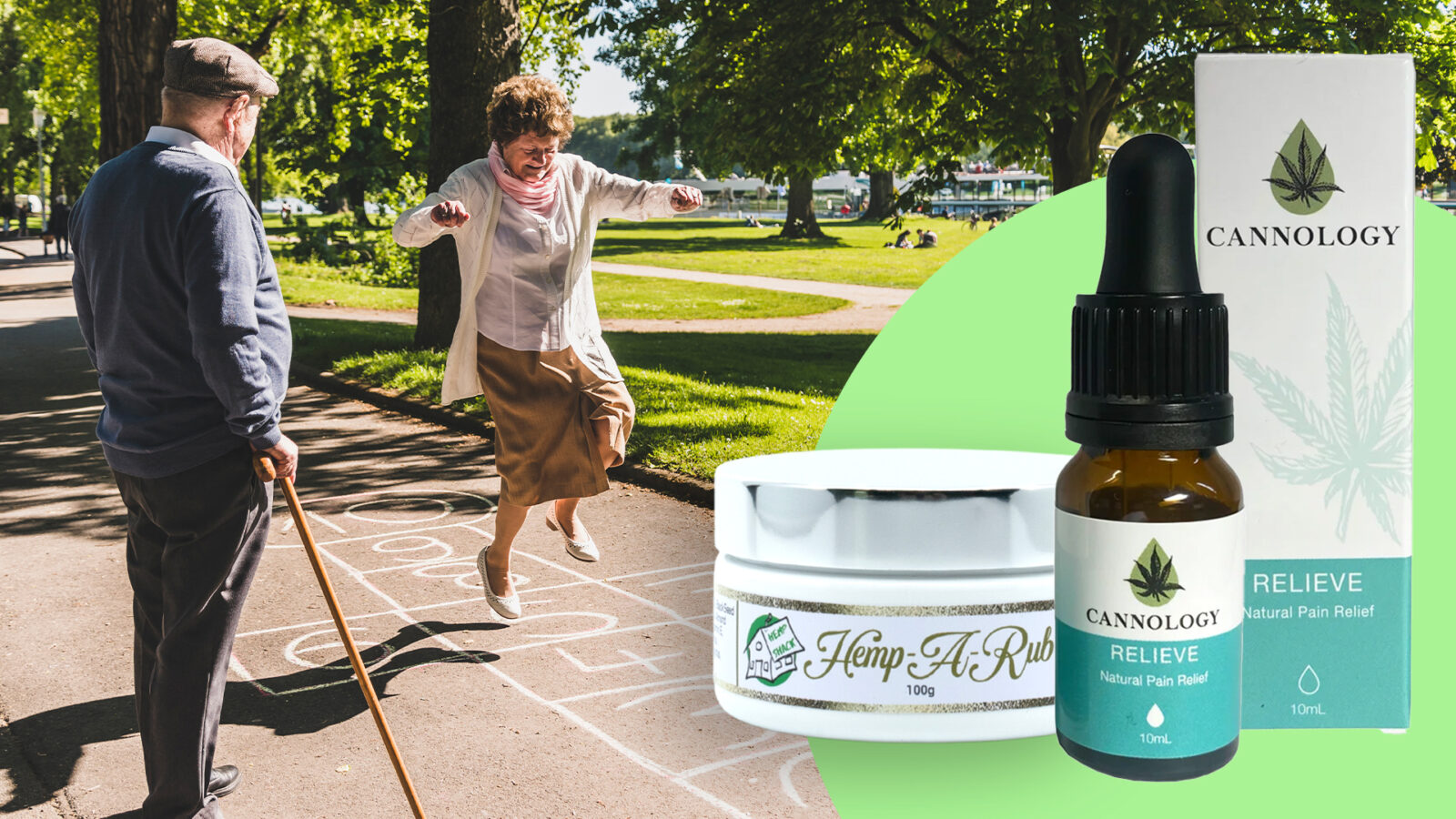 Topical remedies may be helpful and seemingly faster at relieving pain, as you are applying them directly to the affected area. A great option to start you on your pain-relief journey is the Cannology 'Relieve' Terpene Blend.
This special blend of Ocimene, Myrcene and Caryophyllene is extracted from a variety of natural plants and transformed into a gentle essential oil. The 'Relieve' Terpene Blend may relieve both inflammatory and non-inflammatory types of pain.
The Hemp-A-Rub cream is another great topical remedy that may help you relieve pain while leaving your skin feeling relaxed, smooth and nourished. This product is rich in essential fatty acids, with hemp seed oil and black seed extract combined with arnica and wintergreen. These natural ingredients have been used in traditional herbal medicine for centuries. With easy yet long-lasting applications, this product is made for modern living.
The main ingredient in Hemp-A-Rub cream is hemp seed oil, which is known for its anti-bacterial and anti-inflammatory properties. Hemp seed oil helps to stimulate the painful area by regulating the skin's oil production, the cream also contains arnica, wintergreen, myrrh, menthol, eucalyptus, peppermint, and lavender essential oils.
External pain relief: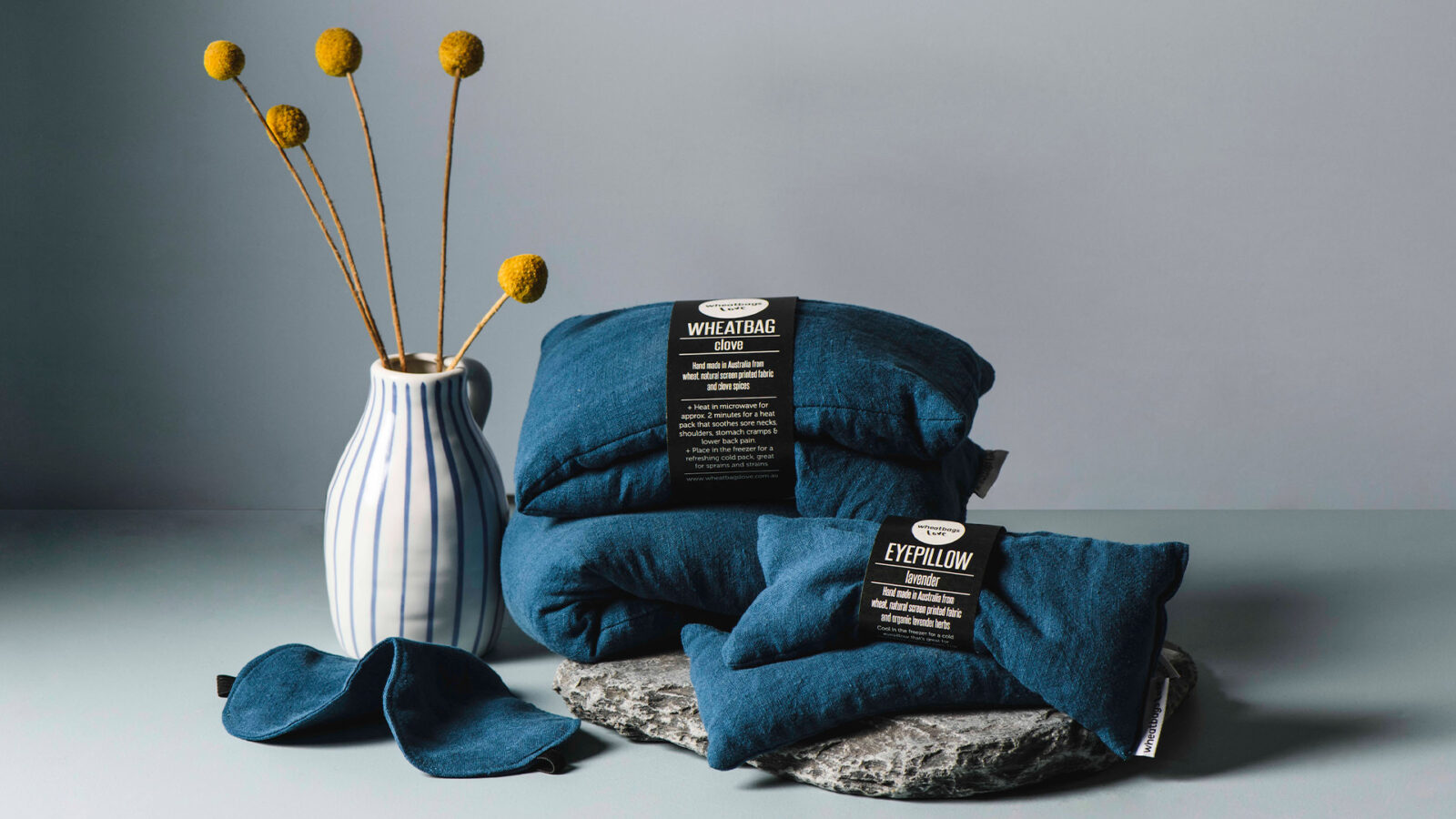 These wheatbags are handmade in Australia with all-natural cotton, these bags are designed in a way that may offer natural pain relief to soothe sore muscles and aching joints, all the while providing warmth and comfort.
They're also designed longer in length to fit comfortably across your shoulders, tummies, lower backs and feet.
The heat of a warm wheatbag seeps into sore muscles and may encourage increased blood flow into the area. This in turn allows the muscle fibres to unknot and relax which may help to reduce muscle pain. It's simple, natural and very effective!
Wheatbags are also very popular for keeping warm in winter! The way they conform to any area of the body makes them more comfortable to hold or hug than a hot water bottle.
Consumable pain relief: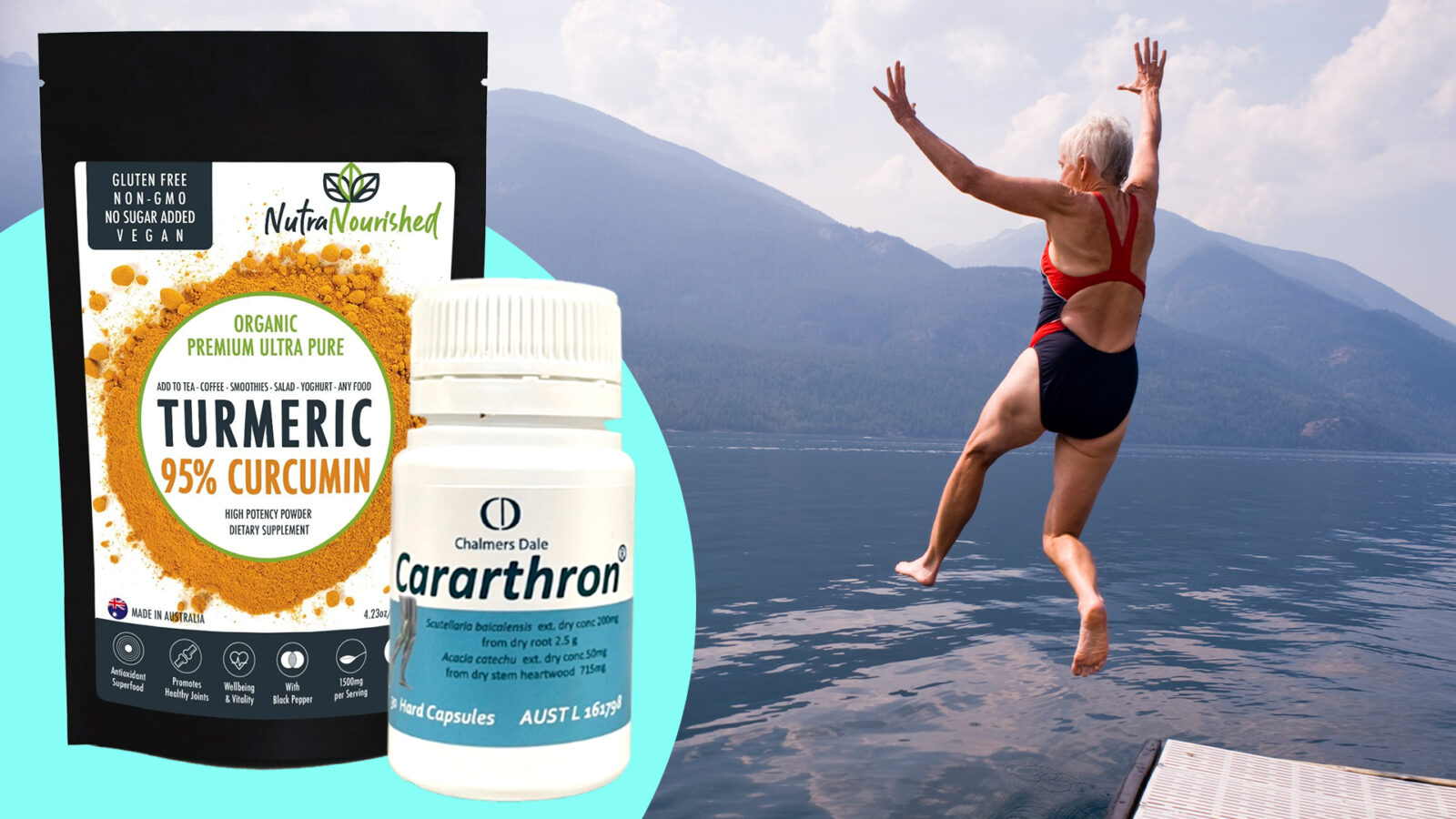 Turmeric is an essential spice that you can incorporate into your meals to maintain a healthy lifestyle. The Nutra Nourished Turmeric 95% Curcumin Powder formula is a great supplement, containing 95 per cent curcuminoid compounds with medicinal properties, including anti-inflammatory and antioxidant effects. 
This anti-inflammatory supplement is a natural organic dietary supplement and is free of soy, gluten, milk, egg, wheat, GMOs, peanuts, sweeteners, shellfish and sugar.
For those not too keen on the idea of drinking turmeric, then you may want to try these cararthron capsules. Cararthron combines two naturally anti-inflammatory herbs- Scutellaria Baicalensisand Acacia Cathechu- to support joint mobility, and may relieve pain and may reduce symptoms of mild arthritis and mild osteoarthritis.
This blend of plant extract has undergone extensive preclinical and clinical testing to ensure this naturally-derived product may be able to help to reduce the symptoms of mild arthritis such as pain and stiffness.
What else can you do? 
If you haven't found a product to help with your joint pain, it's crucial that you visit a medical professional as soon as possible, especially if you don't yet have a diagnosis for your pain.
IMPORTANT LEGAL INFO This article is of a general nature and FYI only, because it doesn't take into account your personal health requirements or existing medical conditions. That means it's not personalised health advice and shouldn't be relied upon as if it is. Before making a health-related decision, you should work out if the info is appropriate for your situation and get professional medical advice.