The packet directions on the Original bar say to apply the shampoo to the ends of your hair, but this was an impossible task with my (very) short hair length, so I just applied it all over. The lather went in easily and washed out the same, leaving my hair a pleasant squeaky clean. You then rinse and repeat.
I immediately noticed an increase in the shine of my hair. It also felt soft and manageable. I asked my partner 'K2' if he thought my hair looked shinier, but the silly man said he couldn't tell until I was in the sun. Wrong answer.
When you use the shampoo bar for the first time, the instructions say you might find your hair is heavy and rich in oils because of the product's detox phase. Apparently, your average liquid shampoo has a high number of chemicals and detergents, which strip your hair of its natural oils. As a result, your hair can have a bit of a meltdown while it gets used to the natural plant oils in the shampoo bars, but this didn't happen to me — or to 'K2' — when we used it.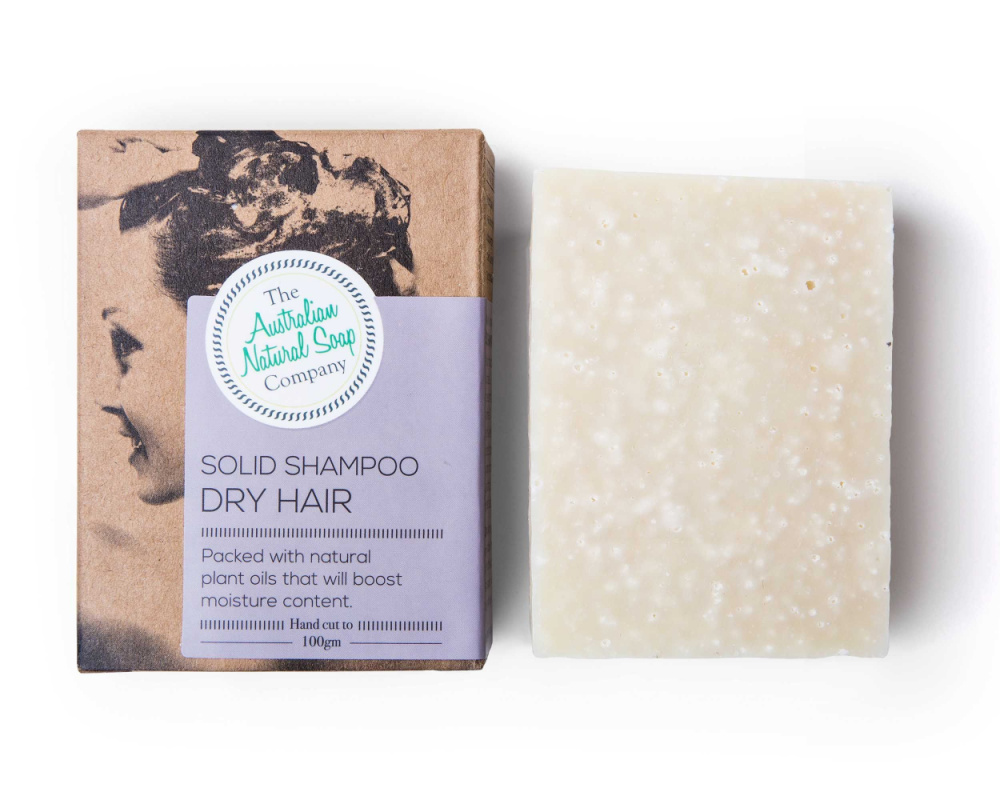 The Australian Natural Soap Company's Conditioner Bar for Normal/Dry, $14.95
Using the conditioner bar was much the same as using the shampoo. Again, you don't need a lot, as a little goes a long way.
My hair tends to be very 'fly away', especially in dry winter weather. But it seemed fuller and more manageable after using the conditioner bar.
I wasn't too worried about the conditioner making my hair heavy, although it can be an issue for some. If it is, the solution is simply to use less of it.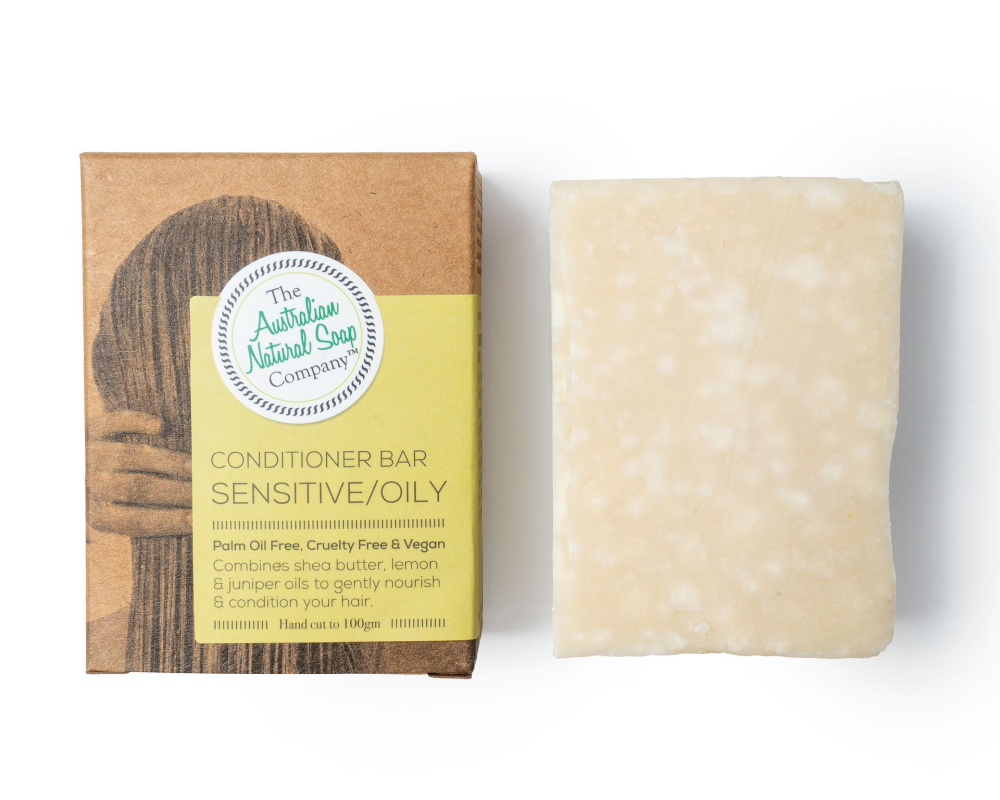 What I liked about these bars:
They are perfect for travelling, as they are compact and won't leak in your luggage.
Appropriately stored, the bars will last a long time, so they are very economical to use.
You can use every last bit, and there is nothing lost in the bottom of a bottle.
They are sustainable products that reduce the use of plastic bottles and chemicals.
The cardboard packaging is recyclable and thus environmentally friendly.
They are all locally handmade in Dandenong, Melbourne, by Emma, a journalist, and her husband, Anthony, a doctor. When the business outgrew their kitchen, they opened a shop in the South Melbourne Market in 2013 and it has grown from there.
What's more, these bars do not contain nasty chemicals such as sodium lauryl sulphate or other artificial frothing agents, palm oil, synthetic fragrances or added dyes. They are also vegan and cruelty-free. The company supports local and international initiatives to protect endangered animals. For example, in 2020, The Australian Natural Soap Company donated $11,000 to The Orangutan Project.
My experience using these products was so positive that I encouraged my partner 'K2' to try them. His thick hair (we joke it should have its own postcode) responded well to both the shampoo and conditioner bars. It was soft and manageable instead of thick and wiry, as he expected. "Equal to — if not better than — my expensive bottle shampoo," he said.
I will continue to use the bars as a travel-friendly, cost-effective and sustainable way to improve the condition of my hair. You can find a range of them for different hair types, including normal, oil, dry, sensitive etc on the Starts at 60 Marketplace, here.
Tips:
A soap stand will allow your soap bars to dry out between applications and therefore last longer. You can also find these on the Starts at 60 Marketplace, here.
If you plan to take the bars travelling – and they're made for that – you'll need a watertight case. A tin box, such as this one by The Australian Natural Soap Company, is perfect.
You can find these hair products – and many more – on the Starts at 60 Marketplace, here.