Not only are these soaps sulfate-free, cruelty-free, palm oil-free and vegan, they also come packaged in biodegradable and compostable wrapping, meaning you can scrub yourself clean knowing you're doing your bit for the environment as well.
The Australian Bush Range
The Australian Natural Soap Company recently launched its Australian Bush Range. The range celebrates Australian native essential oils, which offer a wide range of benefits for both your skin and overall health.
It features three new natural soaps, each with unique benefits and a fabulous scent. You can buy the complete range on the Starts at 60 Marketplace or purchase them individually here.
The new range includes:
Lemon Myrtle Leaf Soap
The Lemon Myrtle Leaf soap bar contains a natural blend of Australian ingredients that help to promote and protect your skin health. Nourishing lemon myrtle leaf extract helps to tighten pores and smooth the appearance of your skin, while Lemon Ironbark Leaf Oil, derived from plants found on the hills of Northern Queensland, is naturally antiseptic and anti-inflammatory.
Another star ingredient, Kunzea Leaf Oil, carries clean and fresh undertones that are often likened to the natural scent of the Australian Bush. It is also an incredible moisturiser.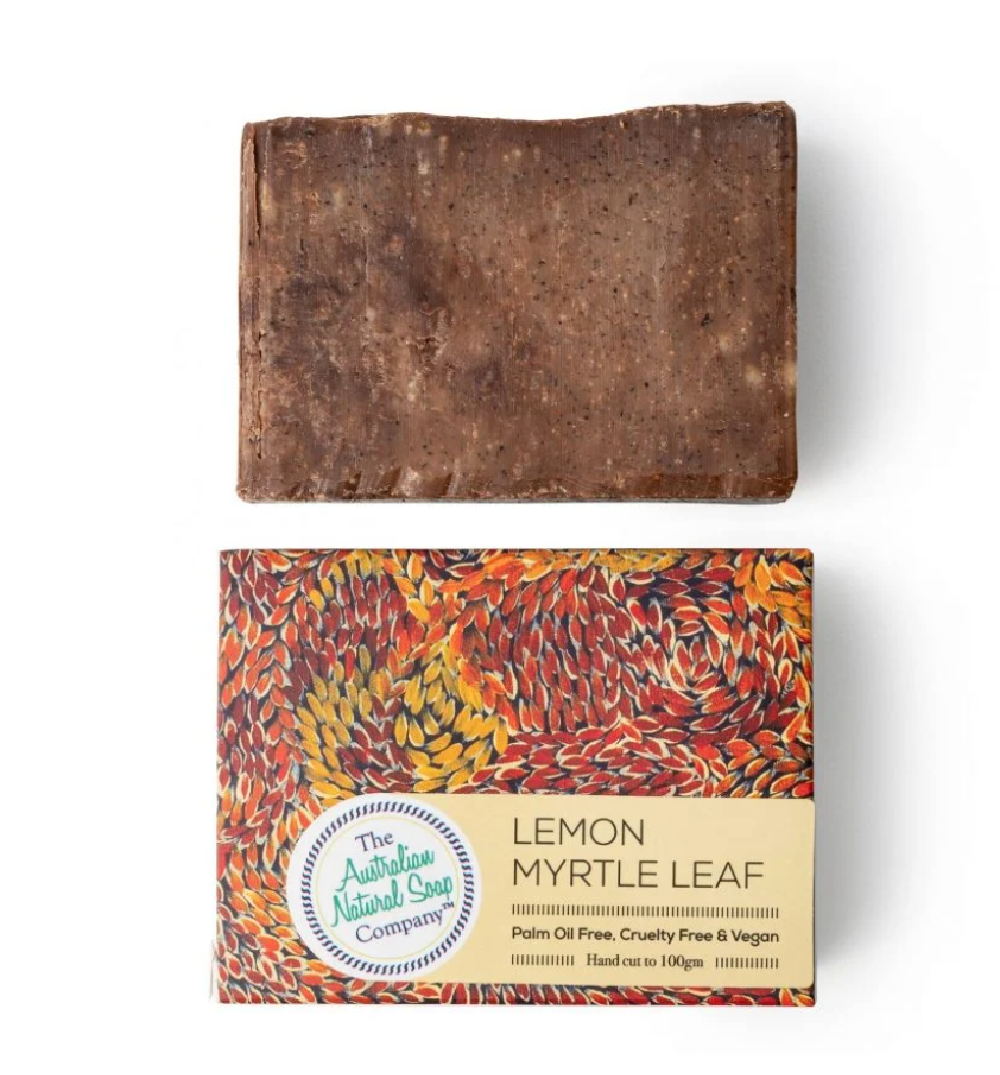 Sandalwood Bark Soap
The Sandalwood Bark soap bar will help restore your skin's barrier and balance your natural oils with its unique blend of essential oils. The sandalwood bark extract is rich in antioxidants, helping to fight against skin damage, while Palmarosa Oil and White Cyprus Oil, aims to calm and soothe the skin while promoting hydration.
This incredible blend of Australian natives showcases the powerful healing properties that Australian essential oils have to offer, all while providing a soothing and earthy fragrance.
With a base of Australian Olive Oil, this solid soap bar provides deep nourishment for the skin. Whatever your skin type, the Sandalwood Bark Soap Bar is a gentle and soothing introduction to the wonders of Australian native oils.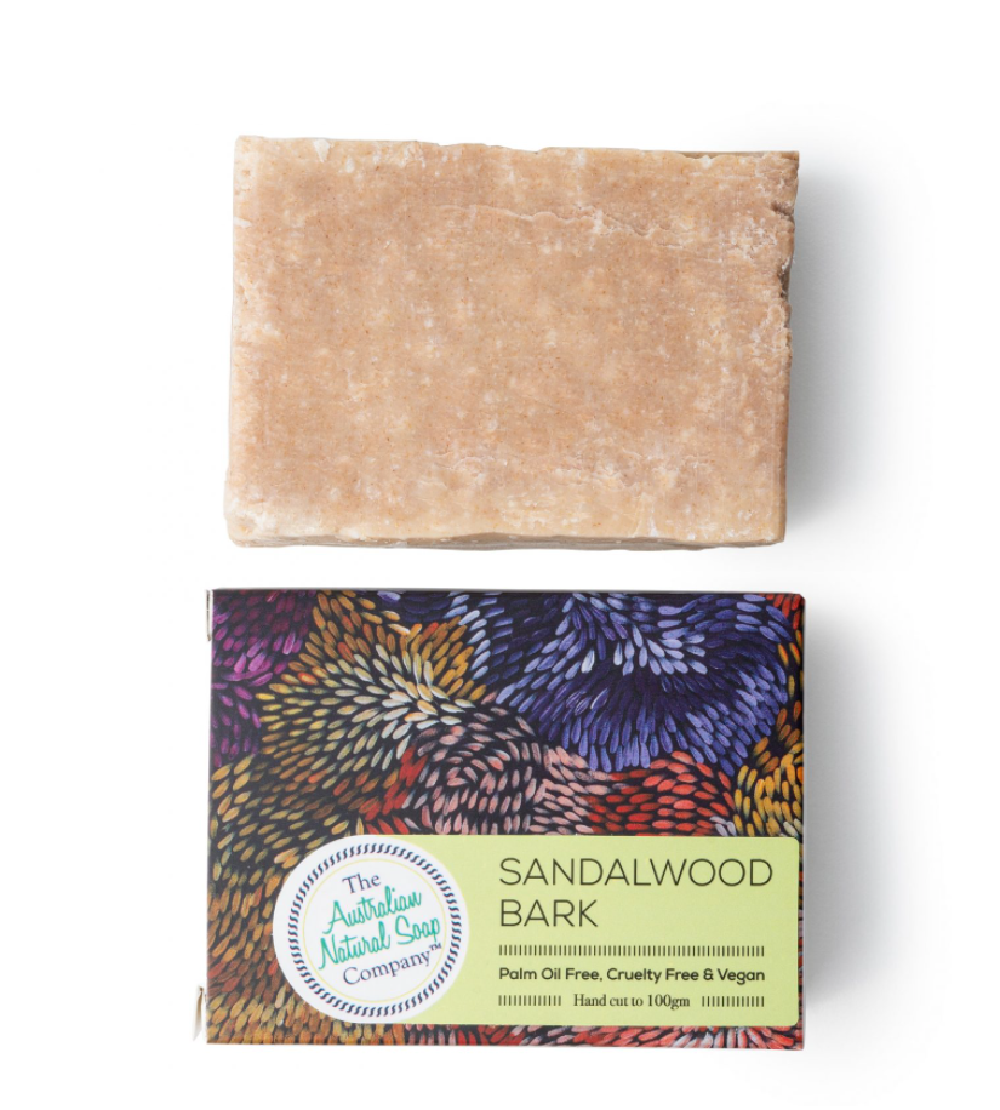 Wattle Seed Soap
The Wattle Seed soap bar is infused with a lavender and tea tree aroma, which is perfect for relaxation. The wattle seed extract is rich in many calming properties and is an excellent ingredient to help keep your skin healthy and glowing. The combination of tea tree and Rosalina, a relatively new essential oil, is also great for congestion.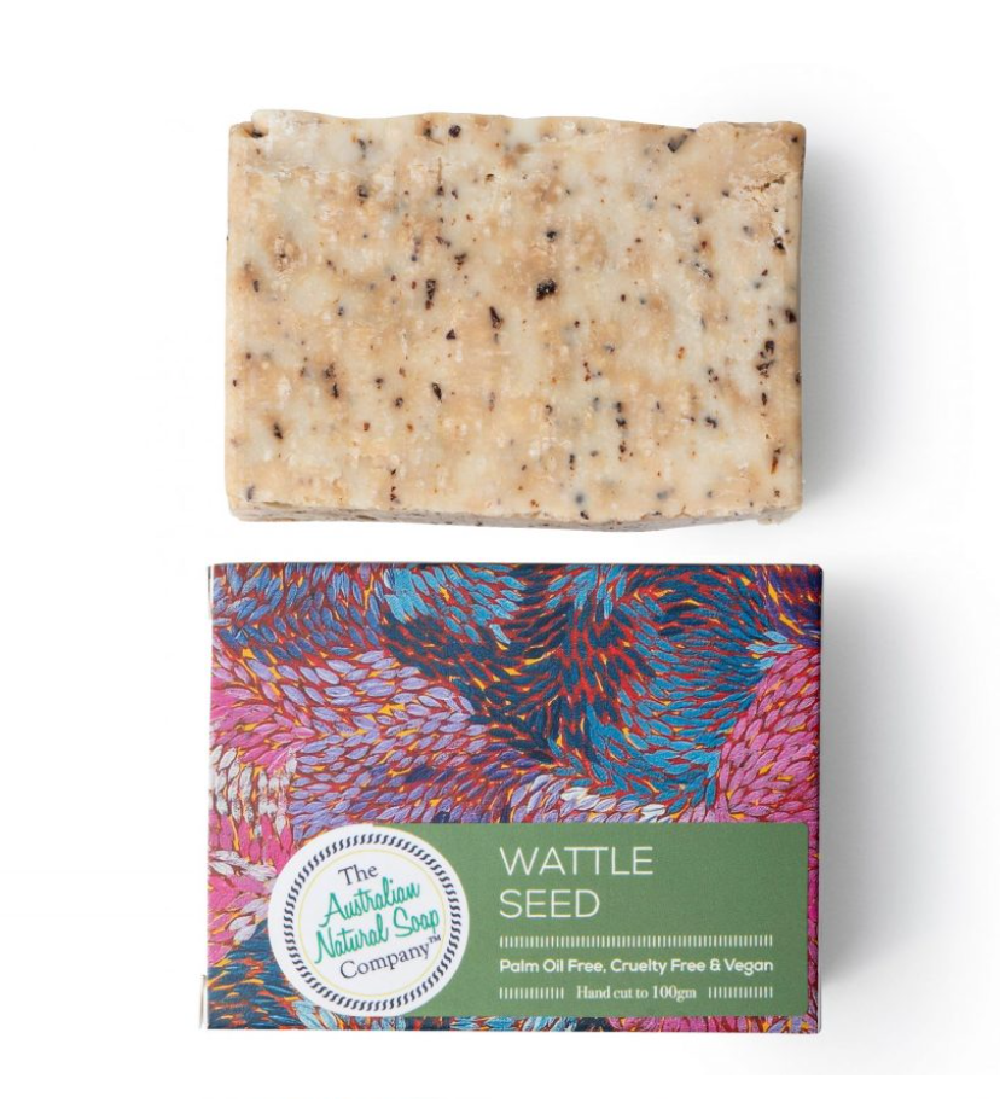 You can purchase the full range of soaps for $42.00 or buy each soap individually for $14.95.
What are the benefits of their ingredients?
The best part about The Australian Bush Range is that all of its ingredients are eco-friendly and offer aromatherapy benefits due to the use of essential oils. All of their essential oils are single-origin and grown locally for maximum benefits.
Let's take a look at some of the ingredients featured in this range of natural soaps.
Kunzea Bush
The Kunzea essential oil is extracted from the Kunzea bush and is a great solution for dry and itchy skin. Not only should it be an essential product in your skincare routine, but you could also use it to relieve headaches, treat insect bites, muscular aches and bacterial infections.
White Cyprus and Palmarosa
The unique blend of White Cyprus and Palmarosa helps to reduce inflammation, enhance complexion and balances natural oils. The combination of the two has an antibacterial effect, helping to protect your skin.
Nerolina
The Nerolina essential oil has anti-anxiety and calming properties that help to relax your body and soothe additional stressors. Nerolina helps restore emotional balance by infusing gently into the body, as it's able to permeate the skin's barrier layer.
In collaboration with Indigenous artist, Daphne Marks
This year, The Australian Natural Soap Company is collaborating with Indigenous artist, Daphne Marks. Daphne created artwork for their packaging, with depictions of the Yalka (the bush onion); continuing to hone in on the importance of the Australian native bush.
The percentage of each sale will go to Daphne, helping her continue to create stunning artwork in the Australian art space. The best part about supporting this range is that all packaging and product is high quality.
Not only do you support your health and wellbeing, but you reduce waste and help build a more eco-friendly Australia.