Wine lovers rejoice! This innovative product with a stylish, minimalist design, makes enjoying your favourite tipple easier. The bottle opener comes with a foil remover attachment that clips in the body's main design, so you won't lose it. Once you have removed the foil, simply hold the opener over the bottle and let it get to work removing the cork. The clear panel allows you to watch the magic happen right before your eyes. A must have for arthritic hands. Get yours here.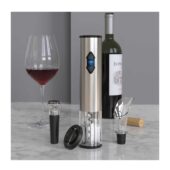 Bring a touch of class to dinner time with these elegant and timeless wooden grinders. Finished in magnificent Beech or Black Walnut timber and featuring a unique ceramic mechanism, these salt and pepper mills will have you grinding with professional chef-level precision. Add a touch of elegance to your dining table here.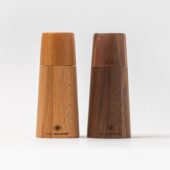 3. Glass teapot
Making a cup of tea is so much more than fixing a drink, it's a ritual that entices all of the senses. This exquisite teapot comes in a unique square shape with a wide handle that compliments the design. The teapot is made from a thick walled Borosilicate glass, which means it will not crack under extreme temperature changes like regular glass and also allows you to watch your brew infused to the precise moment of flavourful goodness. With a two cup capacity, this pot is the perfect companion for your next teatime date.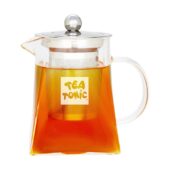 The silly season is underway, and what better way to ring it in then with a few cocktails. Impress your guests with these flawlessly cut, elegant crystal highball glasses. Whether it's a mocktail, iced tea or a cheeky G&T, these glasses are the perfect size for a refreshing drink and make a visually stunning addition to your glassware cabinet.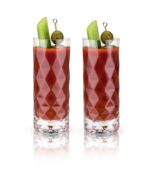 5. Air fryer
Air fryers became the essential accessory during lockdown, but not all air fryers are created equal. This Kitchen Couture brand, 7L air fryer is a must in every kitchen. The sleek, black design, with a backlight feature, allows the fryer to remain on your bench without detracting from your kitchen aesthetic. This appliance creates all your comfort food favourites without the greasy fat that comes from traditional deep frying with oils. Not only is your food healthier, it's prepared much quicker. The air fryer evenly distributes air to rapidly heat the food to create that glorious crunch you get with deep frying, in half the time. Think crispy fries that are fluffy on the inside (only much better for you). Upgrade your counter and your health with this fabulous appliance.