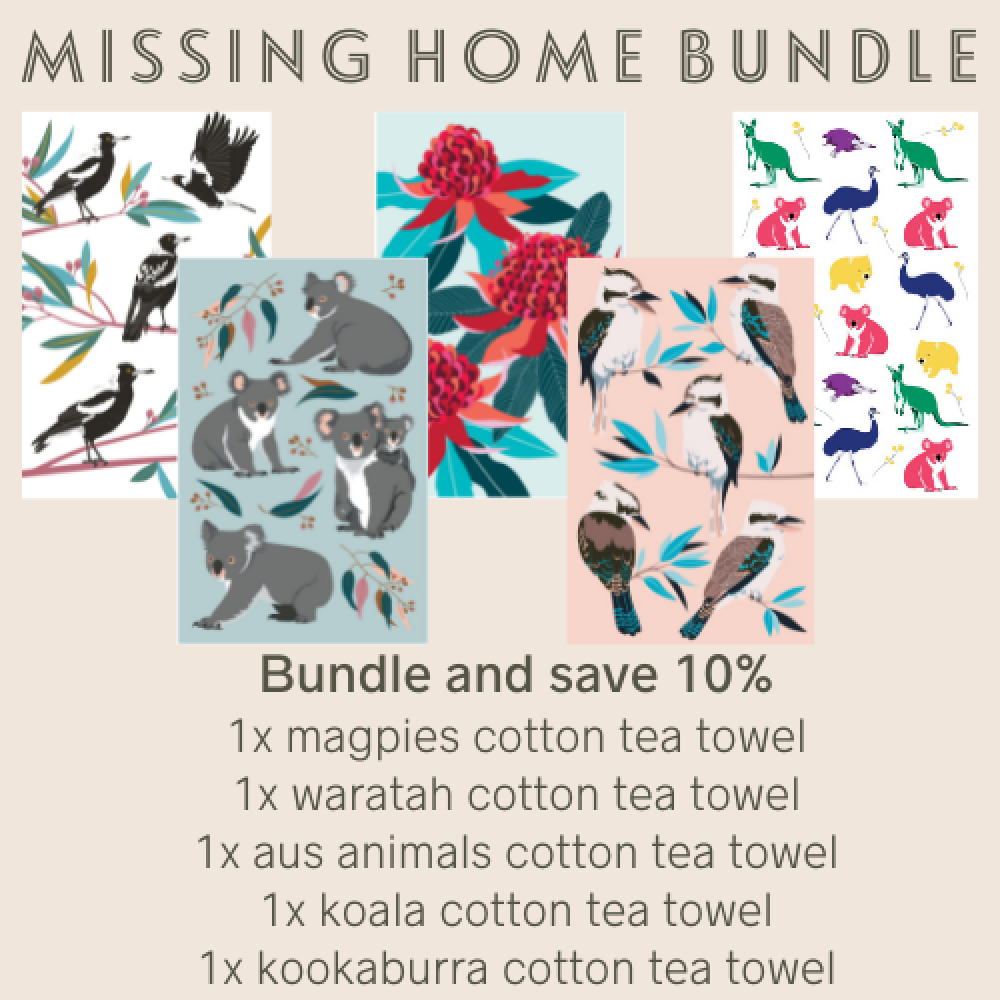 In this bundle, you receive: 
1 x magpie cotton tea towel 

1 x waratah cotton tea towel 

1 x Aus animals cotton tea towel 

1 x koala cotton tea towel 

1 x kookaburra cotton tea towel 
You can save 10 per cent by purchasing the bundle for $54.00 instead of the original $60.00. 
The Australian Bush Range Complete Set 
The Australian Bush Range Complete Set by the Australian Natural Soap Company is a range of natural soap bars that perfectly encapsulate Australia. The range is infused with incredible single-origin essential oils that are native to Australia.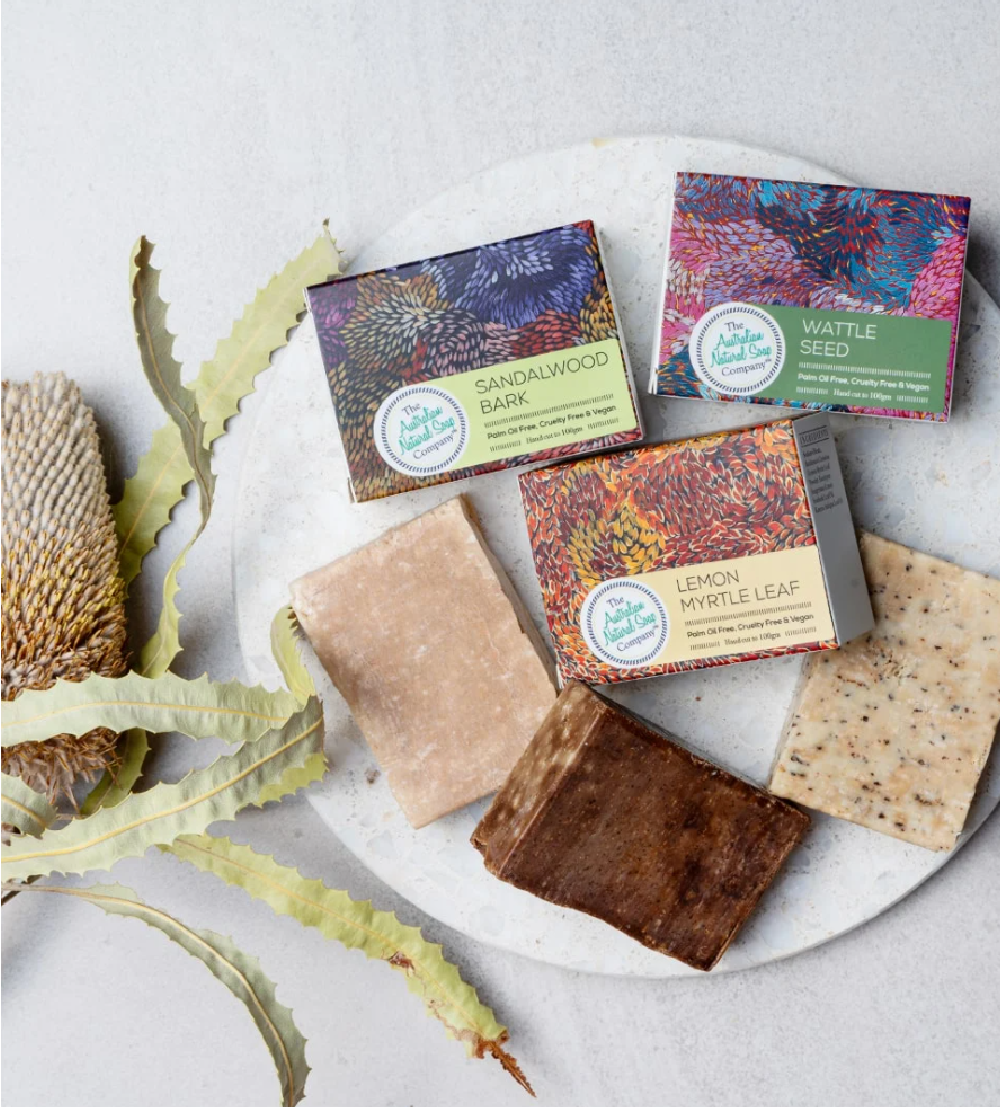 The range includes: 
Wattle Seed Soap (keeps skin healthy and glowing)

Sandalwood Bark Soap (restores your skin's barrier)

Lemon Myrtle Leaf Soap (tightens pores and smooths skin)
This gift would be perfect for anyone living in drier parts of the world, so they can restore their skin's barrier and make sure it stays fresh and glowing, even without the Australian sun. 
The complete range retails for $33.60 (down from $42.00). 
Tonic Syrup and Garnish Pack 
The Tonic Syrup and Garnish Pack by Bowled Over Beverages is the perfect pack to celebrate Christmas over the screen with a cocktail or two.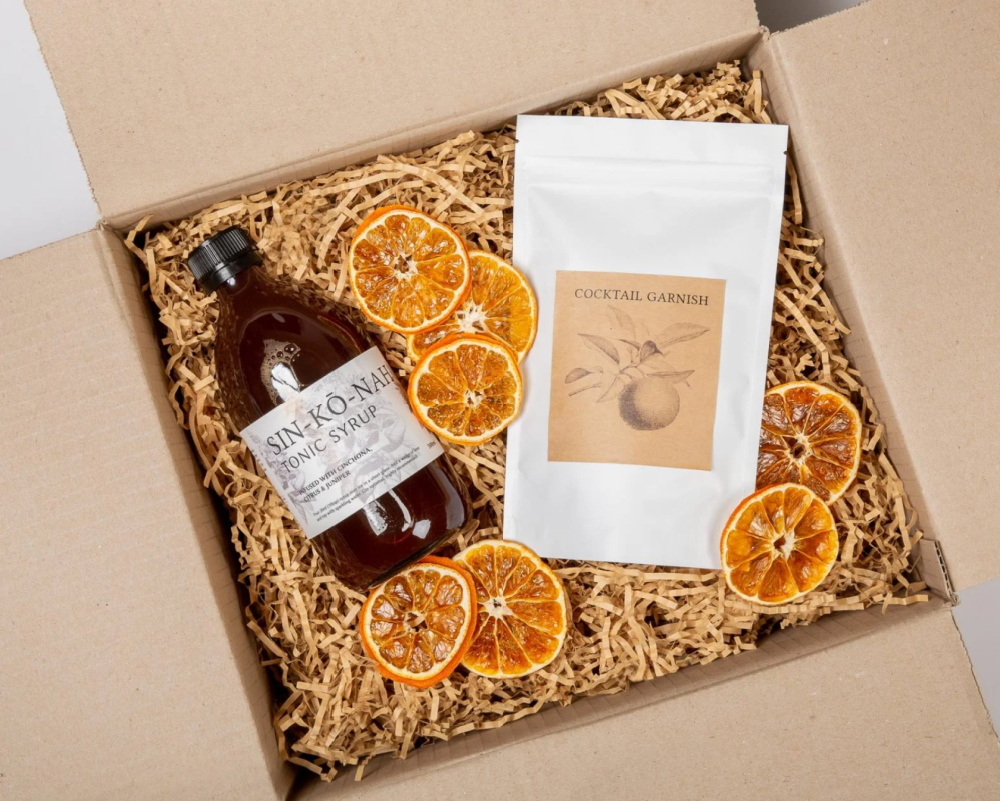 In this special, flavourful pack, you receive a large bottle of the original bittersweet sin-kō-nah syrup paired with dehydrated citrus garnish, which is sourced directly from Victorian growers. 
The 50g bag of citrus garnish includes a mix of zesty tangerine, sweet orange, and bergamot will help add a little something extra to your favourite beverage. The syrup has minimal sugar content, and you can pair it with sparkling water or gin. 
The tonic and garnish pack retail for $52.50. 
Sticky Balsamic Gift Box 
Looking for the perfect gift for a foodie friend this Christmas? The Sticky Balsamic Gift Box by Sticky Balsamic is a best-seller that will make any meal taste better.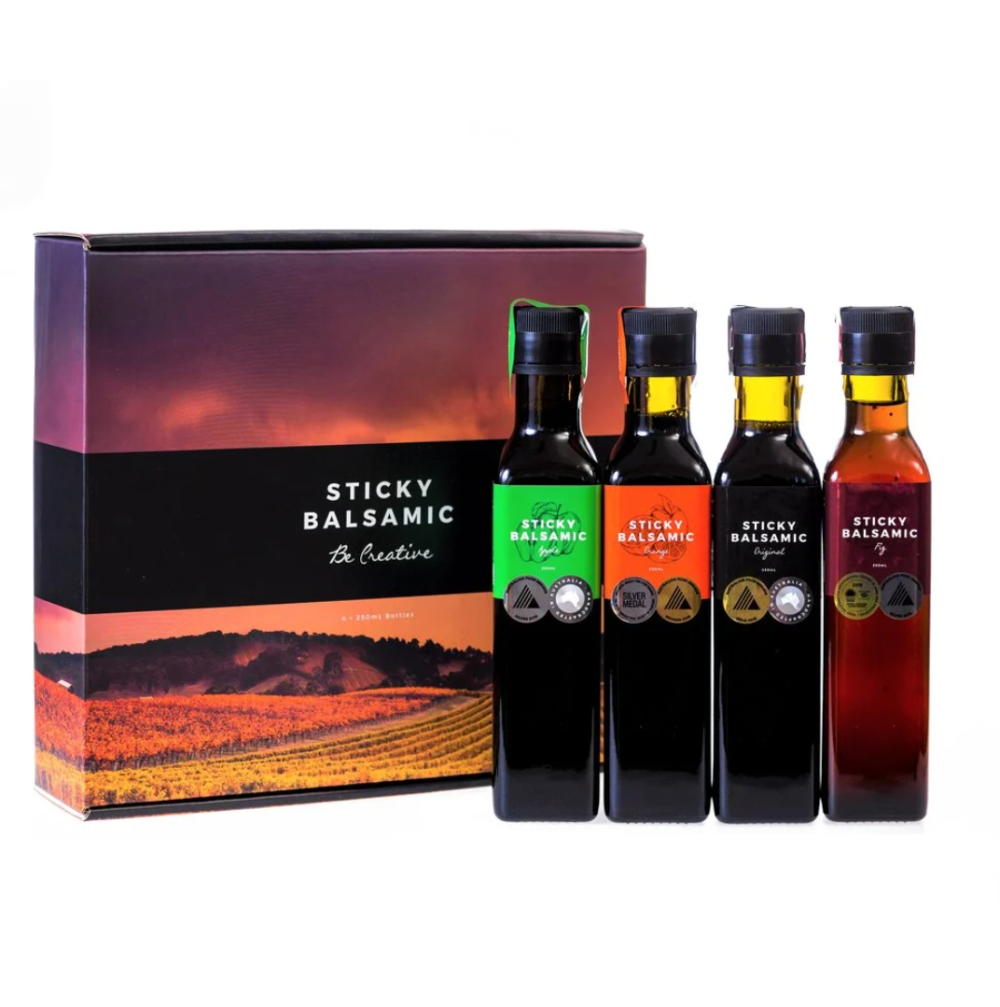 The gift box includes gourmet flavours like apple, orange, original, and premium fig. You can use these four balsamic vinegar varieties with salads, meats, cheese, dessert, and fruit. 
The gift box retails for $73.99. 
Traditional Aussie Essentials Trio 
Bring the aromas of Australia across the world with the gift of a lifetime: Traditional Aussie Essentials Trio by Zea. The trio includes three of the most infamous, locally sourced essential oils that have been harvested, distilled, and bottled right here in Australia.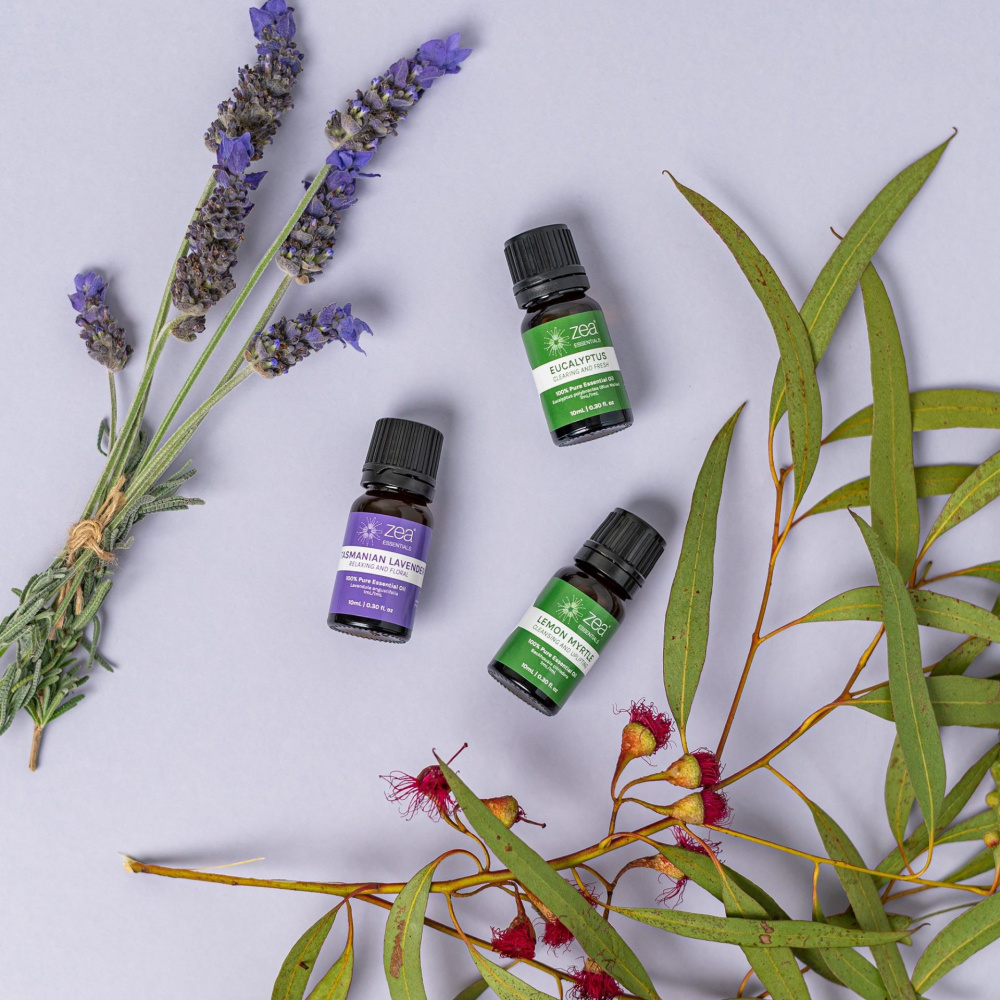 The Traditional Aussie Essentials Trio includes: 
1 x eucalyptus essential oil blend (10ml)

1 x lemon myrtle essential oil (10ml)

1 x Tasmanian lavender essential oil (10ml)
These essential oils offer a range of properties that may assist with respiratory issues, protecting against germs, and instilling peace and relaxation. 
Note: These oils are for external use only. Always dilute them before use. 
The range retails for $48.00 (down from $52.85). 
Nature's Remedy – Body Bar Oatmeal 
Another excellent natural soap gift comes in the form of the Oatmeal Body Bar by Billie Goat. The soap bar is made from fresh Australian goats milk, which helps relieve extremely dry and irritated skin prone to eczema, dermatitis, and psoriasis.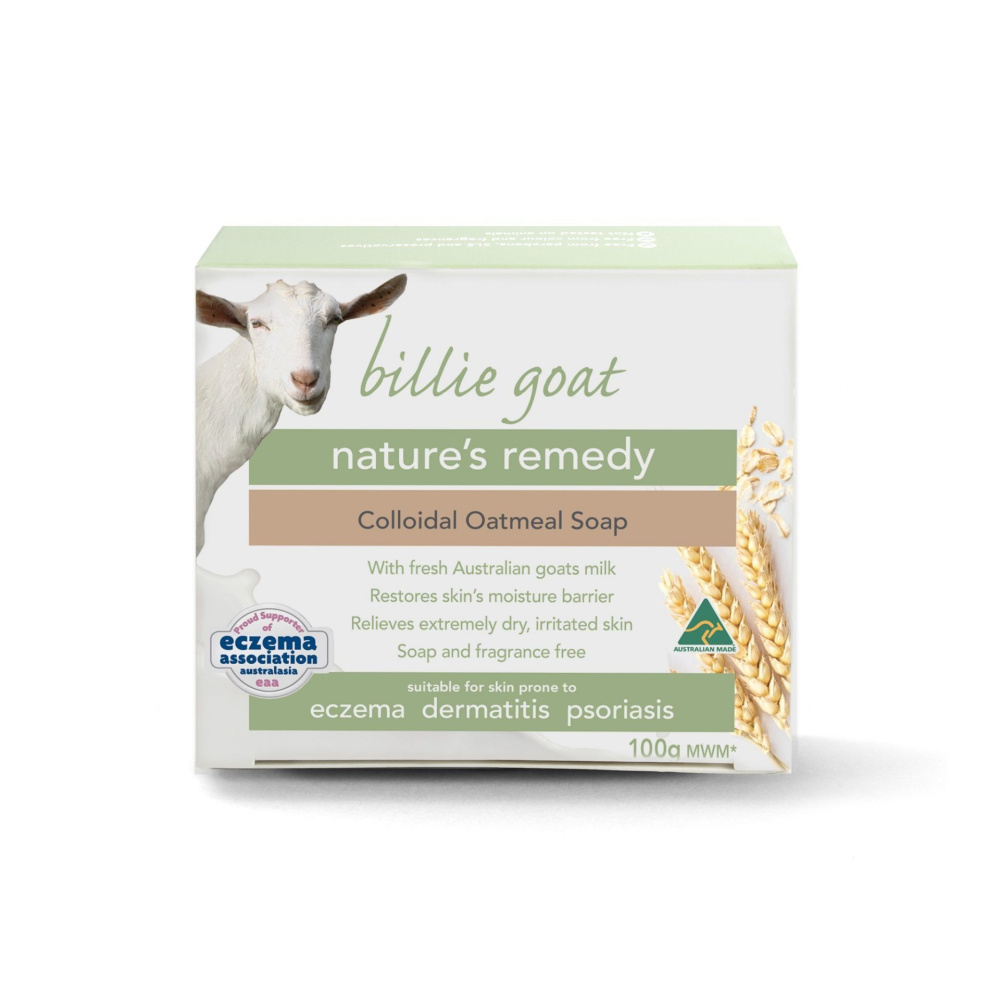 Billie Goat Original Soap is currently a proud supporter of the Eczema Association Australasia, so they will always include loving oils and ingredients to help cleanse and moisturise skin. 
The ingredients in the Oatmeal bar include: 
Olive oil (protects against loss of moisture)

Sweet almond oil (keeps skin hydrated)

Grapeseed oil (tightens the skin) 
The 100g soap bar retails for $8.95. 
Emu Oil Moisturiser – Natural Day and Night Fine Lines Wrinkle Cream 
The luxurious Emu Oil Moisturiser by Talyala Emu Farm is a thoughtful gift for everyday use to help reduce fine lines and wrinkles. Once absorbed by the skin, the moisturiser penetrates the skin's barrier for more effective results.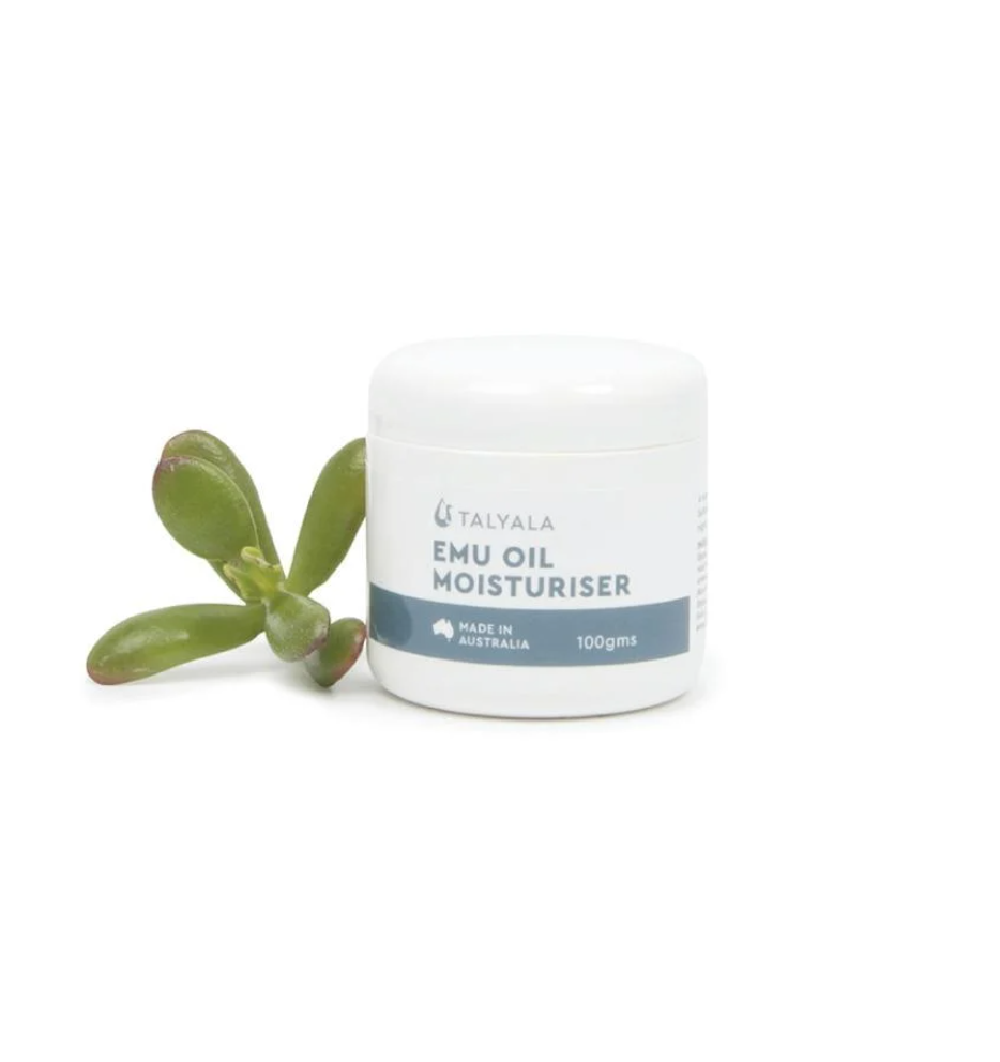 Perfect for ageing skin, the moisturiser contains high-quality emu oil paired with shea butter, apricot kernel oil, jojoba oil, rosehip oil, chamomile extract, rose oil, and vitamin E. 
The moisturiser retails for $64.99 (down from $84.00) with free shipping. 
Barossa Red and White Wine Hamper 
Wine and dine through FaceTime this Christmas with the multi-award-winning Barossa Wine Hamper by Australian Gourmet Gifts. Get into the festive spirit with two exquisite bottles from Schild Estate, a five-star Barossa winery.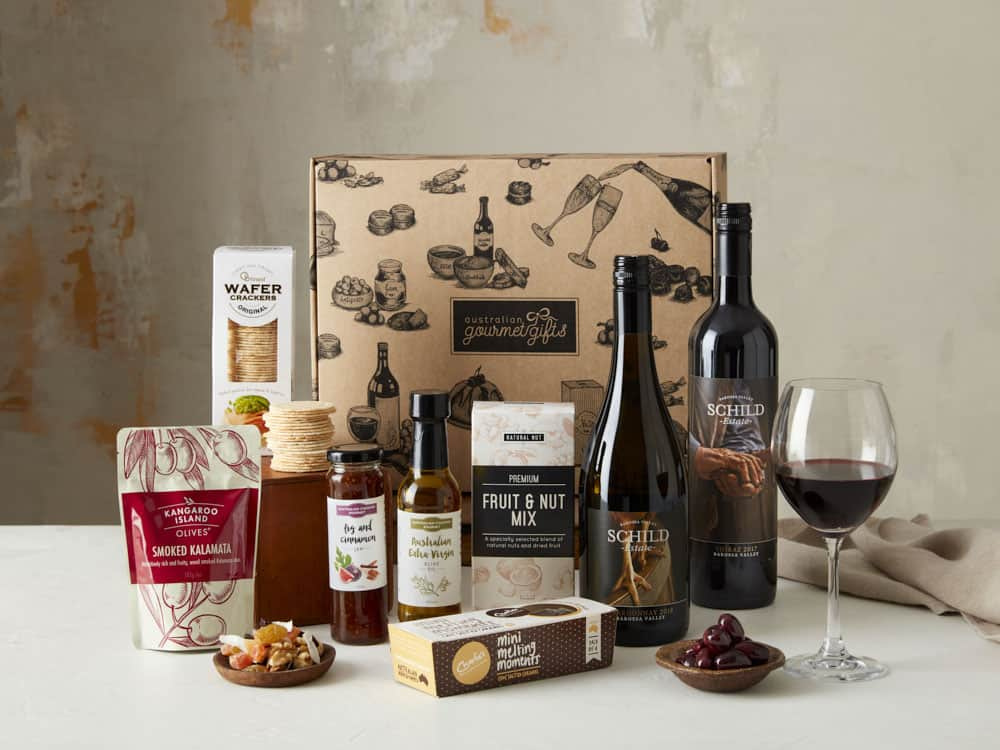 To match these top-shelf wines, the hamper includes a selection of premium gourmet nibbles. Here's what's included: 
Schild Estate Barossa Valley Shiraz, 750ml

Schild Estate Barossa Valley Chardonnay, 750ml 

Charlie's Cookies and Cream Mini Melting Moments, 50g

The Natural Nut Company – Elite Fruit and Nuts Mix (no peanuts), 120g

Australian Country Gourmet – Fig and Cinnamon Jam, 180g 

Australian Country Gourmet – Extra Virgin Olive Oil, 150ml 

OB Finest Wafer Crackers – Original, 100g 

Kangaroo Island – Smoked Kalamata Olives, 185g
The hamper currently retails for $109.95 with free shipping. 
Australiana Tea – Loose Leaf Tea Caddy Tin 
Have a friend living in a cooler climate? The Australiana Loose Leaf Tea Caddy by Tea Tonic is the perfect gift to warm up those colder days. Like a true Aussie brew, the tea caddy offers a refreshing combination of Australian native eucalyptus, lemon myrtle, and sage loose-leaf tea.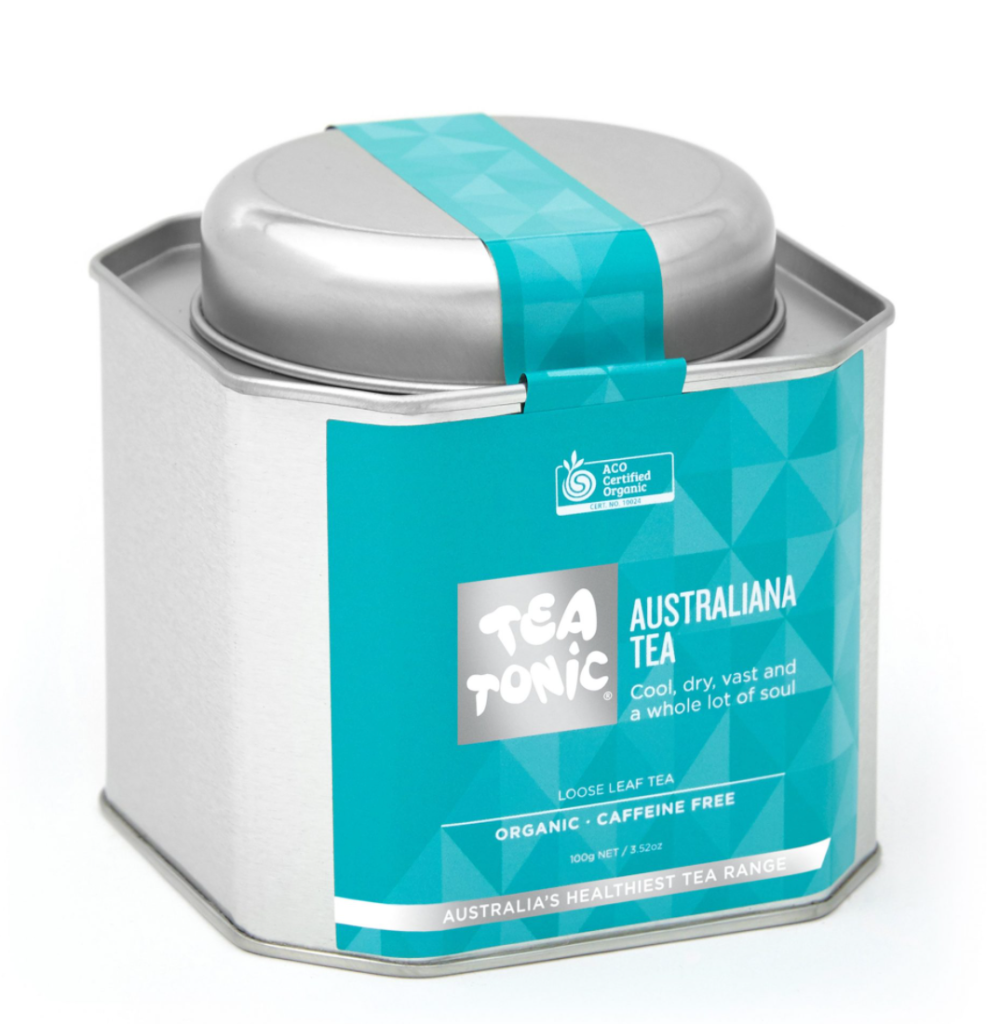 The teas are both antimicrobial and antibacterial and will help clear your airways and open up your upper respiratory sinuses. With a fresh hint of lemon, the tea is ideal for combatting sweats and hot flushes. 
The tea tin retails for $30.00. 
Renew Vitamin C Skincare Gift Pack 
The Renew Vitamin C Skincare Gift Pack by Boutique Botanicals is inspired by nature and empowered by science. Proudly made in Australia, the skincare pack comes in a natural kraft paper coloured gift box with a twill fabric ribbon, so you don't have to worry about gift wrapping.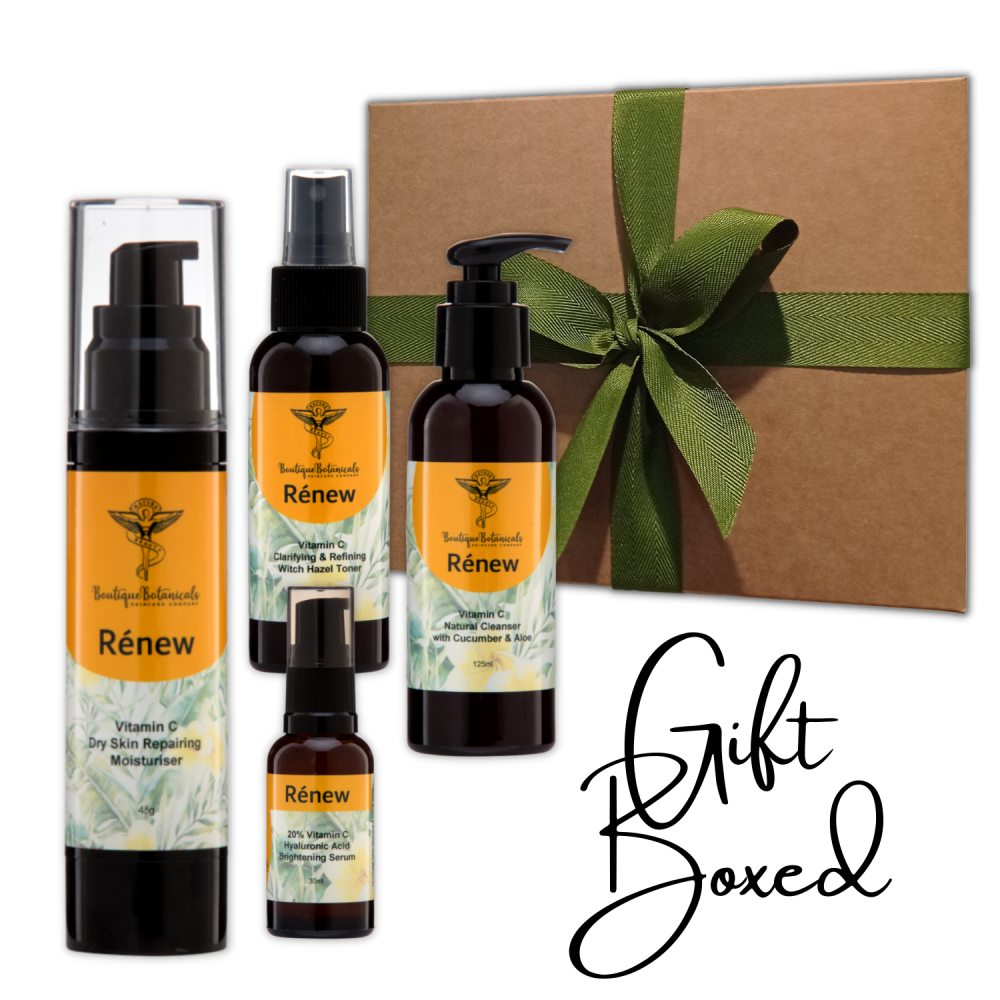 The gift pack includes: 
Vitamin C Dry Skin Repairing Moisturiser 

20% Vitamin C Hyaluronic Acid Brightening Serum 

Vitamin C Clarifying and Refining Witch Hazel Toner 

Vitamin C Natural Face Cleanser 
The gift pack is available in either standard or trial pack size and retails for either: 
Trial: $71.95 (down from $89.95)

Standard: $95.96 (down from $119.95)