Your scented sprays could be making you sick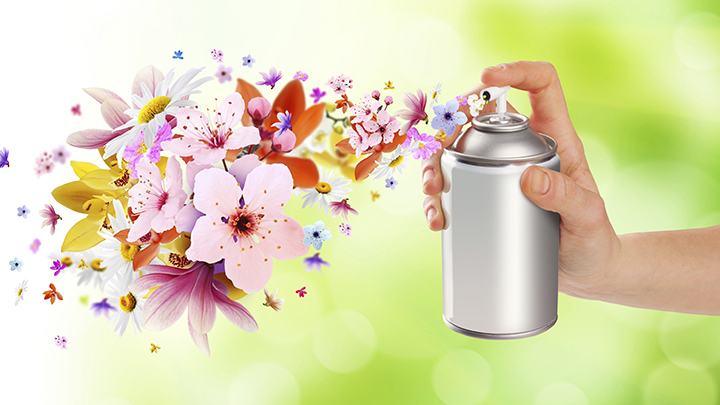 Ever find yourself getting dizzy, headaches, rashes or asthma attacks after using a scented product in your home?
Well, according to a new study, your scented product could be to blame.
The University of Melbourne study found more than a third of us had a reaction when exposed to scented products such as scented sprays and fragrances.
Professor Anne Steinemann told the Sydney Morning Herald it is a problem of "hidden hazards".
"Approximately 99 per cent of Australians are exposed to these products at least once a week and probably every day," she said.
Ad. Article continues below.
"We're not always aware of the health effects – people don't always have an immediate response. You may be adversely affected without knowing you are."
The research showed that it didn't matter what the product was, if it had a fragrance some people had a reaction.
What about natural or organic products?
Well, Professor Steinemann said natural products and even essential oils posed the same risks.
"Essential oils can be extracted with petrochemicals," she said.
Ad. Article continues below.
"What people don't know is that there is no requirement for a fragranced product to disclose all its ingredients.
"Labels typically show fewer than 3 per cent of all ingredients, according to my research."
And if you look at the labels on some of your products, you'll see the professor has a point.
Most products simply list "fragrance" as an ingredient, without detailing what's actually in the fragrance.
"These are products that are supposed to be pleasing to people but they're making people sick," the professor said.
Ad. Article continues below.
"People may think that they need a fragrance for healthy air. The opposite is actually true.
"A fragranced product isn't intended to clean the air or improve air quality. It adds a chemical mixture to the air and poses health risks."
Are you concerned about what the research shows? Have you ever had a reaction to a scented spray or fragrance?