Your greatest cancer risk could be at home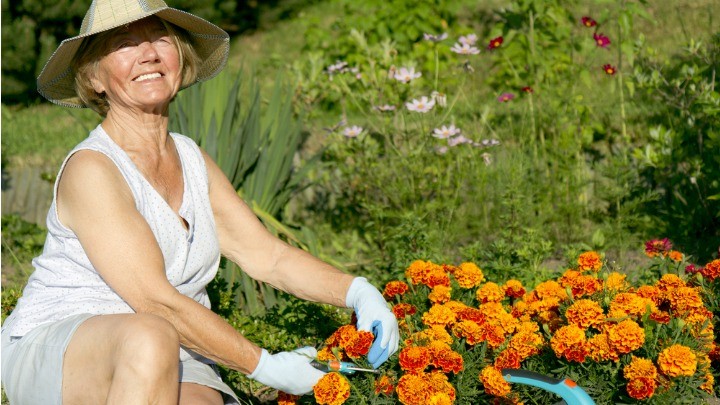 Once upon a time, we thought nothing of lying in the sun covered in coconut oil but these days we're much wiser.
However, the Cancer Council says most Australians are missing out on one very important precaution when it comes to protecting themselves from skin cancer.
Sure, we're not lying in the sun, and we're much better at wearing hats and sunscreens when we go out. But what about at home?
It turns out, in this new age of awareness, that most sun damage now occurs at home while we're hanging up washing, mowing the lawn or pottering around in the garden.
Cancer Council research shows that although only a few adults confess to tanning themselves, 61 per cent report having tanned skin, and that incidental sun exposure is just as risky, the council says.
Ad. Article continues below.
A new campaign has set out to remind Australians that UV damage adds up.
"It can happen when you are putting the clothes on the line or fixing the car when sun protection is not front of mind,' says the Chair of Cancer Council Australia's Public Health Committee, Craig Sinclair.
"You skin is like a memory bank, it remembers all the time outdoors unprotected — all the sunburns, tans and solarium visits. This is particularly important throughout summer when UV rays hit extreme levels. The damage all adds up and increases your risk of skin cancer," he says.
The Cancer Council research shows that people still aren't applying sunscreen and other protection as vigorously as they should, mistaking cloudy days for being low-risk, and forgetting to cover up while cooking a barbecue or doing hobbies outdoors.
In summer, in can take as little as eight to 15 minutes to get sunburnt in Australia, so remember to cover up when you step out the back door!
Do you cover up all the time or are you guilty of a few slip-ups?