Your GP could be putting your future health at risk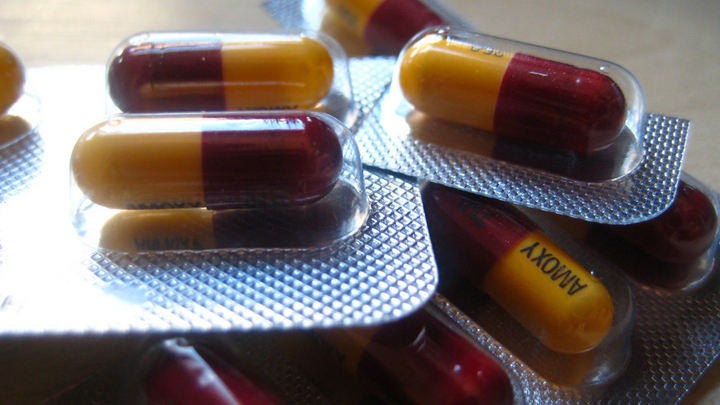 If you walk into your doctor's office with a bit of a cough or perhaps a sore ear you might think nothing of getting a prescription for an antibiotic from your Doctor to help that nasty bug on its way. New research has found that this is putting you at greater risk of more severe infections that the antibiotic will no longer be able to do anything about.
Ad. Article continues below.
It is understandable that when you are feeling poorly, you want something that will help sooner rather than wait for the body to fight off the virus naturally. Experts say the problem with the overuse of antibiotics is causing patients to become immune to them so when they are needed for serious medial issues they are ineffective.
Dr Frank Jones, President of the Royal Australian College of General Practitioners, told The Herald Sun "The implications of antibiotic resistance for the future of our health are really, really frightening". Dr Jones continued "I think it is a cultural thing for doctors and specialists to actually make sure the prescribing of antibiotics is appropriate and is necessary. It is multi-factorial, but we have to do something about it because the problem is immense, absolutely immense."
The study which was done on over four million patients over a decade, has given Doctors the evidence that they need to discontinue the heavy stream of antibiotic prescriptions. When you consider that Australia has higher rate of the antibiotic prescriptions than the UK the study comes as an urgent wake-up call.
While antibiotics do help with a quicker recovery from viral infections these infections can be cured just as well within the body. Experts also warn that one in ten patients can also suffer serious side effects from antibiotics including rashes, vomiting, diarrhoea, and in some extreme cases anaphylaxis.
As with any new research you should always discuss your concerns with your Doctor to get the best advice for your personal situation.
Have you been prescribed antibiotics regularly? Are you concerns that this will make you more vulnerable to future illness? Do you prefer to let your body handle the problem?