Your furry friend could save your life with a single sniff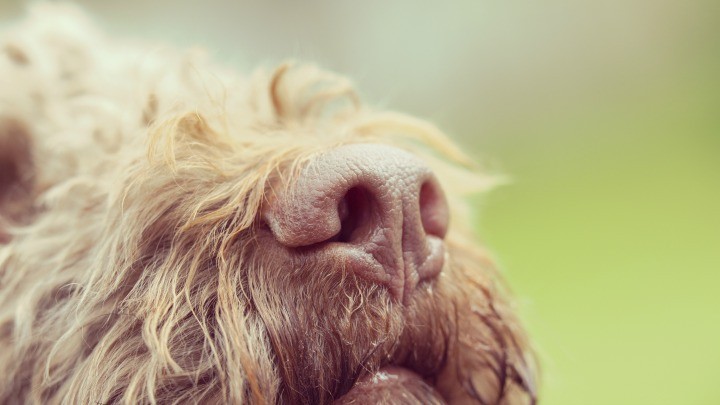 You know dogs have a particularly keen sense of smell, using their noses to sniff out drugs, explosives and even missing people, but a bit of imagination at the Prostate Cancer Foundation of Australia has led researchers on an unexpected pathway to success.
Dr Wendy Winnall said in a statement that researchers have had some success in training dogs to detect lung cancer by smelling the breath of humans, but now man's best friends is being trained to detect prostate cancer by sniffing urine.
She says it's hoped the dogs can detect the presence of volatile organic compounds (VOCs), the tiny molecules released by the body in fluids such as urine and sweat.
Already research has been carried out in Britain and Italy. Dogs were trained to recognise VOCs growing out of control in hundreds of samples of human urine, with mixed results.
Despite the variations the results have indicated that it is highly likely the urine of someone with prostate cancer contains a distinctive make-up of VOCs than the urine of someone without the cancer.
Ad. Article continues below.
"A much larger clinical trial needs to be conducted in order to validate these promising results. Urine samples are needed from different geographical regions, taking into account factors that will affect the urine such as ethnicity, age, smoking status and family history," Winnall says.
In Australia, prostate cancer is the most commonly diagnosed cancer in men. More than 3,000 men die of prostate cancer every year in Australia. The disease is age-dependent, meaning that your chances of developing prostate cancer increases as you get older. There is a one in five change you will develop the disease by the time you reach 85 years of age.
Currently prostate cancer can only be detected and diagnosed by a doctor by physically examining a patient and a blood test.
Do you know the signs of prostate cancer? What do you think about the idea of dogs being trained to detect the disease?