Your eyebrows are sisters: How to take care of ageing brows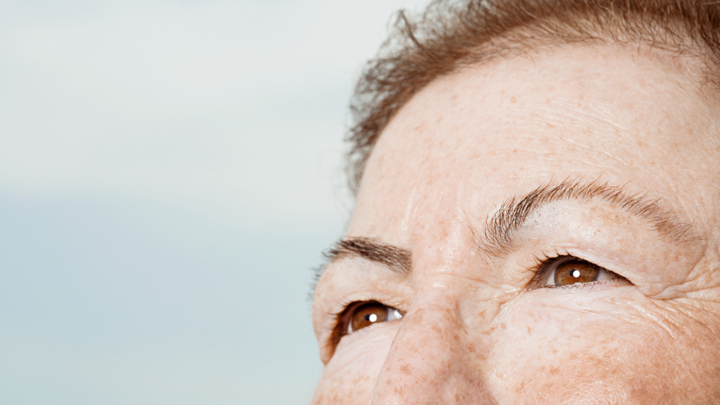 When discussing makeup, I always stress the importance of prominent eyebrows, so often overlooked by over 60s; your eyebrows frame your face, give definition, balance and symmetry; not that they each have to be exactly the same shape; after all, they are sisters not twins.
Some of us will find that as we age our eyebrows become long, bushy and coarse. They may change colour to white or grey, they may grow erratically or become thin and sparse.
WHAT TO DO?
You will need a pair of pointed sharp scissors, a pair of Tweezerman tweezers and a magnifying mirror.
It is most important not to pluck coarse or white or erratically growing hairs from the body of the eyebrow, only pluck strays because the brow hairs may not necessarily grow again now that we are 60 plus.
If your brows are overly bushy, trim carefully with the sharp scissors to reduce length and thickness. Don't be hesitant, but cut eyebrow hairs slowly and gradually, one or two at a time; don't just shear across the top.
Pluck any strays between the eyes, underneath the brows or hairs that are spoiling the shape.
If your eyebrows are reasonably normal, just coarser than when you were younger, trim erratic hairs with the sharp scissors and pluck any strays spoiling the shape. Of course your beautician can do all this beautifully for you if you choose. I am not a fan of eyebrow waxing because it can sometimes lead to ingrown hairs.
Have your eyebrows dyed about every three to four weeks at your hairdressing salon during your regular hair appointment; as dark as you can go to suit your complexion and hair colour. I have my hair coloured medium brown with gold and blonde highlights. My hairdresser mixes half brown and half black for my brow colour.
Ad. Article continues below.
If your hair colour is grey or white, eyebrow colour is a little more tricky. Experiment with various shades of grey (maybe 50?) until you have the perfect colour to match your complexion and hair. Show your hairdresser so that she can match the eyebrow tint. You will still need to "finish" your eyebrows each morning to fill-in and shape them, even though they are tinted.
Step-by-step for perfect eyebrows:
Wipe any makeup or powder from your eyebrows with a small piece of tissue or a cotton bud, then brush with your eyebrow brush. I use an instant brow volumiser, consisting of silky fibres, instead of an eyebrow pencil to colour my brows. A very natural look. Then I use a sharp eyebrow pencil in the same shade to define the edges. I am enjoying squared-off inner ends at present.
You may choose to stay with eyebrow pencil. Have a thick soft pencil for feathering colour and a fine sharp one for the edges.
A little eyebrow gel brushed on now to hold everything in place.
I have a friend who swears by her eyebrow template to quickly and easily aid colouring and shaping her eyebrows. Look out for one.
If colouring and shaping your eyebrows is a "first" for you, experiment at the magnifying mirror and if you feel that darker, more prominent eyebrows are too much of a sudden change, remember to stand back and view the overall effect; hairline to chin then top-to-toe because that is what others see.
Ad. Article continues below.
Recently, I was concerned about sagging mini folds between and to the sides of my eyebrows. My cosmetic medical clinician suggested two botox injections, one in each problem area. the result is just fantastic; a lovely smooth and open look to the eyebrow area; I am thrilled. A subtle "lift" really. Give it a go! The deep crease between the brows can be erased too at your cosmetic clinic using some filler. I had this done 25 years ago and the crease has never returned.
Have a look at the cover photograph of my recent book "Health & Beauty Tips for Women Aged between 60 & 80" for an example of strong, sisterly eyebrows framing the face. Even though you may prefer to go a littler lighter in shade, this photograph demonstrates how fundamental strong eyebrows are to our appearance.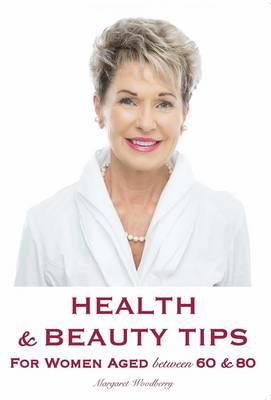 Tell us, do you take care of your eyebrows? What do you do?