You may think this is a healthy treat, but experts are warning not to buy it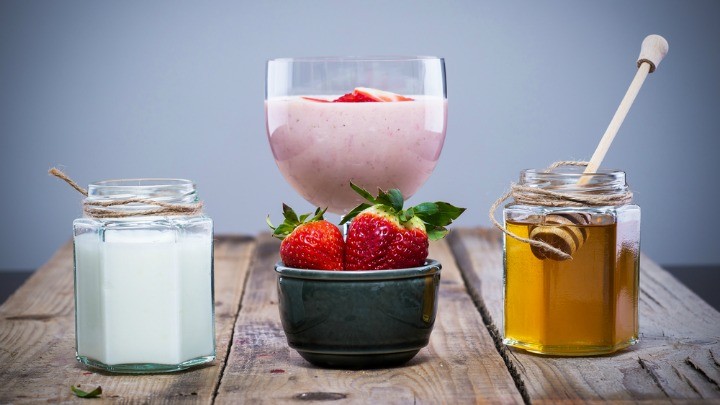 Health experts are warning consumers against buying into the idea that every smoothie is a healthy smoothie. Research released this week revealed that many fruit drinks from popular food chains, like Gloria Jeans and Boost Juice, have more calories than a burger from McDonald's.
Ad. Article continues below.
Many of the smoothies are labelled at '98% fat free' and packed with 'real fruit', but it's the huge amount of sugar in each drink that has experts worried. Australians have been flooded with information about health foods in recent years with many of us being told fruit-based smoothies are a healthy option and a great snack to grab on the go. In a confusing move though, experts now say we should be wary of many of these fruity drinks.
A survey of 40 popular smoothies, frappes and shakes from some of Australia's most popular outlets found Gloria Jean's 98 per cent fat free Mango Fruzie contained a huge amount of sugar, with a shocking 123 grams or 31 teaspoons' worth in each serve. The popular drink has nearly double the amount of sugar as a 600ml bottle of Coca-Cola, sending its kilojoule level skyrocketing to beyond that of a McDonald's Big Mac, which has has 2060 kilojoules.
"Food outlets use phrases like 97 per cent 'fat free' or 'dairy free' to make their smoothies and frappes sound healthy, but … these drinks can actually do more harm than good," dietitian Alison Ginn told the Sydney Morning Herald.
"Like with soft drinks and other sugary drinks, regular consumption of frappes and smoothies can contribute to weight gain and a build up of toxic fat around your organs, which increases the risk of type 2 diabetes, heart disease and some cancers," Ms Ginn said.
Gloria Jeans wasn't the only chained that suffered a bad review though, with Boost Juice's Brekkie to Go-Go Super packed with 24% more kilojoules than a Big Mac. In light of this new information, it seems we have to be even more vigilant with our diets than ever before.
Have you bought one of these smoothies before? Are you surprised by how much sugar they contained?