Would you be healthier if you ate like a caveman?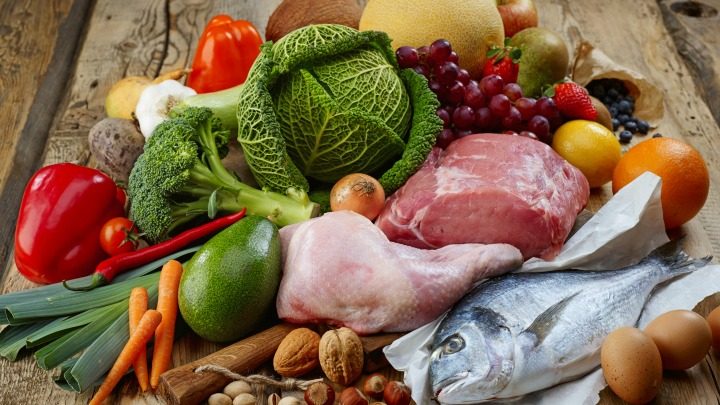 Believe it or not, the paleo philosophy is not something that landed in our laps over the last couple of years and it certainly didn't get its start thanks to a media-savvy chef whose face occasionally pops up on your television screen.
In actual fact the concept — once known as the 'caveman diet' — was quite prominent in the 1970s, with various authors and researchers promoting its benefits,which probably explains why debate around the weight loss and disease prevention claims are so hotly contested today.
Here's what you might actually know: the paleo diet is based on this notion that your bodies are able to perform at their best if you eat the way your paleolithic ancestors did more than 10,000 years ago. The focus here is on fresh vegetables, fruit, fish, lean meat and healthy fats.
It's bad news if you like processed foods, but even worse for fans of like dairy and grains, which are all no-nos.
Associate professor Time Crowe of Deakin University says while the paleo lifestyle is by no means perfect — it calls for less carbohydrates than recommended by the Australian health guidelines for a start — there are some benefits.
Ad. Article continues below.
With more than one-third of Australians partial to "discretionary foods" such as soft drinks, alcohol, cakes, sweets and patries, the fact you'd have to cut these things out entirely if following the paleo concept is a good thing as far as your waistline is concerned according to Crowe.
"When you look through the research there is some small benefits in terms of improving weight, improving blood pressure, improving blood sugar — metabolic changes that are certainly … beneficial," general practitioner Dr Christopher Pitt says.
However, it's that paleo cuts out entire food groups that has people worried.
If you are to follow the true paleo diet, you know, the way in which your ancestors ate, it is actually very hard to do. The meats available 10,000-plus years ago would have been very different to what you have available today for a start, but there is also increasing evidence to suggest grains, legumes and vegetables related to the modern potato were being eaten at least 30,000 years ago, which kind of taints the 'science' of the argument.
Crowe told the ABC that the rational for excluding all elgumes, all grains and dairy foods was "very weak indeed".
Ad. Article continues below.
Current Australian guidelines recommend you eat a nutritious diet and keep physically active to ensure your muscles remain strong and your weight remains in a healthy range for your age group. This includes consuming between four and six serves of grains a day and at least four serves of dairy per day if you are 60 years of age or older.
"Longer term, if we look at preventing heart disease and diabetes, consistently it's whole grain foods that come up as being of benefit, and also legumes as well, because of their fibre content. These are foods that have been part of our diet for thousands of years," Crowe says.
As a practising dietician, Crowe says the paleo diet is better than a lot of the other fad diets on the market at the moment.
He acknowledges that while the science behind it is a bit shaky, but it's a step in the right direction if you are looking to eat better and recommended a 'relaxed' reading of the diet's guidelines.
"You've got to be careful," he says. "Because you're not having any dairy products, there's certainly a big lack of calcium." And if you're aged over-60 years or you have certain medical conditions that alone can have a damaging effect on your overall health and wellbeing.
Best talk to a GP or a dietician before making any firm decisions, you'd think.
Have you ever followed a diet? How did it change your lifestyle? What dietary steps are you taking now to maintain the balance?