Worse than terror: the Ebola virus is now on US soil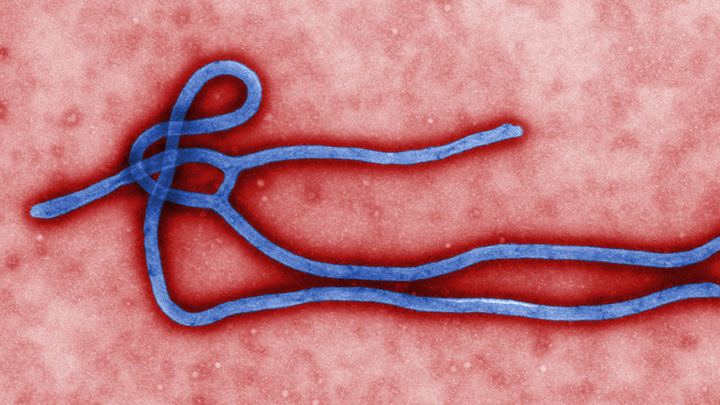 Ebola has been diagnosed for the first time in the USA this week. Will it be containable now it has arrived outside of Africa with modern medicine and hospital support or could it become the next terrible epidemic to take the entire world by storm?
More than 3,000 people are dead in West Africa from Ebola and the Centre for Disease Control and Prevention told American hospitals about a month ago that they should prepare for an outbreak on their soil. Although Ebola is spread through body fluids, it progresses rapidly and carries a high risk of death in sufferers.
The Dallas man who has the Ebola virus contracted the disease from an ill native in Liberia and is now fighting for his life in hospital. He did not seek medical assistance for a number of days before he was diagnosed with Ebola and could have come in contact with up to 100 people. He was initially turned away from a local hospital after his symptoms weren't considered serious. He also lied on his airport screening questionnaire when he returned from his home country of Liberia, saying he did not have contact with anyone who had Ebola, and so he will be prosecuted. Does this mean that we may see an outbreak in the U.S. and maybe even Australia because of one man?
His four close family members have been ordered to stay home in Dallas with police guarding to make sure they do not leave. Although they've taken these measures now, no one is sure of the exact number of people the man came into contact with while he was contagious, but it is suspected to be up to 100. This is alarming news considering world leading scientists have predicted Ebola may kill up to 1.4 million by January. The outbreak in West Africa has spiralled out of control with projections that there could be hundreds of thousands of cases just in those countries by the end of the year, said Bryan Lewis, a computational epidemiologist at the Virginia Bioinformatics Institute.
Ad. Article continues below.
Immigration around the world have been tough on anyone who returns from West Africa but this man slipped through. Have they really been tough enough? It makes you wonder if the priority in our airports this past couple of weeks has been more focussed on terrorism and not on a rampant virus that could see the loss of so many lives, even in developed countries….arguably more than the threat terrorism poses.
It feels like a country will only begin to place importance on a viral outbreak when it has an economic impact and arrives physically on their soil…but by then it could be too late. Do you think this is a fair call?
Is it too late to control the virus and its outbreak in developed countries? Should Australia be more prepared for an outbreak here? Tell us what you think below.