Women can't get enough of this cheeky website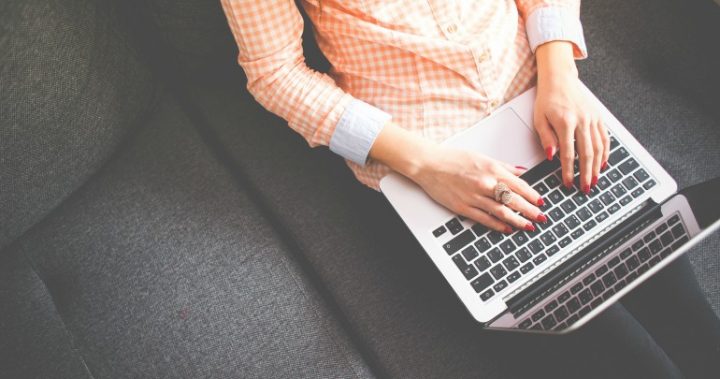 Pleasing a woman in the bedroom can be a difficult task. Even when things seem to be going well, chances are we're not enjoying it as much as you think. Why? Because women's bodies are complicated and sometimes even we don't know the trick to pleasing ourselves. But a new website is teaching women how to take control of their sexual pleasure to benefit themselves and their partners. 
OMGYes is a sexual pleasure education and information site for women, but it can also be viewed and used through your smartphone's web browser (just maybe not while you're riding public transport or in a crowd of people).
After watching some instructional videos, OMGYes users can practise clitoral stimulation techniques with an interactive vulva on their touchscreen. The techniques in the videos have been proven effective by research with more than 2,000 participants aged between 18 and 95. 
Read more: How to keep your man active in the bedroom
The women were asked to respond to surveys about their orgasms and how they pleasured themselves: "co-founder Lydia Daniller said it was difficult initially to find older women who were willing to participate, but those who did respond to questions were enthusiastic", according to a Senior Planet article.
Ad. Article continues below.
According to news.com.au, despite the website being US-based, "the majority of users per capita are in Australia". It's unclear whether that's because Australian women are less satisfied, or simply because they're more open about wanting to try different techniques in the bedroom. 
Read more: After a 200-year wait, the speculum is being redesigned
In a GQ interview last year, co-founder Rob Perkins was questioned about the touchable and interactive videos. 
"What we found in our early research, especially talking to older women, is that they had these sort of a-ha! moments throughout their lives that showed them more effective ways to identify what they liked and communicate it. But there weren't really words for those things. There are words for anything that can go wrong, but there aren't words for the different methods that lead to more pleasure." 
According to sex therapist Lynda Carlyle, sexual pleasure "comes down to how we feel about ourselves". 
"Context and environment act as cues for connection and intimacy, so considering what you enjoy, what gives you pleasure, and what turns you on enriches the experience. Your ability to relate to a partner, communicate your wants and desires and accommodate the wants and desires of another person is the tricky part," Carlyle says. 
Do you think women need to understand more about their sexual pleasure? Would you ever try out a website like this?