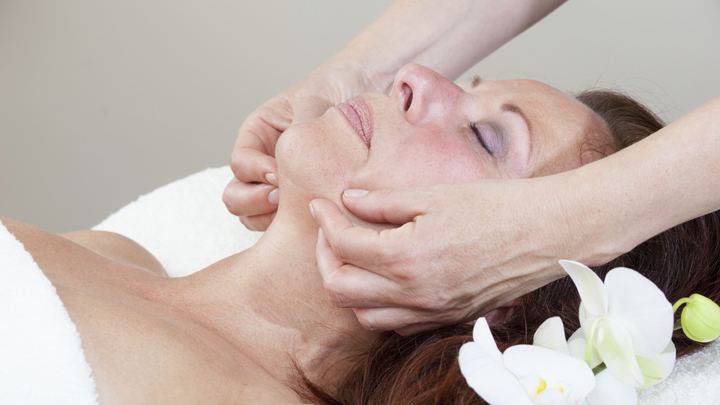 Have you ever wondered what a medi-spa has to offer you in your 60s? For many, the concept of going to a medi-spa may be new and for others a medi-spa is seen as a luxury that only the rich and famous can afford. Good news! There are now a range of clinically proven treatments available to the everyday person, with each service providing an affordable and proven solution to some of the most common skin concerns in your sixties. Treatments offer both short and long term results for a wide range of skin concerns from wrinkles, age spots, hair removal, dull skin and loss of facial volume. All treatments are non-surgical and are delivered by highly trained professionals in a high quality clinic environment.
Demand for these services are on the increase, and as we learn to take better care of our skin and wellbeing, medi-spas are now becoming the new norm. Your green grocer, personal trainer and your friendly bank teller are all in on the action, with treatment adoption and acceptability at an all-time high.
Growing old is mandatory, looking old is optional.
Your guide to picking the best skin treatments in your 60s
Anti-wrinkle injections
Anti-wrinkle injections work by preventing or reducing muscle movement which causes creasing of the skin (wrinkles). It can take up to 3 days for anti-wrinkle injections to take effect and up to 14 days to reach maximum effect.
Benefits:
to reduce lines and wrinkles such as frown lines, crow's feet, and lines around the mouth, eyes, forehead and nose, for a softer, more refreshed appearance.
commonly used on facial features; however they can also be used for Platysma bands of the neck to smooth and elongate the appearance of the neck, and to reduce excessive sweating under arms and breasts.
provide relief from tight jaws and teeth grinding.
Perfect for:
General ageing around high traffic areas such as the mouth, eyes and forehead.
All ages, to reduce and prevent lines and wrinkles.
All ages, to reduce excessive sweating or teeth grinding.
Suitable for males and females.
Estimated treatment time: 15-30 minutes
9 Step Microdermabrasion
The 9 Step Microdermabrasion is a proven treatment that is ideal for facial and body exfoliation and nourishment. This treatment includes exfoliation, microdermabrasion, extractions, peel, nourishment, hydration and protection.
Benefits:
Encourages new cell growth, clears congestion, exfoliates and improves circulation needed for skin cell renewal.
Helps provide hydration and nourishment to the skin.
Microdermabrasion is an effective acne management solution.
Improves skin texture and tone.
Whatever your age or skin type, microdermabrasion is a painless and effective procedure with little to no downtime.
Perfect for:
Suitable for tired, dehydrated skin, uneven skin texture and tone.
Suitable for males and females.
Estimated treatment time: 45 minutes. Clients can also enjoy an Express Microdermabrasion in only 20 minutes.
Laser for Pigmentation
Laser is used to even out skin tone, target freckles, brown patches and sun spots. This is achieved through the use of high grade medical laser equipment, which targets the Melanin in the skin to reduce and lighten pigmentation.
Benefits:
Evens out skin tone.
Reduction in pigmentation.
Perfect for:
Suitable for males and females.
Estimated treatment time: 15-45 minutes.
Max RF
Max RF combines Fractional Radio Frequency and Dermal stamping to direct energy into the layers of the skin. This micro needle treatment can stimulate the production of collagen and elastin and can be tailored to treat many skin concerns on the face and body.
Max RF can treat a wide range of skin concerns including:
Loose skin, fine lines and wrinkles, acne, stretch marks, scarring, open pores, general redness and poor skin texture.
Perfect for:
Suitable for skin that is loose or sagging.
Suitable for all skin types and colour.
Suitable for males and females.
Estimated treatment time: 45 minutes.
Chemical peels
Chemical peels are a rapid way to improve your skin, by safely removing the damaged outer layers. A wide range of chemical peels are available ranging from therapist administered superficial peels to deeper more advanced peels. Each chemical peel has its unique benefits and formulas which can be selected to suit your specific needs and lifestyle.
Benefits:
Leaves fresh, new skin cells and encourages improved circulation and collagen rejuvenation.
Reduction in the appearance of fine lines, acne and scarring.
Lighten, brighten and even out skin texture and tone.
Reduce sun damage, pigmentation, age spots and Melasma.
Reduce open pores and blackheads.
Assist with complexion irregularities such as redness.
Perfect for:
Suitable for most skin types.
Suitable for skin with uneven texture and tone, pigmentation and age spots.
Suitable for males and females.
Estimated treatment time: 15 – 30 minutes.
Skin boosters or dermal fillers
Dermal fillers are an effective and immediate treatment for the recreation of facial volume and are the latest weapon against ageing.There is a range of dermal fillers that can be used to target specific areas of concern and the selected filler is typically administered with the application of a topical numbing cream prior to injection. As a result this treatment can be relatively painless, although some areas may be more sensitive than others.
Dermal fillers will dissolve over a period of time and this varies by individual and treatment.
Dermal fillers are commonly used for:
LIP ENHANCEMENT: plumping of lips and turning of the corners of the mouth upward to soften a surly look.
DEEP LINE REDUCTION: filling of deep lines
VOLUME ENHANCEMENT: shaping cheeks and jawlines that have lost volume and definition.
Perfect for:
Suitable for all skin types and colour.
Suitable for dehydrated and lack lustre skin.
Suitable for skin that is loose, sagging or clients whom are suffering from lose of facial volume.
Suitable for males and females.
Estimated treatment time: 15 – 45 minutes.