Why you need to make a list right now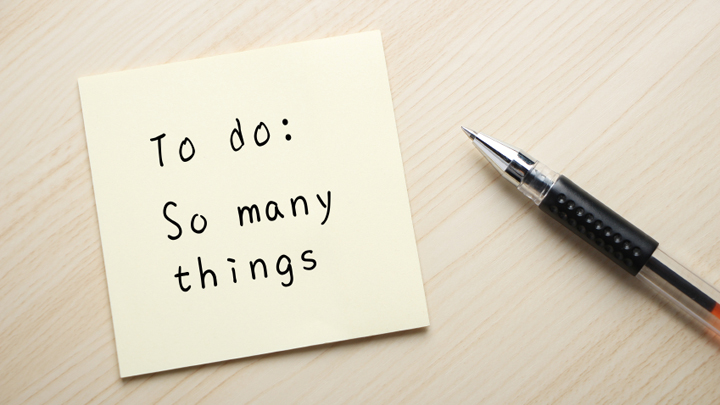 He's making a list and checking it twice!
The lyrics, of course, belong to the song, "Santa Claus Is Coming To Town". Santa found that making a list was valuable, and if it's good for Santa, it's good for us. Lists have tremendous importance in our lives. We use lists for many things: shopping, weddings and real estate, to name a few. Here I want to discuss three lists that can be of tremendous value:
Goal setting
Setting goals and writing them down gives you a greater chance to achieve success in life. When we set goals, we are making a list of those things we desire to attain in our lives. You can write goals in many areas of life: personal, health, business, or financial.
Ad. Article continues below.
Each year over the Christmas period, I assess what I have achieved during the year. I then become introspective and decide which goals I want to set for the upcoming year. I make sure to word my goals in the present tense as if I have already achieved them and make them as specific as possible. Also, I make sure to put an end date to achieve my goals. I do this whether "retired" or not. The following is an example of such goals:
I meet two new people each week by December 31, 2015
I attend four personal development seminars by October 31, 2015
I read a book a week by the end of December 31, 2015
I swim two kilometres a week, three times a week, by December 31, 2015
I organise at least one talk a month in the community by December 31, 2015
The sample above is a small one, but you get the picture. What is most important in goal setting is that you have identified a purpose in your life. Your goals need to be congruent with that purpose. You must see that every goal that you write in some way fulfils your purpose which also needs to be written down. Both your goals and purpose statement need to be easily accessible, and you need to read them with regularity.
Daily to-do list
Ad. Article continues below.
Writing a daily list can keep you on track. Select the highest priority things that you need to do each day and make a note of them. Make sure that they are congruent with your goals and purpose. You can make a case that taking out the rubbish can help to fulfil your purpose––it's something we all need to do––but that shouldn't be high on your priorities. Write down those things that inspire you.
If you value your social life in retirement, then your list will be related to making a social connection. If you value writing a book, then your list will detail areas such as researching information, meeting experts in your area of interest or detailing how many pages you will write on a particular day.
If you write it, you are more likely to do it.
List what you seek in a partner
Ad. Article continues below.
Did you ever think that writing a list of what you want in a partner could attract that person into your life? My wife, Adele did this, and it changed her life.
Six months before our first date, Adele wrote a list of the qualities that she wanted in a male partner. She wrote about physical characteristics, profession, finances, interests, sex, and family. She also wrote down how she would love the relationship to be. For Adele, being an equal partner was very important and meant that the other partner respect her profession,  finances, and ideas about the future. She wrote three pages and put the list in her night-table drawer.
A few weeks later she was introduced to me. Initially, Adele did not see how the relationship would proceed as I was so different from anyone she had had in her life, but there was some chemistry––there was a spark.
Six months later, Adele happened to go through the drawer of her nightstand and came across her list of what she wanted in a partner. To her surprise, she discovered that I fulfilled virtually everything on her list.
So don't wait until Santa comes to town and hope that he brings you gifts from his list. Instead, use lists yourself to empower your life.
Do you make lists? What was the last list you completed? What was on it?