Why this doctor is pushing for the Chiropractic Board to be sacked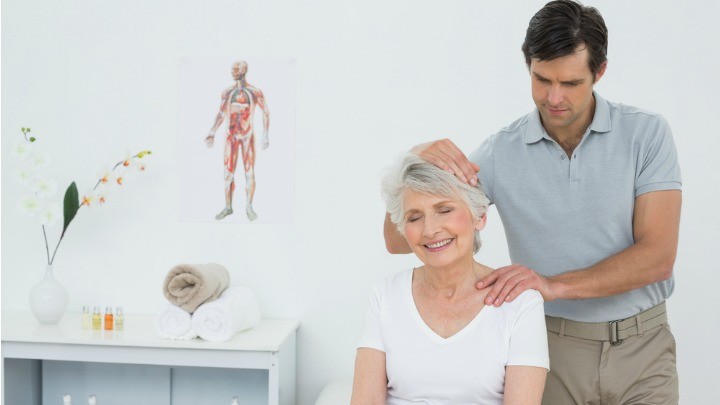 Do you see a chiropractor or are you dead against them? Of all the complementary health professionals out there, "chiros" seem to attract the strongest attitudes: people either love them or hate them.
Yesterday a doctor made headlines by calling for the Chiropractic Board of Australia to be sacked or replaced, saying that practitioners were making false claims about the benefits of chiropractic treatments.
The ABC reports that Dr Ken Harvey has made a case for the dismissal of the board because it hasn't cracked down (pardon the pun) on claims that practitioners can cure asthma or stop babies from crying.
"My colleagues and I did a survey and found at least 200 chiropractic websites that we believe were making claims that breached the national law," he said.
According to the doctor, after 10 formal complaints, involving 67 such claims, only one of the websites had changed its wording and become compliant.
Ad. Article continues below.
Dr Harvey has the support of consumer advocate. Erin Turner from Choice, said misleading claims were widespread in the industry: "Things like claims that you shouldn't be vaccinating your children, or recommendations for treatments that have no scientific evidence," Ms Turner said.
"We need to make sure that when we see a misleading claim, that a body's able to act and take it down to make sure that no one's harmed."
A spokesman for non profit group Friends of Science in Medicine, told The New Daily that clients should seek out "moderate" chiropractors who specialise in back pain and avoid "extreme" practitioners with unscientific views.
"There are moderate chiropractors who we do not condemn. They are mostly applying their skills to musculoskeletal medicine, mostly looking after back disorders and they apply essentially physiotherapy-type of care," Friends of Science in Medicine vice-president Professor Alastair McLennan said.
"The public should watch out for any practitioner saying they can treat an infection [or] an organ that's not the back."
Ad. Article continues below.
CEO of AHPRA, the health regulator, Martin Fletcher said ,"We recognise that there's a small number of chiropractors with hardline views, we've referred three of these matters to the ACCC, who have different powers under Australian consumer law, and where our powers are enough, we are using them to initiate disciplinary action."
"I don't believe there is a widespread problem, and as I say, our experience has been that in the vast majority of cases, when we draw the attention of the chiropractor to something that may be in breach of the advertising requirements, they take the steps to amend that advertising."
Do you see a chiropractor? Is it for back pain or something else?Share your experiences below.