Why a dry mouth needs to be taken seriously
Sponsored Content
Dental
1 year ago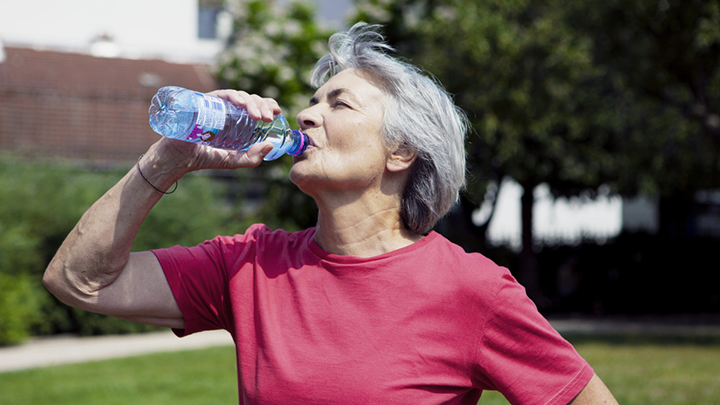 Up to 1 in 4 Australians experience a dry mouth – but only 7% will do something about it, even though there are readily available ways we can address it.
A dry mouth begins when something stops the salivary glands from producing the saliva they need to keep your mouth moistened. Sometimes it can be a specific illness or procedure; often it's simply a side effect of a medication, or an interaction between multiple medications.
Many people will simply put up with the day-to-day discomforts of a dry mouth without realising it can be relieved.
A dry mouth can genuinely affect your quality of life by making fundamental activities more difficult. Without enough saliva, simply eating and talking can be inherently uncomfortable processes.
How can I treat it?
There are two important ways you may be able to turn your situation around – starting today.
The most important step is to see your GP to better understand what might be causing your dry mouth, and whether or not it's something you can avoid.
Secondly, you can make life with a dry mouth easier on a practical day-to-day basis.
Biotene is a range of oral care products specially formulated for those with a dry mouth. It's a simple, unobtrusive way to help relieve the discomfort that can hold you back from the life you want.
Available in supermarkets and pharmacies, Biotene can help moisturise your dry mouth and offer immediate relief whenever you need it throughout the day.
With a combination of mouthwash, toothpaste, mouth spray and moisturising gel, you can find comfort and relief right around the clock – without getting in the way of your lifestyle or routine.
Click here to learn more about the easy, practical ways you can relieve a dry mouth from day to day.
This post is sponsored by GlaxoSmithKline Consumer Healthcare. For more information, please visit the Biotene website.

Try the flexible treatment approach to your osteoarthritis pain Trust Panadol Osteo to manage your everyday osteoarthritis pain but when pain flares-up, target the pain and inflammation with Voltaren Osteo Gel 12 Hourly. To learn more about how you can get back in control of your osteoarthritis pain, visit MyOsteoLife.com.au