Whoopi Goldberg is a 'gunjapreneur'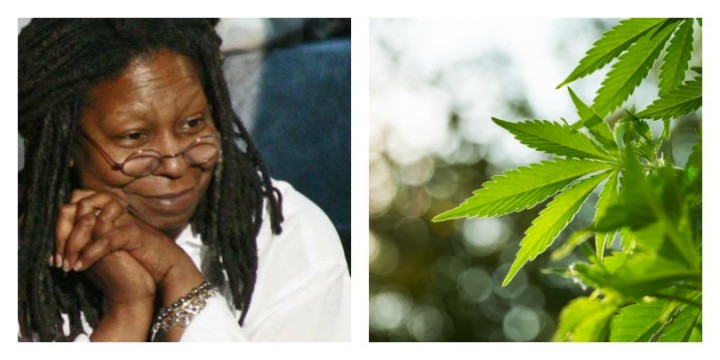 Comedian and host of The View, Whoopi Goldberg has announced plans to put her name and finances into an official medical-marijuana business.
According to USA Today, Goldberg is just one of a number of high profile celebrities looking to get into the marijuana marketplace.
A medical-marijuana user herself, 60-year-old Goldberg will join with Maya Elisabeth, a leading edibles maker and 'canna-businesswoman' to deliver a range of products designed to provide relief from menstrual cramps.
"There are lots of people trying to get you high. We're just trying to get you comfortable." #whoopiandmaya https://t.co/pvNcvJDGAQ via Inc

— Whoopi & Maya (@whoopiandmaya) March 31, 2016
Ad. Article continues below.
The Whoopi & Maya company will offer edibles, tinctures, topical rubs and a bath soak.
Though it is currently illegal in Australia, the federal government announced last October that it would consider legalising the growing of cannabis for medicinal and research purposes.
At the time health minister Susan Ley said, "Allowing the cultivation of legal medicinal cannabis crops in Australia under strict controls strikes the right balance between patient access, community protection and our international ­obligations."
Victorian premier Daniel Andrews supported this decision, announcing that his government would provide legal access to locally manufactured medicinal marijuana products from 2017.
Goldberg says she uses medicinal marijuana to alleviate glaucoma-related headaches. She says that the products have also been used to ease her own cramps and pain.
Would you consider medicinal marijuana to control pain and discomfort you are epxeriencing? Are there better methods of pain management rather than drug use?