8 amazing emergency beauty product replacements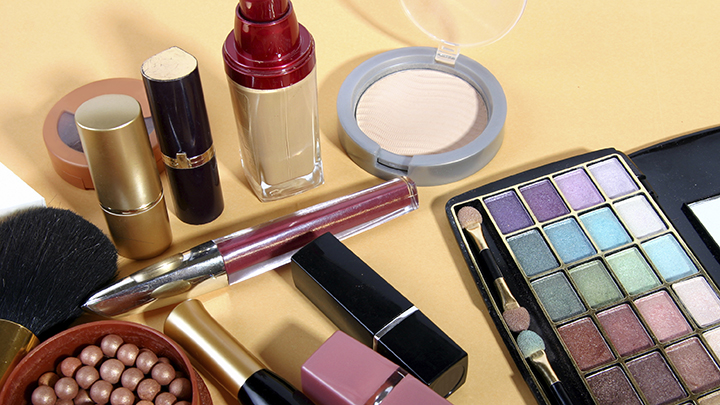 It may feel that the world is coming to an end when your make-up runs out! What to do from here? Do you go out and spend a fortune on more make up? Or do you find an alternative solution…
Here at Starts At Sixty we try our best to give you the best tips you didn't know. In saying this, we have gathered the top 8 tips for when you run out of beauty products.
They may surprise you, and even become very useful for your everyday disasters!
1. No nail polish remover?
Ad. Article continues below.
Use perfume! Your favourite bottle of perfume will remove nail lacquer when youre in a pinch. Ethyl acetate, a solvent used in perfume, also happens to be the key ingredient in non-acetone nail polish remover. Spritz a cotton ball until it's soaked with fragrance, then wipe off lacquer as usual.
2. No deodorant?
Use baking soda. Being caught without deodorant can be pretty anxiety-inducing (it's also never subtle to do a midday pit check!). Luckily, that box of Arm & Hammer that absorbs odours in your fridge does the same thing under your arms. Baking soda breaks down and neutralises the acids that cause body odor. Simply mix the powder with a little bit of water and rub on.
Ad. Article continues below.
3. No eye makeup remover?
Use organic coconut oil. Oils can help to break down waxy products like eyeliner, mascara, and eye shadows, and the most effective eye removers have oils in them. So if you're out of your favorite remover, reach for some organic coconut oil instead to get the job done. Another added perk of this hack? Not only is coconut oil effective on waterproof makeup, it's also super gentle and conditioning for the lashes.
 4. No primer?
Use aloe vera gel. Aloe vera gel makes a great primer substitute. It helps to hydrate and smooth the surface of the skin and minimize pores! The gel also helps to keep makeup in place and looking fresh, and is especially great for people with combination to dry skin.
Ad. Article continues below.
5. No eyeliner
Use an angled brush and mascara. Mascara is very similar to a cream or gel liner in formulation, and can double as eyeliner when you don't have one. For best results, choose a waterproof mascara because it'll be less likely to break down from the natural oils on your eyelid. Simply pick up a bit of the product from your mascara wand using an angled brush and apply as you would a cream liner.
6. No powder
Ad. Article continues below.
Use cornstarch. Cornstarch takes away shine and maintains the balance of oils on the face. It also ensures the makeup's longevity and won't alter the foundation color as long as its applied correctly.Use a large face brush and shake off the excess vigorously. Try tapping the brush against a hard surface to ensure a light application. Feather a light dusting over the face and you're done! Keep in mind that cornstarch is a white powder, so its best for fair complexions. Dark-skinned beauties can add some cocoa powder to the mix to get the right shade.
7. No bronzer?
Use cocoa powder. As long as you're not allergic, it's a great safe substitute for bronzer, plus it smells great too! Add the powder into some cornstarch little by little until you reach the perfect shade for you. Once you approve of the tone, apply with a large bronzer brush as you would with any store-bought bronzer.
Ad. Article continues below.
8. No moisturiser?
Save your sheet masks. Any beauty junkie has a stash of their favorite sheet masks for a lazy spa session! But these cloth masks are soaked in essence and packed with the same potent vitamins, antioxidants, and other active ingredients commonly found in some of the market's best serums and moisturisers. The masks are so drenched with the good stuff, in fact, that theres often a ton left over in each individual packet. That means you can drain any extra essence into a travel-sized container and pop it into your purse! You'll have some on hand whenever you need it. Tap it on top of your cheekbones for an easy glow, or pat it on after the gym so you can have a flawless, makeup-free complexion!
Source: Teenvogue.com
Have you used these tricks before? What other tricks do you know? Help us out and tell us below!