When a rash is more than 'just a rash'?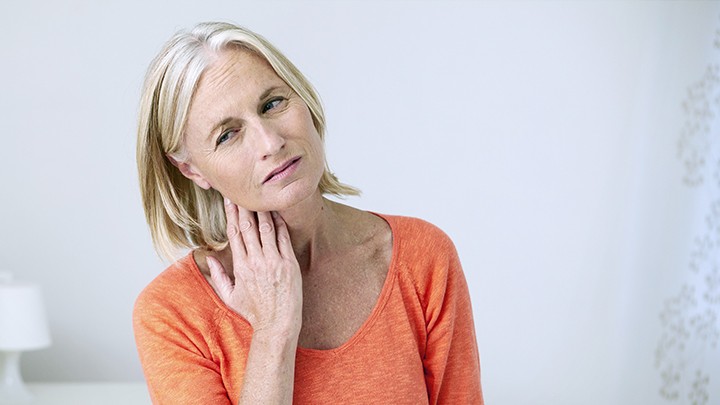 Summer can be a "rashy" time of year, what with being out in the sun a lot more, feeling the heat, and applying all sorts of lotions and potions to our exposed skin. But not all rashes are created equal.
Daniela Kroshinsky, Associate Professor of Dermatology at Harvard Medical School, says, "Most rashes are not life-threatening, but some can signal something more serious. Since rashes can have many causes, if you have concerns, the best way to correctly diagnose a rash is to see a doctor for evaluation".1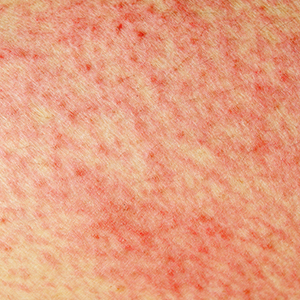 Skin rashes come in all kinds of forms: they may be itchy, hot, scaly, bumpy or blotchy, and sometimes, blisters may occur.1
There are many skin conditions that commonly affect those over 60, and in some cases, treatment may simply be a matter of applying a topical balm or cream that your doctor recommends.2,3
But occasionally, a rash can be a sign of something more serious. In fact, many symptoms may be associated with shingles, and the sooner you can seek medical advice to confirm diagnosis, the better.
Ad. Article continues below.
Click here to learn more about shingles, or read on for some key warning signs to look out for…

Signs to look out for that might suggest a rash could be shingles:
It appears suddenly and spreads quickly. If a rash appears suddenly and spreads quickly across the body, it's important to not just 'wait and see' what happens, but to seek medical assessment right away.

Shingles rash, (caused by a reactivation of the chickenpox virus later in life), may start small at first, and then evolve through pustular, ulcer, and crust stages.4,5 Shingles needs to be treated within 72 hours of symptom onset, as it can lead to longer-term nerve pain, which can last months or even years.4
Blisters or infection appear on the surface. Especially in summer, it could be easy to mistake a problem rash for just a bit of nasty sunburn. A rash with blisters could be a sign of shingles.4
Ad. Article continues below.
The rash is painful. Abnormal skin sensations and pain are the most common symptoms of shingles.5 Shingles, aside from causing itchiness, tingling, sensitivity and soreness, can also cause more severe burning, electric or stabbing sensations.6 In up to half of cases in those over the age of 50, longer-term nerve pain can occur.7
It's only on one side of body. Whilst rashes may often appear in multiple areas of the body, if a rash appears on only one side of the body, not crossing over the mid-point of the body, it could be a sign of shingles.5 
You feel unwell or ill before or when the rash appears. Shingles is often preceded by a feeling of un-wellness before the rash begins to appear.4 This can manifest in various ways, including:4,6
Cramps and soreness
Fever
Headache
Sensitivity to light
If you have a rash you're concerned about, don't hesitate to see your doctor. Discuss with your doctor your risk of shingles and any common types of rash you should be looking out for.
Ad. Article continues below.
Visit www.shingles.com.au to learn more, or tell us:
Have you experienced a rash that turned out to be something more serious? What do you do to help avoid rashes in the summer heat?
This post is sponsored by bioCSL in support of the "Don't Shhh Shingles" public health education campaign. It was written as we feel it delivers valuable insights into a subject important to the Starts at 60 community.
For more information, please visit www.shingles.com.au
Ad. Article continues below.
References
American Academy of Dermatology. 2015. How to tell if a rash needs medical attention. Available online: https://www.aad.org/media/news-releases/how-to-tell-if-a-rash-needs-medical-attention (Last accessed 23 Dec, 2015)
J. Wey, D.Y. Chen. 2010. Common cutaneous disorders in the elderly. Journal of Clinical Gerontology & Geriatrics 36-41.
Lazare, J. Careful Attention to Aging Skin. 2012. Aging Well. Vol. 5 No. 5 P. 18. Available online: http://www.todaysgeriatricmedicine.com/archive/091712p18.shtml (Last accessed 12 Jan, 2016)
Cunningham A L. et al. 2008. The Prevention and Management of Herpes Zoster. MJA. Vol 188 No.3 pp. 171-176.
Harpaz R et al. 2008. Prevention of Herpes Zoster Recommendations of the Advisory Committee on Immunization Practices (ACIP). MMRW; 57 (RR-5):1-30.
Krause S J. and Backonja M M. 2003. Development of a Neuropathic Pain Questionnaire. Clinical Journal of Pain. Vol. 19 pp.306-314.
National Centre for Immunisation Research & Surveillance. Herpes Zoster Factsheet.