What's keeping AFL legend Sam Newman up at night?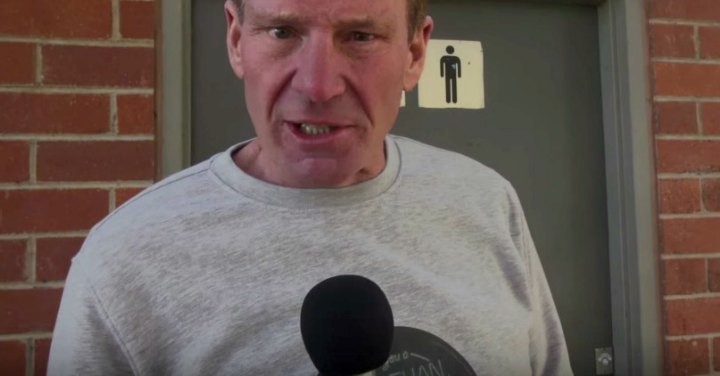 Sam Newman has been put through his paces in his toughest game yet: getting blokes to talk about something they really don't want to talk about.
The footy legend has taken on the challenge to be a "More than once a night man", walking for a day in the shoes of the thousands of men who suffer silently from an enlarged prostate.
The condition, known as benign prostatic hyperplasia (or BPH) is characterised by the need for frequent urination during the day, and several trips to the bathroom during the night.
In the short video Mr Newman filmed for Foundation 49: Men's Health, he is required to urgently seek a toilet whenever an alarm is triggered on his phone. He is caught out at golf, work and footy training, and endures a restless night.
Ad. Article continues below.
The 'More than once a night man' campaign was created to encourage Australian men to see their general practitioner if they prostate is  "taking the piss", in Sammy's words.
Mr Newman is only too happy to get behind the campaign.
"There are lots of issues and problems that men should be more proactive in talking to their GP about. This issue of enlarged prostates is another one of those. Blokes can be a bit slow to get to their doctor to discuss symptoms. Hopefully this campaign can change that as guys start to think about how their quality of life is affected by frequent loo visits and going to the bathroom multiple times during the night," he told BT.
To find out more about BPH, visit the More Than Once a Night Man website.
Do you know a "More than once a night man" who could benefit from a chat with Sammy? Be sure to share this video with them!