What's causing your leg pain?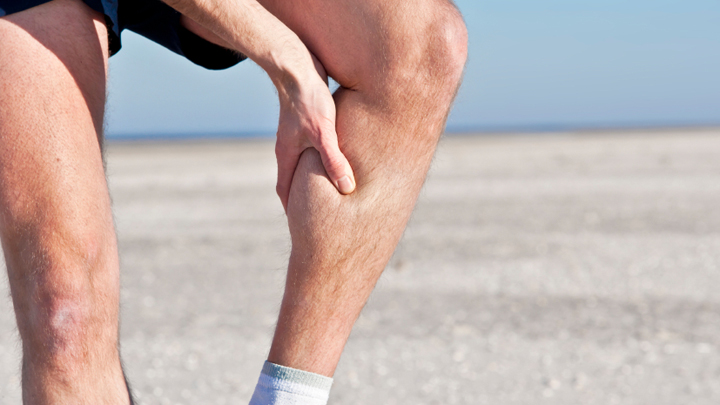 It's not surprising to have new or more pains as your body ages. But have you been experiencing discomfort in your legs and don't know what is causing it?
We take a look at a few common types of leg pain, whether it be your feet, ankle, knees or hips to better understand the cause of your pain. Your pain may be dull, sharp, aching, or numbing but regardless, there is likely a way to reduce this and hopefully help you feel better.
1. Night time cramps 
The best method to alleviate leg cramps is through movement, either by walking, by shaking your legs or even by rubbing your legs. Others have found using cool compresses work to reduce pain and soreness. Overall though, if you suffer from leg cramps often, you will want to strengthen your muscles. Practice stretching regularly to maintain movement. Also remember to keep hydrated since some cramps occur as a result of dehydration.
2. Osteoarthritis 
Ad. Article continues below.
Osteoarthritis is increasingly prevalent and affects about 1 in 13 Australians. With age, bones break more easily and muscles weaken, which contributes to general fatigue and reduced activity, although it is so important to make sure you keep moving and manage your weight. Slow, gentle stretching can lessen pain by easing any burden placed on your joints. As well, losing weight can reduce this strain. Try to go for slow walks to warm up your joints. It will allow you to go about your daily routine better.
3. Varicose veins or spider veins 
Unfortunately women seem to get this problem more than men. To prevent varicose veins, you may want to try wearing support stockings, maintain good weight control, exercise regularly and avoid wearing heels. Otherwise, you will need to consult a doctor to see if sclerotherapy or surgical procedures are necessary to alleviate your discomfort.
4. Peripheral arterial disease (PAD)
If your pain is severe, this may reveal a blockage of blood vessels in your legs. There is a misconception that clogged artery diseases only happen in the heart, however, peripheral arterial disease can happen throughout your body. Because the arteries are clogged, they are unable to deliver enough blood to the legs to support exertion. Advice is similar to preventing a heart attack: stop smoking, eat healthier, exercise more and get your blood pressure and cholesterol checked. Start by taking short walks; it will help to ease the obstruction in your legs' blood vessels.
Have you been experiencing pain in your legs recently? What have you done to alleviate your symptoms? Tell us below.