What you need to know about travelling with medications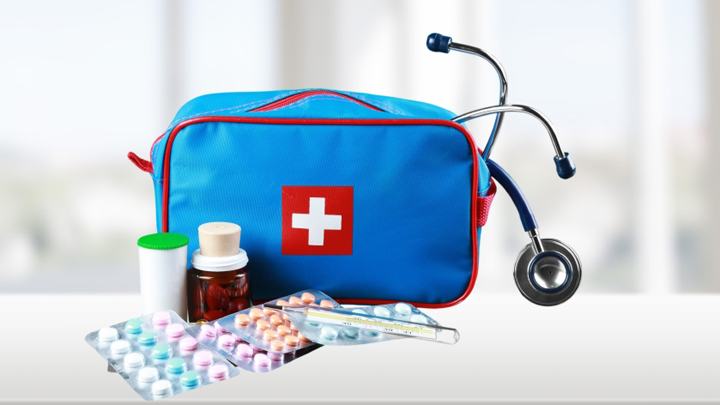 Did you know that restrictions apply to medicines and medical devices when you're leaving or coming into Australia, and that different restrictions may apply in other countries?
Prescription medicines can be a big stress for travellers who have pre-existing health conditions. Here's how to avoid any issues overseas:
1. Talk to your GP or travel doctor
Before you travel, discuss your medications with your doctor, and see a travel doctor if your trip necessitates additional vaccines and drugs. They can give you evidence of prescription, as well as a small booklet with a list of medications.
2. Check the embassy of the country you are visiting to ensure the medicine is legal there
Ad. Article continues below.
There will be essential information available for you.
3. Carry a letter from your doctor
This should include the name of the medicine, how much you are taking or sending, and state that the medicine is for your personal use.
4. Keep your medications in their original boxes
Don't take your pills out of their boxes: they need to display your name and dosage requirements.
Ad. Article continues below.
5. Carry extra
In case you aren't able to get the same medication overseas (assume you won't), it's best to get as much as you can to last your trip, and a bit longer in case of emergencies.
6. Only pack your own medications
Carrying PBS medicines that are not for your own personal use or for the use of someone travelling from Australia with you is illegal and can attract a penalty of up to $5000 and/or 2 years imprisonment. Customs authorities have the power to detain any medication which they suspect is being illegally exported.
Ad. Article continues below.
7. You can carry needles and syringes, but only with a letter
These are classified as forbidden items, and you need to carry a doctor's letter to allow you to take them.
8. Cold medications
Ad. Article continues below.
If your medicine needs to be kept cold before the flight, contact the airline to see if this is possible in flight. Otherwise, gel-based ice packs or flasks stay cold for a long time, or you can take some snap-lock bags and ask the flight attendants for ice.
9. Pack in your carry-on
Don't pack medication in checked luggage or send it by post to your destination since it may get lost.
Tell us, do you take any essential pills and devices when you go overseas?