What you need to know about this year's flu vaccine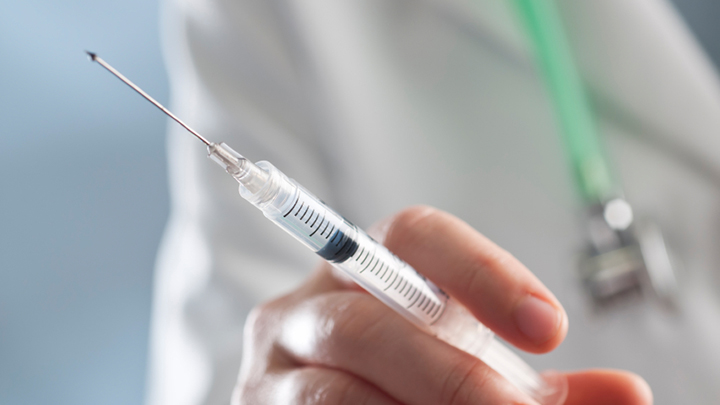 Many of us will know that contracting influenza in our 60s can be life threatening, so what do we need to know about a super vaccine that could keep the dreaded flu away this winter?
Well, the vaccine is already late, and is not going to be ready until April 20, a month later than it is usually released. But this year, you'll be able to have your normal flu shot and also an option for a super vaccine.
Those aged 65 and over, as well as Aboriginal and Torres Strait Islanders and babies, are eligible for the government's public program, but need to be quick when the vaccine becomes available, as flu season typically starts in May/June.
According to Dr Alan Hampson, chairman of the Influenza Specialist Group, "We would normally have been vaccinating through March but we've lost a month in terms of getting in before the flu season".
"I think there's going to be a fair demand for the vaccine once it becomes available and I think that's going to put a little bit of stress on doctors' surgeries. One would hope they'd be scheduling clinics to clear the backlog. It takes a while to get all those high risk individuals – they are probably 20 per cent of the population – vaccinated within the relatively short space of time before the flu season does come on", he told the ABC.
Ad. Article continues below.
But how do you get the vaccine if you're not eligible for the program? Simply call your doctor after April 20. Make sure you book an appointment after April 20 as receiving an injection before that date will mean you're not getting the latest vaccine.
The super vaccine is a new type of vaccine that will protect against four strains of flu instead of three – but you need to specifically request it when you get the script for your jab from your GP.
"It's a problem that the flu shot is available later than usual, but there is a big advantage as well – we'll have a vaccine that's far more effective," Professor Robert Booy told 9 NEWS.
Last year, more than 20,000 cases of flu were reported after the popular vaccine failed to target the right strains.
Do you regularly get immunised for the flu season? Do you feel it is effective? Tell us below.