We're getting closer to understanding women's heart disease risk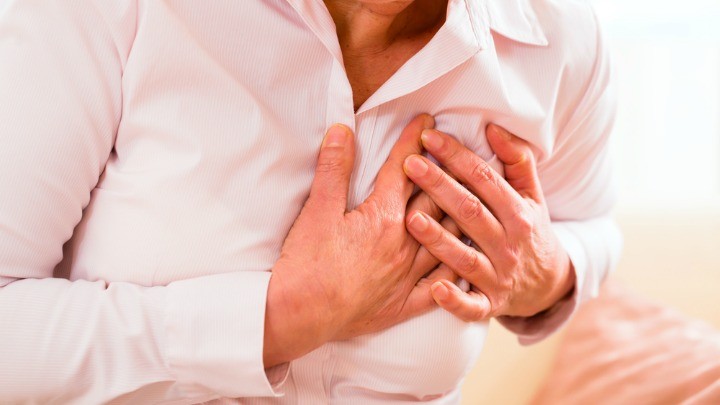 It's often associated with men, but heart disease continues to be the number one killer of women. While lifestyle factors are certainly a significant risk, researchers now believe they have found another factor that makes women particularly susceptible to the disease.
A study published in the journal Circulation: Cardiovascular Genetics examined the data from five European studies involving nearly 4000 men and women. They discovered that women who had a version of a gene called BCAR1 were more likely to suffer heart attacks and strokes than women who didn't have the gene.
Men who carried the gene, however, were not at an increased risk.
The researchers from the University College London compared the genetic makeup of the participants, the health of their blood vessels and the thickness of their arteries and discovered that women who bear the gene in question are more likely to have thicker arteries.
They believe the gene may encourage the mass migration of cells into the walls of key blood vessels – making them thicker, reports the BBC.
Ad. Article continues below.
Previous studies have shown that heart disease behaves differently in men and women, and this study hopefully brings us a step closer to understanding why.
Researchers hypothesise the gene plus a woman's naturally occurring oestrogen could cause the increased risk of heart disease.
Lead author of the research, Freya Boardman-Pretty, says: "We've known for a long time that risk factors for heart disease are different for men and women.
"This gene effect seen only in women, could be contributing to this difference, although we expect there are a lot of other factors at play.
"If we can confirm that this gene is involved, and work out exactly how it leads to an increased risk of heart disease in women, it could become a new target for drugs in the future."
Ad. Article continues below.
Further research is needed in this area. In the meantime, women should be particularly vigilant in addressing lifestyle factors that could contribute to their risk of heart disease.
The Heart Foundation says risk factors include high blood pressure, high cholesterol, overweight and obesity, physical inactivity, low fruit and vegetable intake, alcohol and smoking.
Nine in 10 adult Australians have at least one risk factor for cardiovascular disease and one in four has three or more risk factors.
Are you concerned about heart disease? Did you know it is the leading cause of death for women 75 and over? Do you consider it a "women's disease"?