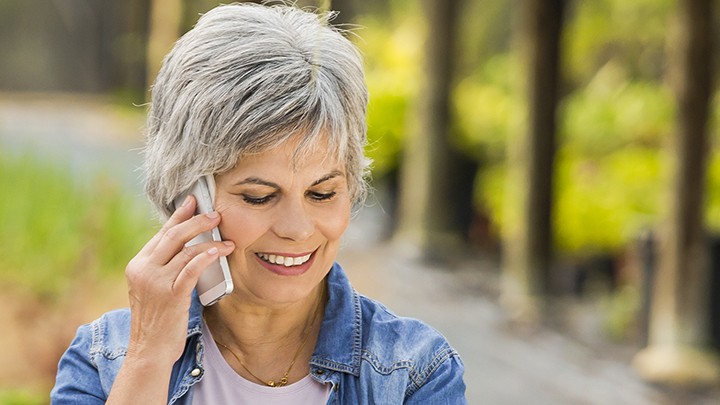 For most of the women in the Starts at 60 community, these six digits could be the difference between uncertainty and peace of mind.
For some, it could even be the difference between life and death.
It's easy and it's free. Yet far too many of us never get around to it.
A routine mammogram every two years is vital for every woman past the age of 50. It's the very best way to detect breast cancer in the earliest stages; to begin the fight when it's at its most manageable and treatable. Best of all, this health check is completely free to women aged 50-74.
Calling BreastScreen Australia on 13 20 50 is all it takes to lock in your next appointment.
Women 75 years and older can also call this number (or speak to their GP) to make sure they receive the most suitable service.
This routine process has made an enormous difference to our readers, many of whom have gladly opened up to fellow community members about the experience.
"I have been using this wonderful service for 23 years," says Ellen. "I'm grateful because it found my breast cancer twice".
For others, such as Karen, life becomes that little better knowing nothing has been detected.
"Personally, I don't find the screening any worse than any other testing," she says. "And always feel a great relief when it's over".
Free screenings are available Australia-wide across more than 600 locations, with regional and remote areas serviced by purpose-built busses and mobile facilities.
One in eight women in Australia will develop breast cancer in their lifetime, and getting older is the biggest risk factor in developing breast cancer. If detected early by mammographic screening and carefully managed, up to nine out of ten cases can be successfully treated. These six digits could make all the difference in the world. Please take the time to call 13 20 50 today – and make sure your loved ones are doing the same.
When was the last time you had a mammogram? 
This post is sponsored by BreastScreen Australia. It was written as we feel it delivers invaluable health information to the Starts at 60 community. For more information, please phone 13 20 50 or visit the BreastScreen Australia website.
Comments