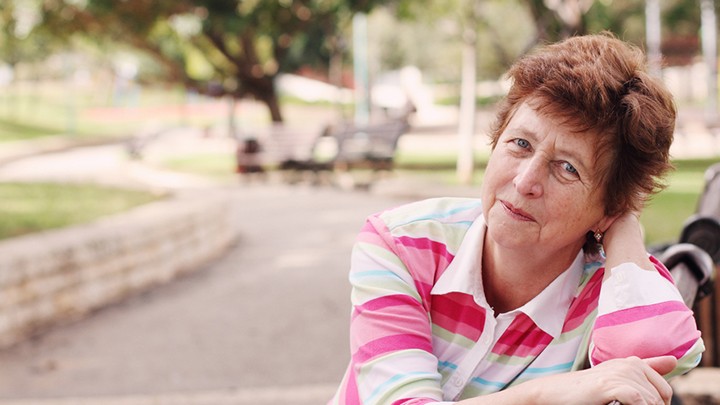 By the time we reach our 50s, practically all of us have encountered breast cancer in one form or another. Some of us have had first-hand scares. Some of us have lost loved ones. Each of us, in our own way, lives in fear of it.
We know we're at risk. We know early detection is the best chance of survival. And yet it's still so easy to hold back; to put off the quick, free procedure that could ultimately save your life.
A simple breast screen every two years can make all the difference. This quick 10-minute session – held under relaxed conditions with a female doctor – can detect cancer in its very early stages, before any noticeable symptoms appear.
For most of us, the results will bring enormous peace of mind for the next two years. And for the few who get a diagnosis, this advance warning could offer a life-saving head start.
To encourage that all-important step, Australian women aged 50-74 are invited to take a free breast screen every two years. (If you are 75 or older, you can still book a free screening. Be sure to consult your doctor to find out of it's the best option for your needs.)
Even though it costs nothing – and even though it could change everything – it can be surprisingly easy to put off.
In Victoria, 45% of the 400,000 eligible women do not routinely attend their free breast screenings. Some have never attended at all.
Many have received a reminder letter, but let it fall by the wayside. Many have every intention of going, but simply never get around to it.
It's time we changed that – right here and now.
Starts at 60 has teamed up with BreastScreen Victoria to encourage readers to take that important, potentially life-saving booking.
A simple phone call is all you need to schedule a time.
Call

13 20 50

today, or click here to book online.
 This post is sponsored by BreastScreen Victoria. It was written as we believe it offers important health insights into a subject important to the Starts at 60 community. For more information on the free mammograms available to Australian women over 50, please click here.
Comments