Weight loss after menopause – an impossible dream?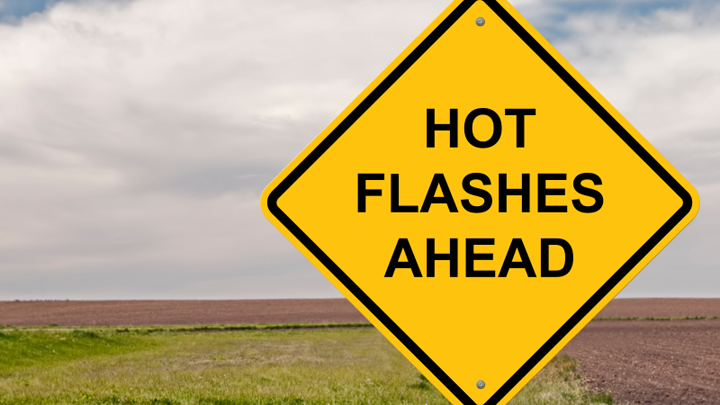 If you've experienced weight gain with menopause, you may believe that losing excess weight will now be impossible for you.
However, clinical research shows that women in their 50s, 60s and beyond are able to lose weight after menopause – although there are some challenges to keep in mind.
The first challenge for weight management after menopause is that your energy expenditure (the number of kilojoules your body burns) tends to be less after menopause than before menopause. This means that you need to eat less than you did in your 20s or 30s in order to prevent and reverse weight gain.
Research has shown that the main reason for this is that women are less physically active after menopause than before menopause, on average. This can be brought on by the fatigue that some women experience at the time of peri menopause. It can also be due to the fact that many women around the age of menopause and beyond are extremely busy. Often times they are still looking after children that are yet to leave the nest, while also caring for ageing parents and juggling work and community commitments.
Knowing that reduced physical activity is a major contributor to weight gain with menopause is a good thing, because it can help you to know what you need to do to tackle menopausal weight gain head on (i.e. by being more active). Indeed, research has shown that women who maintain or increase their level of physical activity during menopause and beyond tend to come out the other end without gaining weight, waist circumference or body fat.
Ad. Article continues below.
One way to make the time you need to look after yourself through physical activity can be to put yourself higher on your priority list of things to do. I know many women that are so busy looking after everyone else that dancing, walking, swimming, or other physical activities they enjoy pass by the wayside, and their wellbeing is suffering for it. It makes no sense, because when your wellbeing suffers, you can't look after others as effectively as you can when you feel on top of the world.
Besides physical activity, another equally important way to address menopause-induced weight gain is to re-visit what you're eating and how much. Another challenge for weight management after menopause is that many women fall into the trap of eating the same amount after menopause as before menopause, mostly out of habit. This is a major contributor to menopause-induced weight gain. However, eating less after menopause doesn't mean you have to go hungry. As my colleague Alice Gibson, Accredited Practicing Dietitian, always says, "It's about Skill Power, not Will Power!" Alice has shown that by making nutritious food choices, including plenty of vegetables, fruits and adequate (not excessive) protein, and by being aware of portion sizes, it is possible to lose weight after menopause while still getting enjoyment out of food.
In order to better understand and overcome the challenges for weight loss in post-menopausal women, Alice and our team at the University of Sydney are currently seeking post-menopausal women aged 45-65 years for a clinical weight loss trial. This trial involves a free weight loss program for 12 months to help post-menopausal women to lose excess weight and learn how to keep it off.
For more information, please e-mail our team on [email protected], or visit: http://sydney.edu.au/medicine/research/units/boden/clinical-trials.php#tempo
By Associate Professor Amanda Salis
The University of Sydney, Boden Institute of Obesity, Nutrition, Exercise & Eating Disorders