Warning: Thunderstorm asthma to hit more states today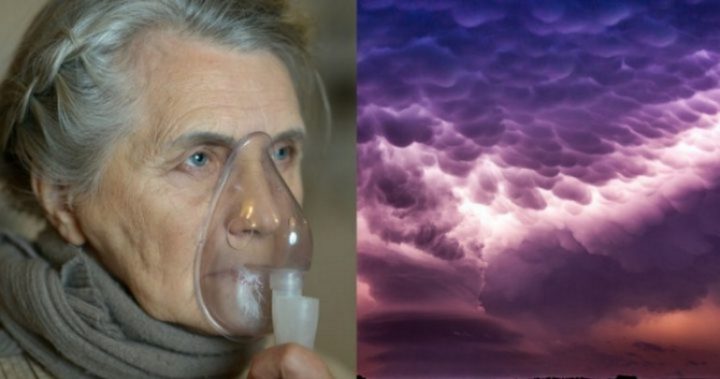 The worst is not over. It appears that the thunderstorm asthma that killed eight people in Melbourne two weeks ago could strike again very soon. The Bureau of Meteorology is forecasting a Sunday night storm, with experts warning of breathing problems for asthma and hay fever sufferers. Latest, the National Asthma Council Australia says high pollen counts could cause more chaos on Sunday night. Huge storms are set to hit Victoria and New South Wales on Sunday, with a thunderstorm late on Sunday night set to follow sweltering 34 degree Celsius temperatures in Melbourne.
"As we have seen with the recent events in Melbourne any serious asthma attack can be life-threatening and have tragic consequences," Dr Jonathan Burdon said.
"Act quickly if you start to have symptoms such as shortness of breath or wheezing."
Ad. Article continues below.
People with asthma and other allergy syndromes will be affected – but children and the elderly are very vulnerable.
During November's horrific weather event, thousands of people suffering severe asthma attacks flooded hospitals at the same time. The world's worst recorded thunderstorm asthma attack killed eight people and saw more than 8,500 patients hospitalised in Victoria, reports Daily Mail.
Dr Burdon said asthma sufferers need to take preventative steps.
"As we have seen with the recent events in Melbourne any serious asthma attack can be life-threatening and have tragic consequences.
"Act quickly if you start to have symptoms such as shortness of breath or wheezing."
How well prepared are you for the storm season?