Want to boost your memory and ward off Alzheimer's? Here's how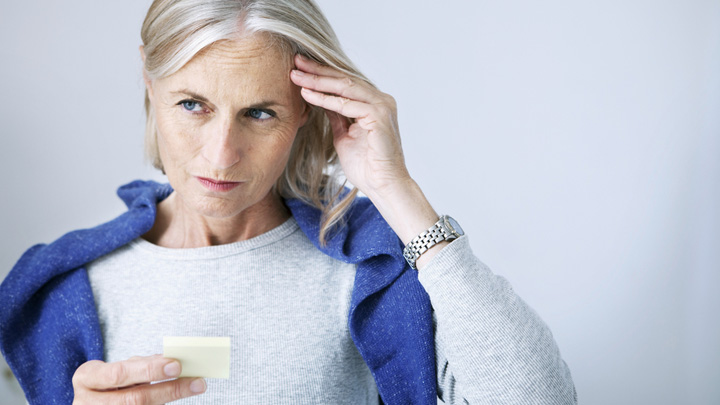 A new study has revealed the best way to boost your memory and decrease your risk of mental decline. The best part? It's fun.
Researchers at King's College London found mental exercises that keep your mind sharp and can help with everyday skills such as shopping and cooking.
What is it? Brain training – games that test memory and reasoning skills. Now, a large study has shown just how important these fun games are to our brain health.
In a six-month study of 7,000 over 50s with no previous memory or cognitive issues, some volunteers were asked to complete online brain training games for 10 minutes at a time, as often as they liked. Others were asked to do simple internet searches.
The researchers tested men and women on a series of medically recognised cognitive tests at the beginning, three months in to the study and at the end to see if there was any major difference between the groups.
Ad. Article continues below.
After six months, it was found that those who played brain training games for reasoning and problem-solving kept their broader cognitive skills better than those who did not. People played the games at least five times a week saw the most benefit.
People over 60 who played these games reported more ability when  carrying out essential everyday tasks, the Journal of Post-acute and Long Term Care Medicine reports.
Interestingly, earlier studies by the same research team found brain training has no benefit in people younger than 50.
Dr Doug Brown of the Alzheimer's Society said: "Online brain training is rapidly growing into a multi-million pound industry and studies like this are vital to help us understand what these games can and cannot do", reports BBC Health.
"We're excited to see that it can have a positive impact on how well older people perform essential everyday tasks".
Tell us, do you do any sort of brain training? What games do you play and have you seen any benefits?