Tips to start yoga in the comfort of your home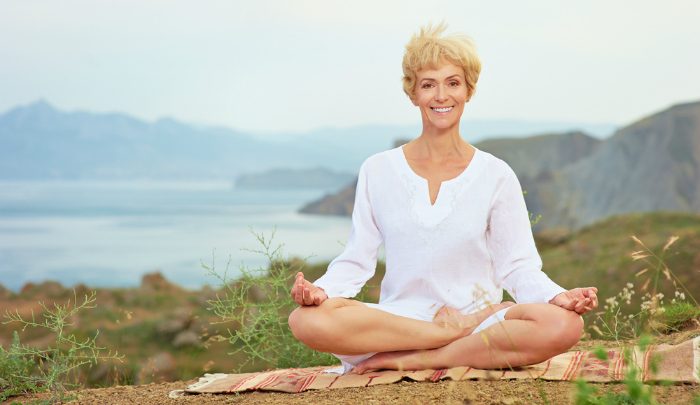 More than three decades ago, a cardiologist claimed that yoga — combined with a good diet — could reverse heart disease. Not just prevent it, but reverse it! This easy, relaxing form of exercise has gained popularity simply because with the right guidance, anyone can do it, anywhere. The need for exercise is more important as the years roll by, as exercising keeps us healthy and active. Yoga, in particular, is a wonderful stress reliever that is gentle on your body. Other benefits of yoga include:
Ad. Article continues below.
Reduced anxiety
Increased flexibility, strength and breathing capacity
Arthritic pain alleviated
Improved sleep quality
Controlled blood sugar for people with diabetes
Daily yoga practice at home can help you stay healthy, more productive, calm and happy all day.When your mind is calm and clear, your body functions well. This, in turn, makes you feel better and full of energy. Here are a few tips to help you get started:
Choose a comfortable place: Choose a place in your home that is quiet, and that you feel comfortable exercising in. When you continually do yoga in a fixed place, you start filling that corner with positivity, and this will help make you feel good about making yoga a habit.
Choose a convenient time: Most people prefer to do their yoga in the early mornings, but that is not a prerequisite, and shouldn't be used as an excuse to not practice it. Doing yoga at a time that is convenient to you is important, and doing it in the middle of the day or in the evenings may even help you relieve any stress you might have faced during the day.
Practice on a relatively empty stomach: If you're practicing in the morning, do so before breakfast, or after a small snack. If you've decided to practice during the day, you can do so 2-3 hours after your meal.
It is your own body; be gentle on it: Respect your body and do yoga poses gently. You need to enjoy it, and your body needs to be able to keep up.
Have you tried yoga? If so, what do you like about it? And if not, would you try it?