Three natural treatments for erectile dysfunction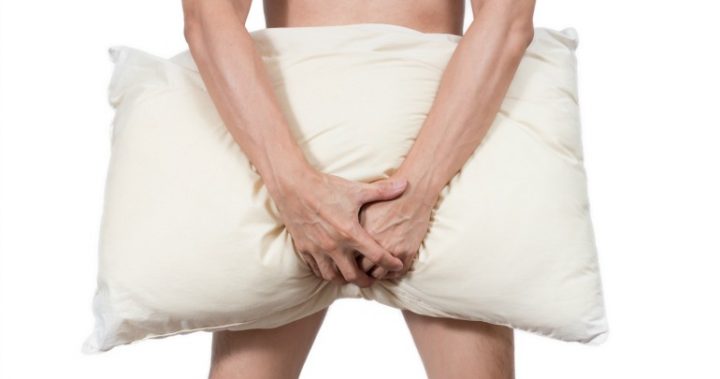 Erectile dysfunction, also known as 'impotence' affects more than 1 million men across Australia and is more common the older you are.
What is erectile dysfunction?
In simple terms, erectile dysfunction is when a man is unable to get and/or maintain an erection that allows penetrative sex. It can be a symptom of a physical or psychological problem (or a combination of both). It's a common condition in men over the age of 40, with Andrology Australia revealing that at least one in five men has an erectile problem, while one in 10 men are completely unable to get an erection.
It's important not to confuse a problem with an erection with a lack of desire for sex or a loss of libido. While it's most common in men, some women suffer from impotence where they experience no feeling when the clitoris or vagina is stimulated.
Read more: Pelvic floor and erectile dysfunction: how to get it up and keep it up
Ad. Article continues below.
Common causes of erectile dysfunction
Smoking, being overweight, diabetes, high blood pressure, drugs (including prescription medication), stress, depression and diet can all cause erectile dysfunction.
It's important you seek the advice of a medical professional if you have erectile dysfunction because it could be a sign of something more serious.
Treatment options can include medications and surgery, but a study published in the Journal of Sexual Medicine in 2014 found that even if you required medication to treat the condition your chances of it being a success increased if you implemented a few simple lifestyle changes.
Regular exercise
Ad. Article continues below.
Eating a balance diet
Implementing a sleep schedule
Quitting smoking
Reducing the amount of alcohol you drink
Keeping an eye on the medication you take
Ad. Article continues below.
Read more: Six things you should know about erectile dysfunction
What natural solutions are there to treat erectile dysfunction?
Acupuncture
There's a bit of conflicting research when it comes to the success of acupuncture in treating impotence. However, a study published in the Journal of Alternative and Complementary Medicine found acupuncture can be beneficial for men experiencing erectile dysfunction as a result of taking antidepressants.
Watermelon juice
With summer upon us you should be able to get your hands on a slice of watermelon. While it can be really satisfying for your hunger during those warm months, it is also said to be quite beneficial if you're struggling in the bedroom.
Watermelon has this amino acid called 'citrulline' in quite a high concentration, and this is found to improve the blood flow to your penis. There was a study conducted in 2011 that found men who suffered from mild to moderate impotence that took a supplement containing this amino acid had improved erectile function and were "very satisfied".
Ad. Article continues below.
Walk
It sounds so simple, which is probably why a lot of men don't give too much thought to walking as a means of treating their impotence. According to one study published in the International Journal of Impotence Research/em>, all you need to do is walk 2 miles (3.2km) each day. Of course, it makes sense that this activity is combined with other healthier lifestyle interventions, especially if you are overweight or obese as men with a 42-inch waist were found to be 50 per cent more likely to have erectile dysfunction than those with a 32-inch waist.
Read more: Overcome these roadblocks to sex, and reignite your love life after 60
These three natural treatments could potentially help prevent and resolve impotence, but you should always check with your health care professional to confirm the remedies are safe for you.
Share your thoughts with us on this issue.