This unusual but genius trick will completely hide your dark circles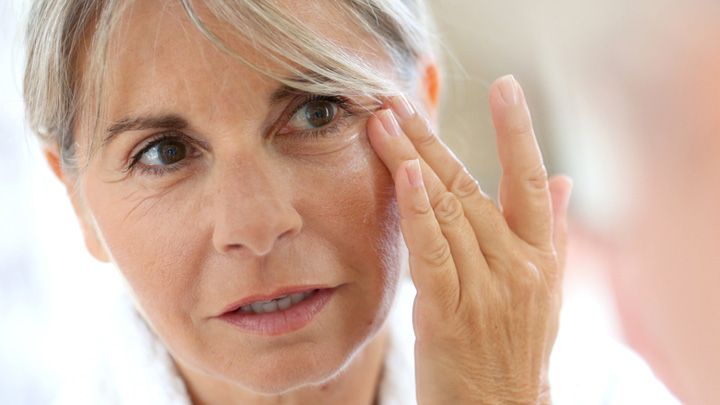 Dark circles aren't always caused by a lack of sleep. They can be due to stress, overall tiredness, some health issues and an unhealthy diet. But whatever the cause, while you're treating the underlying issue, you have to deal with the unsightly marks under your eyes.
Most women cover up their circles with concealer and foundation, which can cover up some parts of the darkness, but rarely will cover it completely.
There's been a trick that has gone viral and some are labelling it outrageous… until they try it. Makeup and beauty experts swear by this little tip.
All you need is your favourite concealer and foundation, a beauty sponge, as well as some red lipstick.
Simply apply your red lipstick under your eyes with an eye shadow brush or finger (dabbing away like it's eye cream), let it sit for a minute, then use a sponge to apply your concealer over the top. Put your foundation over that and voila! Covered up better than before.
Ad. Article continues below.
So how does this method work? Well, because dark circles are blue or green in tone, you want to use the opposite colour on the colour wheel to cover it up i.e. neutralise the blues and greens, which is what red does. You may have a green stick to cover up red spots, so this works in the opposite way.
The best part is that this tip works for any and all skin colours.
Tell us, will you give this method a go?