This photo could save your life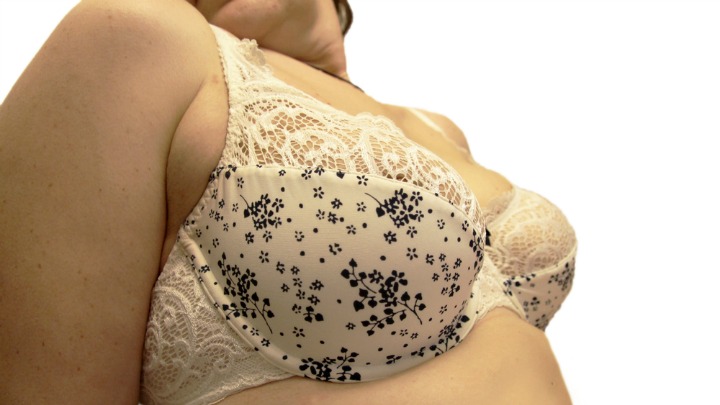 A woman's Facebook post about her boobs has gone viral after she shared a photo of a tiny dimple on her left breast.
Claire Warner uploaded the photo last week, saying the small dimple was the only sign she had that lead to her diagnosis with breast cancer.
"This is a picture of my left boob," she wrote. "The small purplish bruise is where I had a biopsy taken. The minuscule dimple up and to the left of it is a rare and little-known symptom of BREAST CANCER. Blink and you'd miss it. I hope I'm one of the lucky ones."
The picture has now been shared around the world thousands of times, with people doing their best to make sure all women are aware of the signs and symptoms of breast cancer.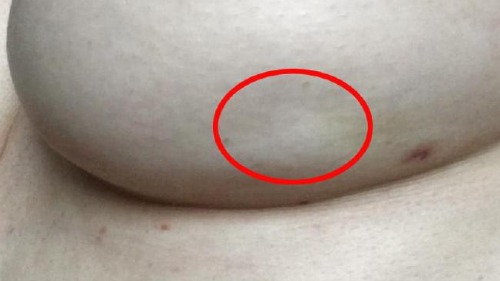 In a bid to raise awareness, she created a Twitter account called 'My Left Boob' and has been sharing her journey with thousands of people.
"PLEASE PLEASE PLEASE check yourself and get your loved ones to check themselves also," she wrote.
"If I can help one other person, the way I was helped, then it's been worth showing my soon-to-be-reduced left tit to the world."
Ad. Article continues below.
Every year in Australia, around 15,000 women are diagnosed with breast cancer, with many women missing the vital signs that could save their life.
Here goes: I've got a 14mm grade 3 invasive ductal carcinoma – cancer
But! It is curable. I need surgery, chemo and radio therapy #shiiiit!

— My Left Boob (@OfNoSpecialType) July 1, 2016
I'm 41 years old, wife of one, mother of two and I have cancer. First night in bed trying to sleep with that label hanging over me

— My Left Boob (@OfNoSpecialType) July 2, 2016
Ad. Article continues below.
CEO of Cancer Council Australia Professor Sanchia Aranda says all women should regularly check for any changes in their breasts – and hey, if you have a partner get them to do it for you!
"Lumps are certainly one of the most common and well-known breast cancer symptoms," Professor Aranda told news.com.au, "but other signs can include an overall thickening of the breast or armpit, dimpling on the skin, nipple sores, nipple discharge or turning in, a rash, or red swollen breasts.
"If in doubt, head to your GP to get it checked out. The earlier a cancer is detected, the better your chances of successful treatment and survival.
"That's why it's really important to participate in breast cancer screening every two years if you are aged between 50 and 74. A mammogram can detect breast cancer before it can be felt or seen," she said.
So come on ladies (and men), let's share the message and help keep our boobs and our bodies healthy!
Have you or anyone you know been affected by breast cancer? Do you regularly check for changes in your breasts?