This could stop heart attacks from ever happening again...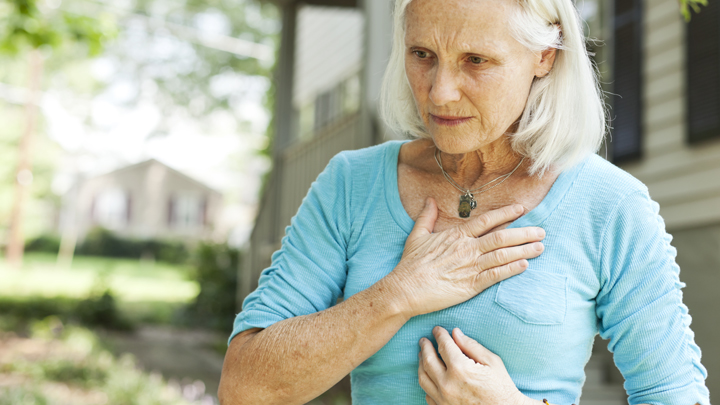 Each year, almost 9,300 Australians die of heart attack. That is one Australian life claimed every 57 minutes. One in four people who die from a heart attack die within the first hour of their first symptom. Yet there's so little that someone can do to stop a heart attack once it actually begins. Because of this, prevention is so important and it's something that medical research has been looking into very closely. This week, there's been a massive breakthrough with the development of technology that can actually stop heart attacks from ever occurring again.
In Switzerland, an amazing new gadget is being developed that can find and alert people to early signs of a heart attack. The cutting-edge medical alert chip is just 14 mm long, or the size of a typical lima bean, but it can send alerts to your mobile phone that is the equivalent of Siri saying "Hello, you're about to have a heart attack!"
Each chip is inserted about a centimetre below the patient's skin, and has five biosensors that are able to pick up sensitive bio-markers in the blood. These biosensors can detect whether or not glucose and cholesterol is too high, variations in pH levels and blood temperatures. This means that if there's an abnormality in any biomarkers that could lead to a potential heart attack, it will alert the smart phone of the patient, the GP and any other relevant parties and allow appropriate action to be taken.
Giovanni de Micheli, one of the researchers on the project, said that the patient does not even have to remember to do anything or that anything is being checked — it is automatically happening.
Ad. Article continues below.
"The patient does not even have to remember about the test and it gets done. The information is transmitted to the doctor or the medical provider. In the case of chemotherapy or in the case of organ transplants it is very important to measure the exact dose of drug in the blood stream. This is extremely important in order to have efficient personalised medicine (individuals taking certain drugs)."
This essentially has the potential to save all 9,300 lives that are taken as a result of heart attack. While it isn't available just yet, the final tests are being conducted now and there is great hope that it will be available for use within the next couple of years.
Tell us, would you be comfortable inserting a chip into your body if it could save your life? Share your thoughts in the comments below…