This common oil could be the secret to anti-ageing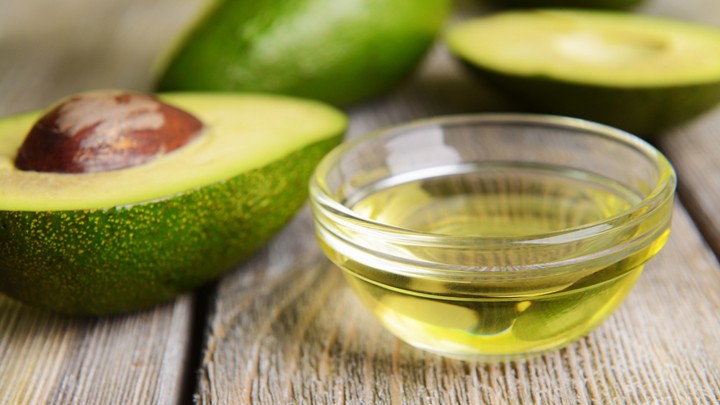 Coconut oil, move over: there's a new superfood oil in the house. If you love the nourishing properties of avocado, you'll love its oil.
We all know the nutritional benefits of eating avocados, but a recent study of its nutritional values reveals that it may be better for our skin and overall health than olive oil.
Avocado oil is created from ripe avocados that are washed, pitted, and skinned. The pulp is then pressed and separated into oil.
Avocado oil is also a rich source of healthy fats, especially monounsaturated fatty acids and polyunsaturated fatty acids. Unlike saturated and trans fats, which tend to be pro-inflammatory, these fats are anti-inflammatory.
Now health fanatics and researchers are raving about it, as avocado oil is rich in lutein, an antioxidant that's been used to prevent age-related macular degeneration as well as have a protective effect on the skin.
Ad. Article continues below.
Furthermore, new research from Europe shows that avocado oil can be a significant source of the vitamin CoQ10.
The research shows that cold-pressed, extra virgin avocado oils contain significant quantities of CoQ10, a much desired vitamin-like substance that has been shown to produce significant health benefits.
CoQ10, also known as "ubiquinone," plays an essential role in the conversion of carbohydrates, fats and proteins into energy.
Extra virgin avocado oil is one of the good oils: it's high in monounsaturated fats, lower in saturated fats than olive oil, as well as having a great taste.
How to use avocado oil:
Substitute butter in baking
Grilling veggies – drizzle over the top for a great flavour
Reduce age spots and sun damage applied to area
Eye makeup remover
Leave-in conditioner
For arthritis – According to the Arthritis Foundation, this oil blocks inflammatory responses and prevents cells from deteriorating in crucial synovial cells, which are located in our joints.
Have you ever used avocado oil before?