These two things won't prevent falls despite what you've been told...but they will reduce your injuries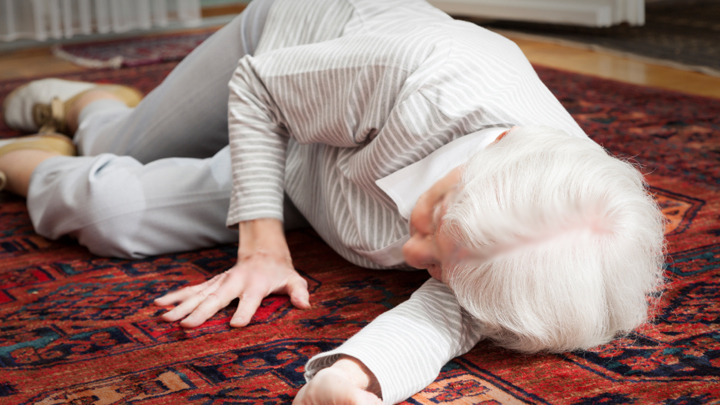 If you've had a fall, your doctor most likely gave you advice on how to improve your balance and mobility so that you could reduce your risk. But could vitamin D and exercise be doing little to help women who are susceptible to falls?
Ad. Article continues below.
According to an article published in the JAMA Internal Medicine journal today, a recent clinical trial found that neither exercise nor vitamin D affected the overall rate of falls in older women. The UKK Institute for Health Promotion Research in Finland conducted a two-year randomised clinical trial on 409 women, aged 70 to 80.
In Australia, falls are the leading cause of hospitalisation and one in four older people will have a fall each year, so this study is crucial in understanding what works and what doesn't when it comes to preventing taking a tumble. Dr Kirsti Uusi-Rasi and her co-authors divided their study groups into four and gave them one of the following: a placebo without exercise, vitamin D (800 IU/d) without exercise, a placebo and exercise, or vitamin D and exercise. Exercise consisted of supervised group training classes and the focus included balance, weights, agility and strengthening.
The research results showed that vitamin D nor exercise were effective in reducing falls. Fall rates per 100 person-years were 118.2 (placebo without exercise), 132.1 (vitamin D without exercise), 120.7 (placebo and exercise) and 113.1 (vitamin D and exercise). What was interesting was that falls that cause injury were reduced by more than half by those who exercised with or without vitamin D. Essentially, vitamin D and exercise aren't preventing falls from happening, but they can potentially prevent the severity of a fall.
The study concluded that, "Given the fact that fall risk is multifactorial, exercise may be the most effective and feasible strategy for preventing injurious falls in community-dwelling older adults replete with vitamin D. Herein, vitamin D increased bone density slightly, and exercise improved physical functioning. While neither treatment reduced the rate of falling, injurious falls more than halved among exercisers with or without vitamin D. Our participants were vitamin D replete, with sufficient calcium intake. Future research is needed to elaborate the role of vitamin D to enhance physical functioning in elderly women," the study concludes.
Have you had a fall in the past year? Have you been taking anything to reduce the amount of falls you have? Has vitamin D and/or exercise worked for you? Tell us below.